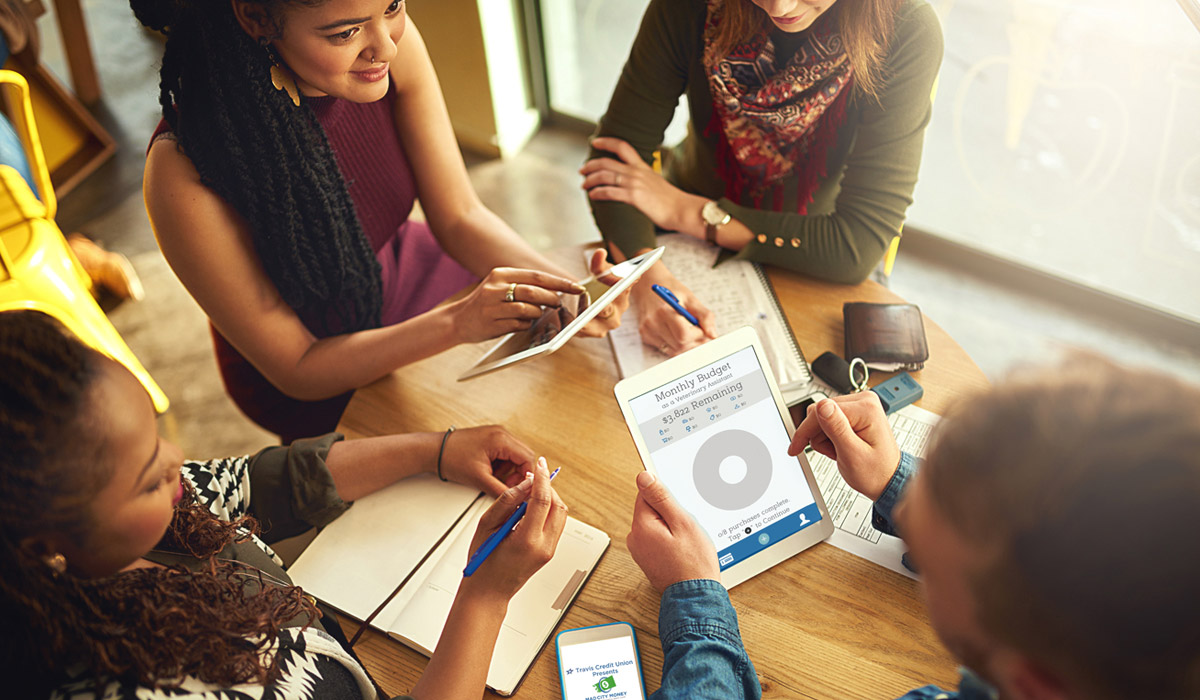 13 Jul

Mad Money: Deciphering the Mysteries of Personal Finance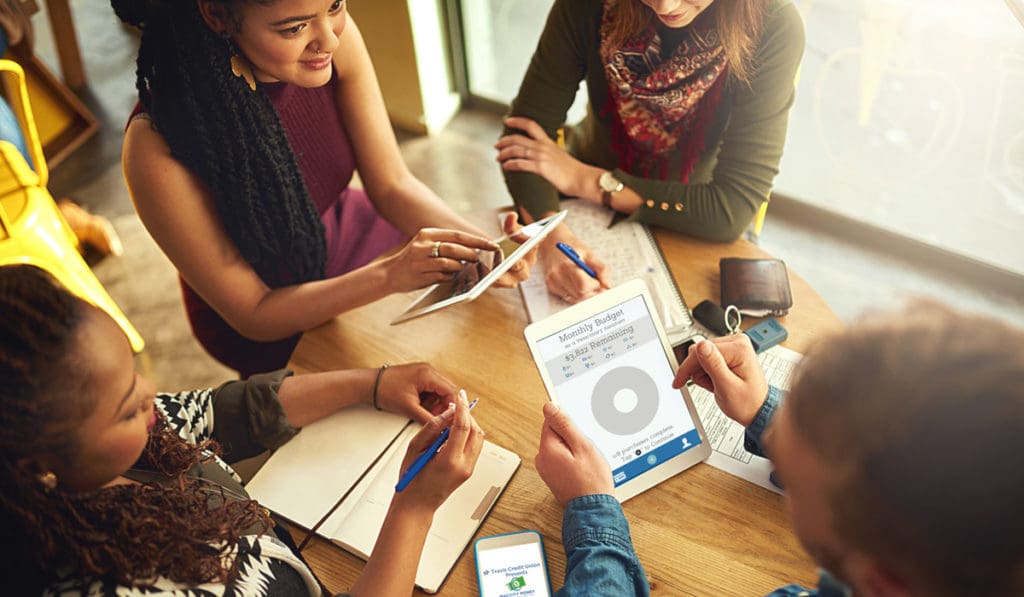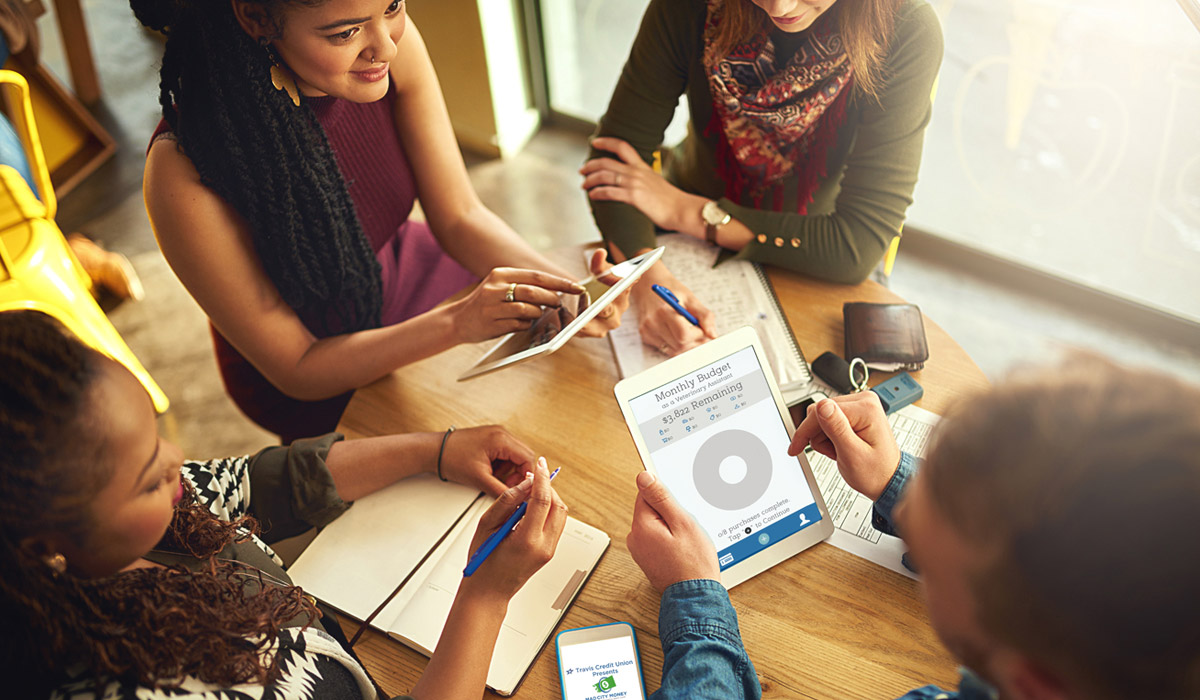 By Maryalexis Gutierrez
I am a graphic designer and my husband is a music teacher. We have a nine-month-old baby. My income is only $2,000 per month, yet I have to buy everything we need in my household. With only a limited amount of money, I'm forced to work with what I have.
It's hard having to distribute the money equally: bills, groceries and a car payment. I originally bought a new sedan, but when I ran out of money I had to sell it. I bought a bus pass instead.
Thankfully, for now, that is just a hypothetical situation.
In reality, I am a new college student who wants to know more about finances and budgeting. I want to manage my money in college so I don't spend more than I have and use my money in the right way.
My high school education barely touched on the topic of finance. What little I was taught came from my geometry teacher, who touched on different topics, like buying a house, paying taxes, paying bills, etc. A week at a time, we covered a little bit of everything. Some things I understood, like how to pay my bills. Others only confused me more, like paying mortgage on a house.
Like many young people nowadays, taxes, bills, credit, budgeting and finances are all part of a foreign language. It's one I want to understand better.
That's why I attended the Mad City Money Financial Bootcamp for Young Adults hosted by Travis Credit Union. It was free, after all. The goal of the event was to teach young people, like me, the basic personal finance skills that we can use in our adult lives. I thought it would be great to learn more about budgeting, and I hoped for in-depth explanations of everything I needed to learn.
The three-and-a-half-hour bootcamp took place June 30 at the East Bay Center for Performing Arts in Richmond. In a big music room with chairs in the middle and tables along the sides, a big screen at the front of the room projected images related to budgeting.
The bootcamp itself was a bit different than I had imagined. Going in, everyone was very welcoming, but I noticed the majority of the 30 or so people there were mainly elementary and middle school students. Even with a couple of high schoolers, I felt a bit awkward.
Overall, the presentations, which included a skit about spending money in the future, were very interactive and fun for the audience.
The workshop consisted of slideshow presentations and engaged the audience by using raffle tickets as prizes. The host would ask us questions.
"When are you supposed to pay your credit bill off?"
"Every month," one person answered.
"How old do you have to be in order to have a credit card?"
Eighteen, I thought to myself.
Through another game, we were taught how to write a check. Personally, I never written a check before, so it was useful to learn. My parents taught me how to use my debit card, but the bootcamp presenters showed us when using a check would come in handy, such as buying a house or a car.
There was a real-life scenario where the whole audience had to participate. At different stations around the room, "merchants" were selling different items such as houses, cars, clothes, groceries and baby supplies. As consumers, every person was assigned a role. Some people had kids or a spouse, while others were alone. That's when I became a graphic designer with a husband, newborn and a tight budget.
Overall, the Mad Money bootcamp made me realize the importance of budgeting. Not just as a college student, but everyone — no matter if they are alone or with a family.
It also helped me be more considerate of what I had, what I wanted, and what I needed. For example, in my real life, I have enough clothing. I want more jewelry and electronics. But I also know I need to save up for college.
Overall, the workshop covered many topics that I was familiar with, such as buying a house and paying taxes.
While learning to decipher the foreign language that is personal finance, I found the bootcamp to be an enjoyable experience. I would definitely recommend it to any young person who knows absolutely nothing about finance or budgeting.
If you are interested in participating in the free Travis Credit Union's Mad City Money Young Adult Financial Bootcamp, check their calendar for upcoming dates.