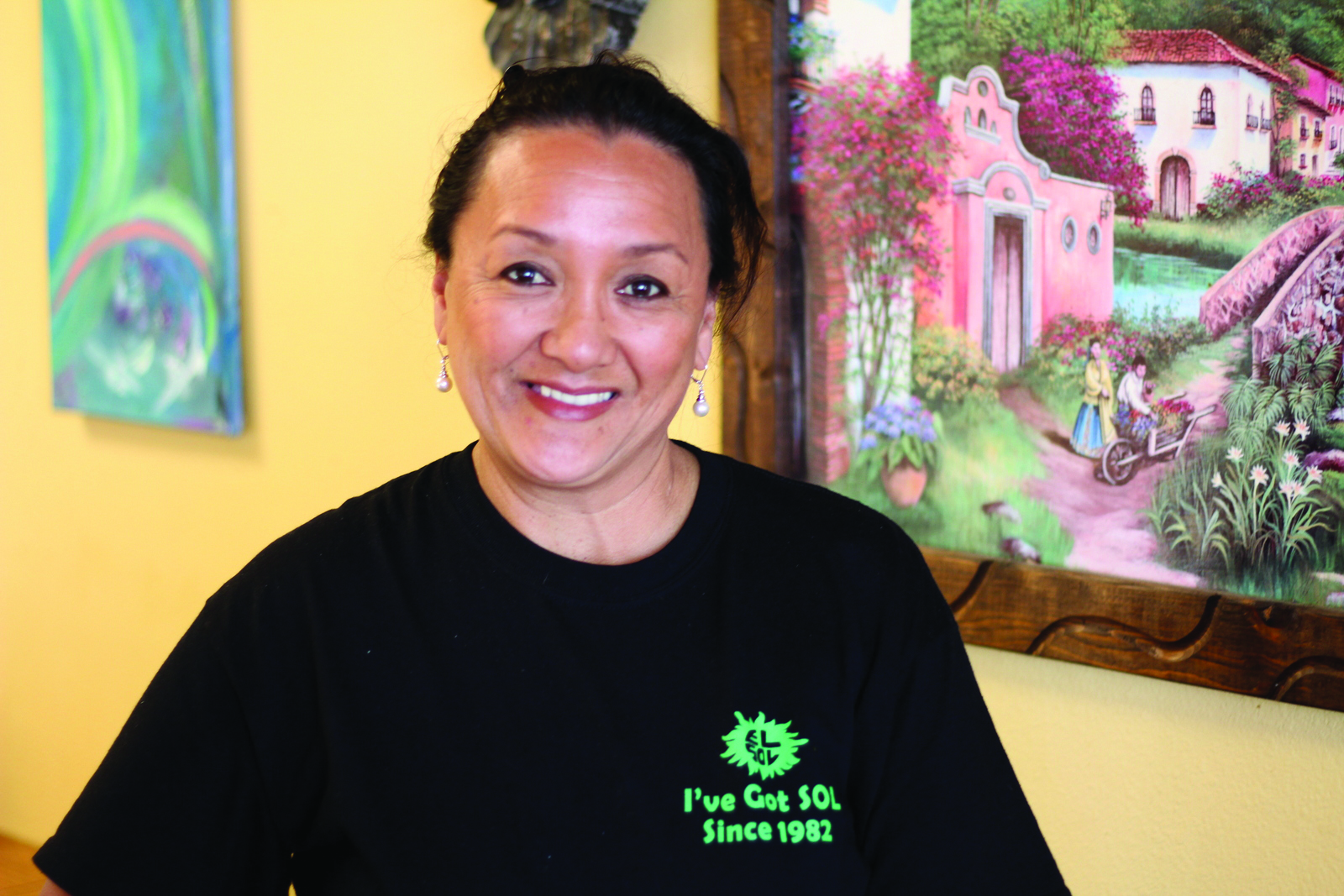 14 Jul

El Sol Owner Shines Love Back on Point Richmond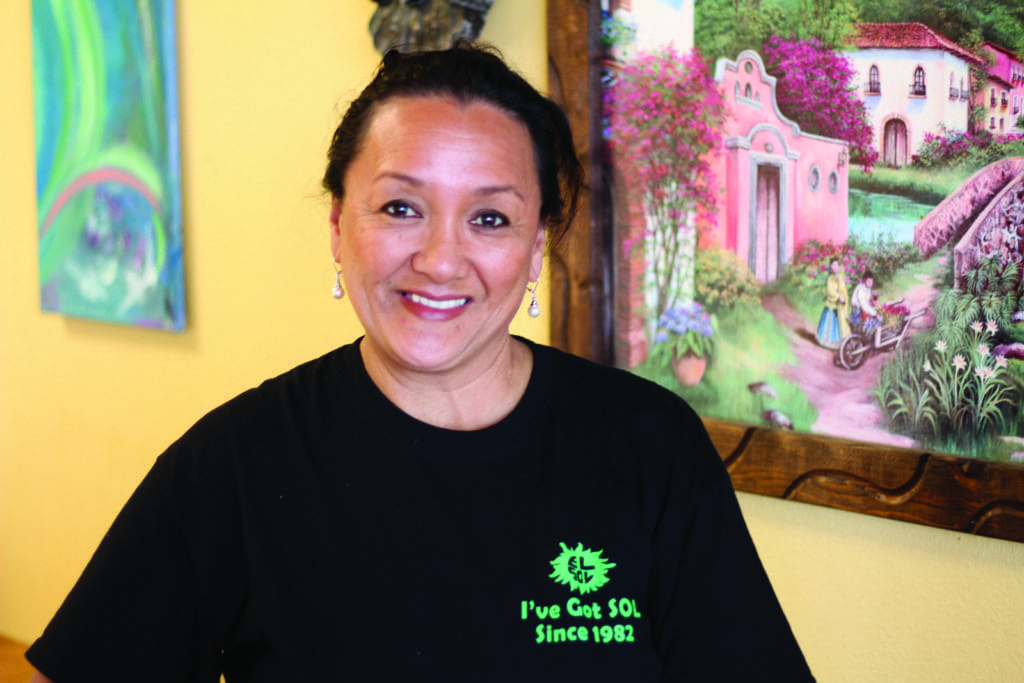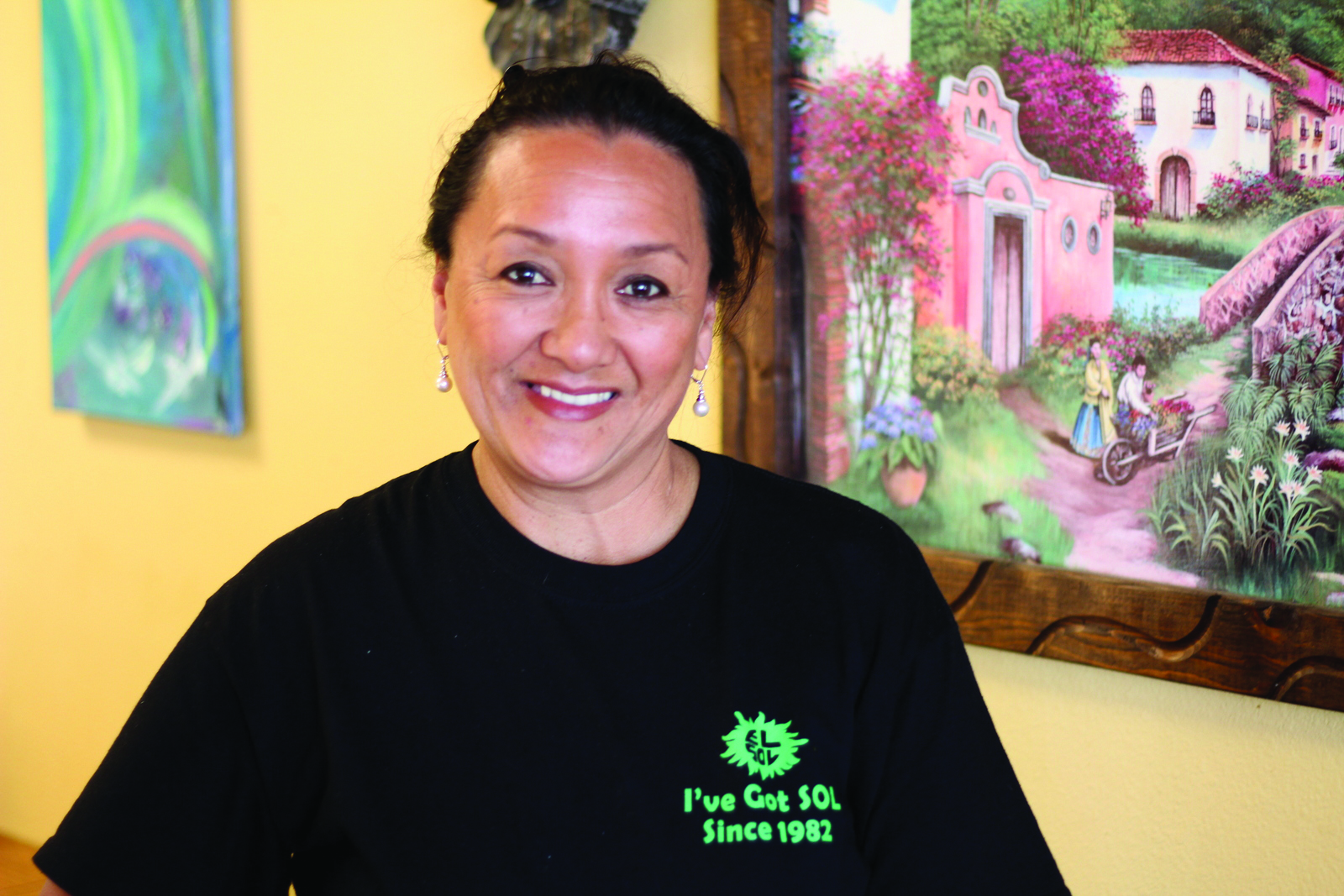 Josephine Orozco has many fond memories of growing up in Point Richmond.
Many of those involved the well-known Bob Young, who owned the Santa Fe Market at West Richmond and Washington avenues. He was famously good with families, particularly children.
"As a little girl, I remember sneaking down from my house and going into his store," Orozco said. "He would always treat us, but he always asked us, 'Does your mom know you're here?'"
Now, Orozco returns the love to the community that raised her as the co-owner (with her husband) of EL Sol, a restaurant in Point Richmond. Inside the relaxed and colorful dining area you'll find photos and paintings from local artists on the walls.
"Because I grew up here in Point Richmond I just wanted it to feel like home. Somewhere people felt welcome to come and stay a long time if they wanted to." Orozco said.
El Sol serves up Mexican food – flautas, tamales, enchiladas and more — in two locations: Point Richmond, which opened in 2010, and Rodeo, which has been around since 1982.
Richmond Pulse sat down with Orozco to discuss her experience as a business owner in Point Richmond and giving back to the community she loves.
RP: How did you get started in the food business?
JO: I partnered with my husband about 18 years ago and started the catering business out of his restaurant in Rodeo. The business was so successful that we wanted to expand. So we decided to start catering, which has proven to be very successful.
RP: What's your secret to keeping customers coming in?
JO: We really involve ourselves in the community. We get involved in things that have to do with children: sports, schools. We live in Rodeo, where we sponsor a lot of sports. I used to coach for over 30 years. I coached softball at Salesian for 17 years. So that's how we do it. Our community is our family. We invest the in the community, in terms of the children, and it comes right back because, of course, they are going to be our customers. They will remember, just like I remember how I was treated when I was a little girl by store owners here like Bob at Santa Fe Market. So, giving back is our business motto.
RP: What can customers expect when they El Sol? 
JO: They should expect to be treated like family. They can come in and make themselves as comfortable as they want to.
Everything is cooked in our kitchen by us. We have our open kitchen and anyone can watch us do what we do. We get lots of compliments on our food because it's nice and fresh everyday. We don't freeze anything, and we do lots of special orders for vegans or they just prefer certain things in something off the menu.
RP: What are your personal favorite menu items or biggest sellers?
JO: Our signature dish is our chile verde, a spicy pork dish that's cooked with long green chiles, tomatoes and onions. It's cooked for hours. Also, our carnitas are really popular. And anything that has to do with our tiger prawns, that's really popular, too. Most of the items on the menu are my husband's family recipes, so it's a little different from walking in to a taqueria. We have dishes that only identify with El Sol, like our chile verde.
RP: What do you enjoy about being a business owner?
JO: Being able to be in the position to give back. Knowing that I've benefited by people giving to me. I like it to come full circle.
RP: What is the one thing you wish everyone knew about your business, but isn't commonly known?
JO: Not a lot of people in Point Richmond know about our catering. We do semi-full catering where we bring it the location an set up and serve. Or we can just provide platters for an event. We have a really nice catering menu.
RP: What do you enjoy about operating a business in Point Richmond?
JO: I was born and raised here. I was married here. I just have a lot of roots here. What I really like is how I was embraced so well by the business community and people of all generations in the neighborhood.
Also, I love being here because there are so many people that come to this location from all over the world. Point Richmond is somewhat of a destination for people. I've been putting my efforts, along with all the groups I'm involved with, into making this area as a destination. I'm a board member on Masquers Playhouse and on the Point Richmond Business Association. We have conversations about creating this area as a destination. I think it's there. They are so many positive things about this area.
If you go: El Sol restaurant is located at 101 Park Pl in Richmond. For more information, visit elsoleastbay.com.