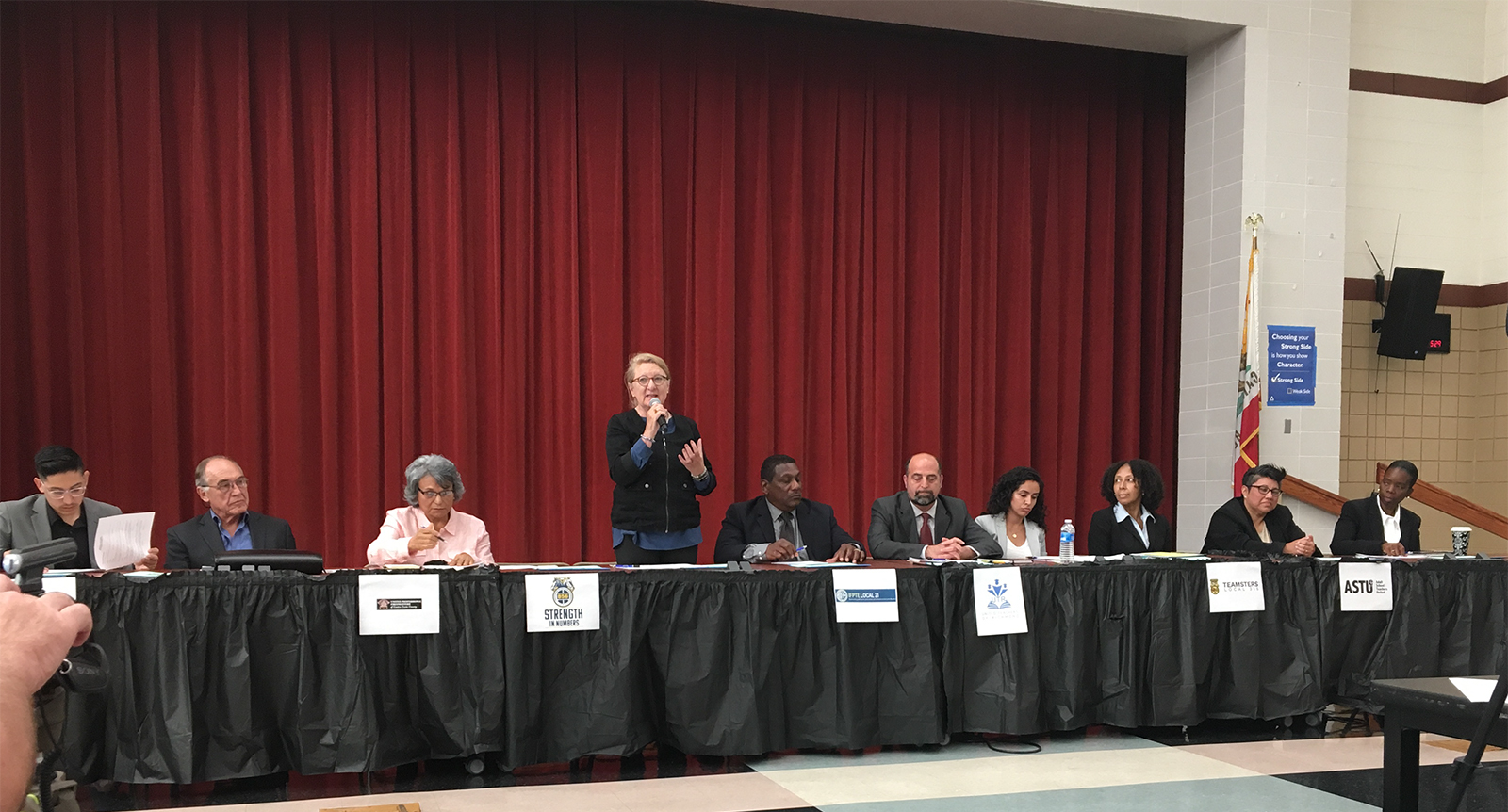 19 Aug

School Board Candidates Address Voter Concerns at Campaign Forum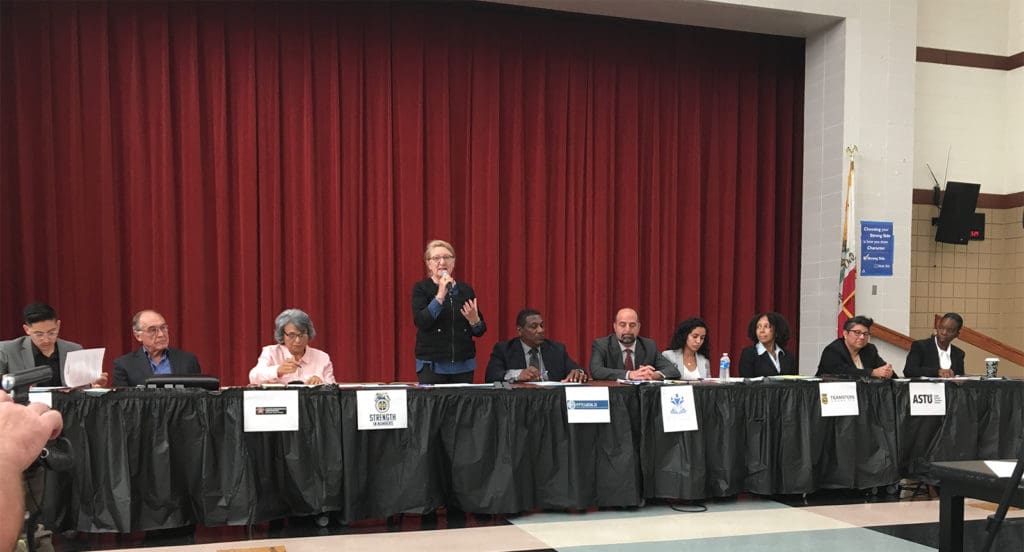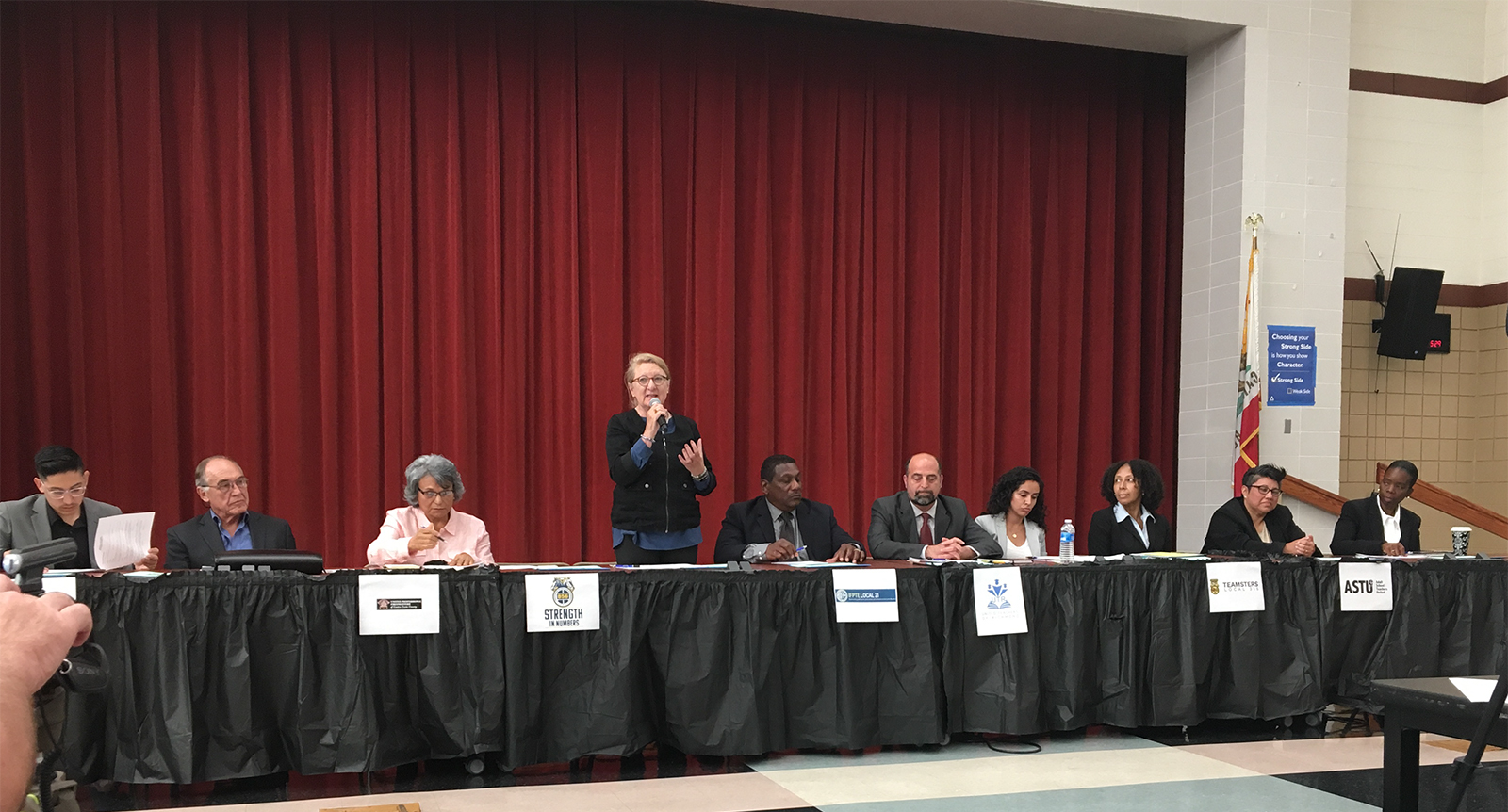 By Abené Clayton
At a recent public forum, Richmond residents heard from candidates for West Contra County Unified School District Board on matters like school safety and working with charter schools.
It was the first public assembly of the candidates and was meant to serve as an introduction for voters to the school board hopefuls. The forum, which took place on Aug. 9, was organized by a coalition of nine labor unions including the West Contra Costa Administrators Association and United Teachers of Richmond.
"We need to look for a candidate that's diverse in their way of thinking," said Uche Uwahemu, who was attending the event with his four-year-old and six-year-old sons. "We really need to catch our kids early. Everybody doesn't want to go to college. So we need to create [an] environment where they can succeed, and get career training."
It's a crowded field of candidates with incumbents Madeline Kroenenberg, and Valerie Cuevas (the current board president) running against Carlos Taboada, Consuelo Lara, Michael Gonzales, Patricio Dujan, Stephanie Hernandez-Jarvis, Tiffany Grimsley, Vanessa Calloway and Anthony Caro. School Board incumbent Elizabeth Block is also running to retain her seat, but did not attend the forum.
The forum moderators asked a series of questions focusing on issues surrounding school culture and the safety of students and staff. One recurring, hot button, theme was teacher turnover. The district is making progress in improving the rate at which teachers leave their jobs at local schools. According to a February 2018 WCCUSD teacher retention study, the percentage of teachers who stay in the district has increased from 36% to 79% since the 2014-2015 school year.
The candidates agreed that this statistic is a step toward making WCCUSD a place that teachers will want to stay. They also stressed the importance of listening to, and working with, unions to ensure district teachers are receiving adequate, competitive pay.
Candidates also highlighted the goals laid out in the district's 2016 Positive School Climate Policy. These include finding alternatives to suspensions and training school staff on restorative justice practices that can get to the root of students' behavioral issues.
Moderators asked the panel how they would support school site staff and students who are dealing with trauma. The group agreed that trauma can take many forms, and happens in and outside of campuses. Calloway also noted the importance of school staff being plugged into the community, so they can respond appropriately in the aftermath of shootings, and other traumatic events.
"When violence takes place, it's impacting our youth, it's impacting our children," Calloway says. "We can't be afraid to have conversations with our young people or with our staff on what to do next.
There were no questions from the audience during this forum. However, district parents, and other stakeholders will have a chance to ask candidates specific questions at an upcoming "Candidate Roundtable Picnic."
The Roundtable Picnic is on Sep. 22 at 10 a.m. at Unity Park on the Richmond Greenway. (16th and Ohio)
The General Election is Nov. 6. Click here for the full list of candidates for political offices in Contra Costa County.