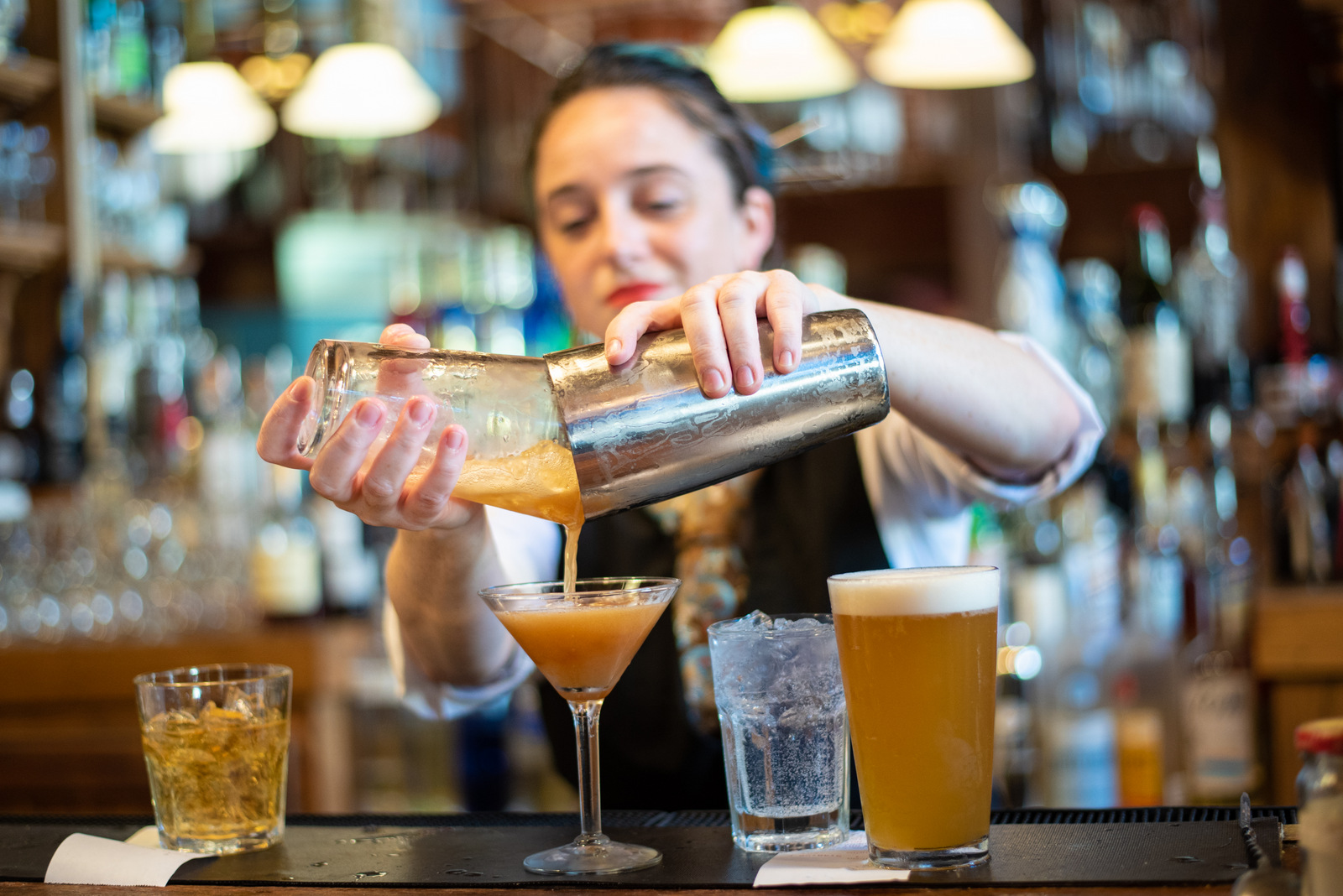 03 Sep

Hotel Mac Anchors Point Richmond's History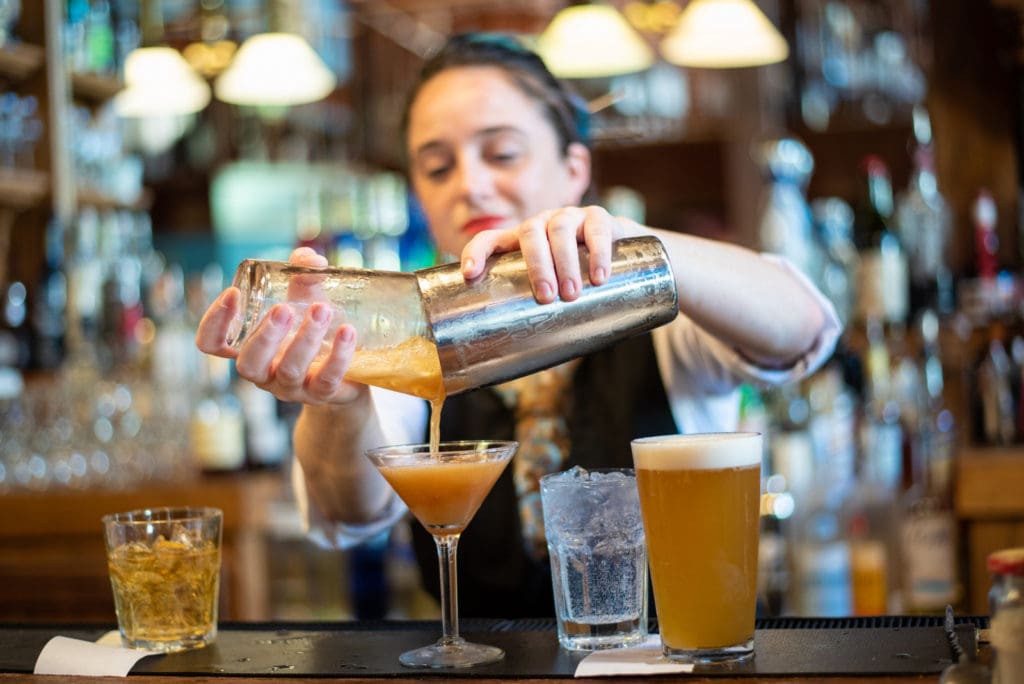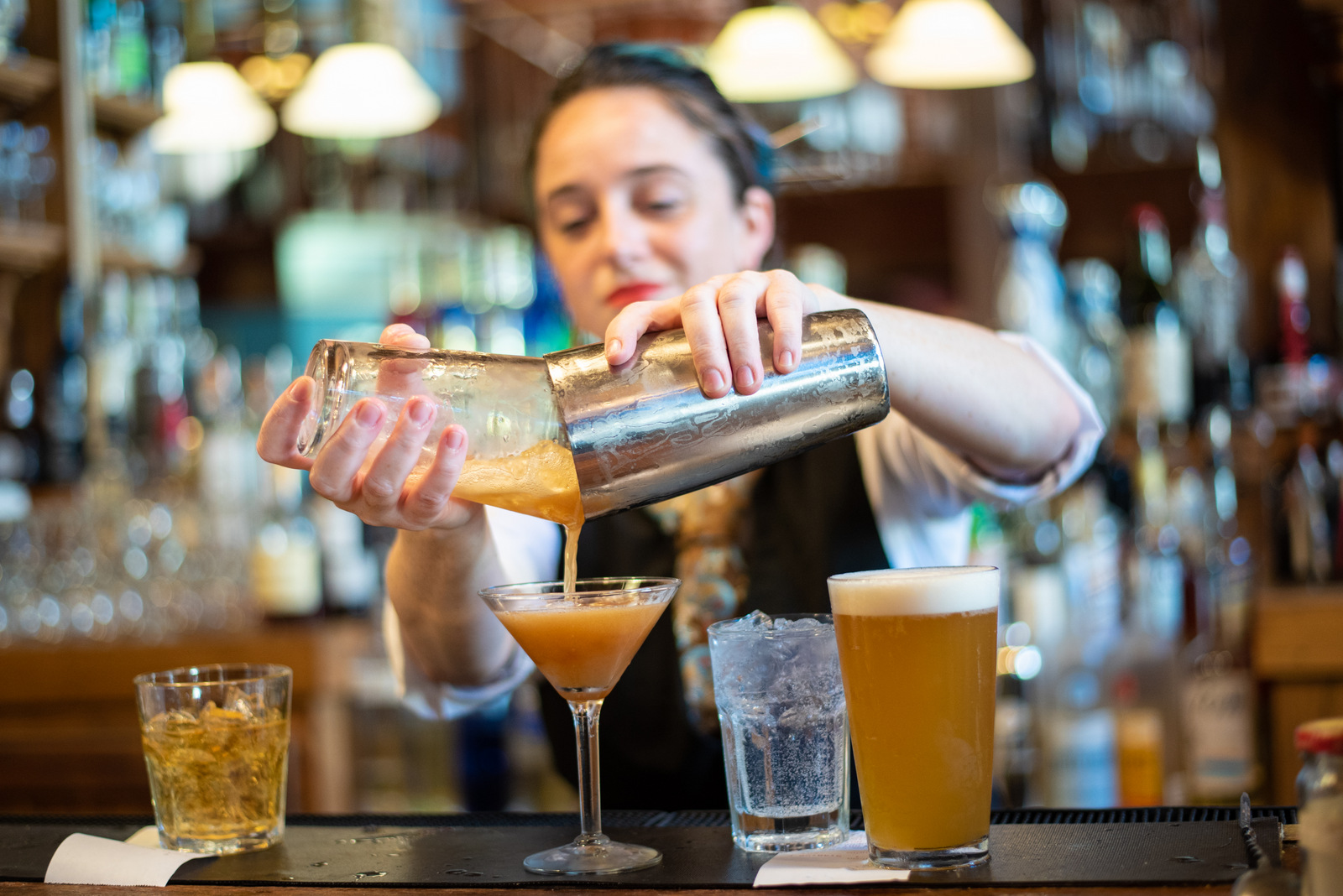 By Sylvia S. Fox | Photos by David Meza
If the Point Richmond business district were a mall, the Hotel Mac would be the anchor of downtown.
But this gem of Point Richmond is a lot more. Built over 100 years ago, the hotel has sustained and re-energized Point Richmond as one of the most prominent of the 330 structures officially recognized as the Point Richmond Historic District.
People from East Bay and Marin come to the Hotel Mac to celebrate "date-night" worthy events like birthdays and anniversaries with prime rib, rack of lamb or salmon. It's also a favorite around the Bay for its great comfort food, including the popular "Hotel Mac & Cheese." The wait staff prides itself on exceptional service and an encyclopedic knowledge of the menu.
But for Point residents — who affectionately call it "The Mac" — the restaurant and hotel is their local Cheers, especially on Friday nights when neighbors gather for an eclectic, tasty bar menu that includes catfish tacos, sweet potato fries with sriracha aioli, and crab cakes.
"We feature good food, good prices, and good friends," owner Lara Choe said.
The Mac hosts happy hour from 3 to 6 p.m. on weeknights, with $4 select wines and beers. Visitors relax in the bar area, which is akin to an old-time parlor with comfortable couches and wing-back chairs surrounding a piano.
The piano bar features local talent seven nights a week from 5:30 to 8:30 p.m. Various musicians play tunes on Choe's daughter's piano Young Chang, which she had shipped from South Korea and is often compared to the quality of a Steinway.
The historic building was built in 1911 for $25,000 by Kate Riordan, a young female Irish immigrant and the first woman to register in Contra Costa County for the right to vote.
J.V. McAfee , the manager of the Claremont Hotel in Berkeley, became the owner in 1930. But after a fire in 1971, the building sat idle and was condemned by the City of Richmond. In 1977, local residents Tom Butt (now Richmond's mayor) and his wife Shirley — along with Jim and Darlene Byers — purchased it for $43,000. A massive restoration included replicating the original stain glass windows by the artist's son. It reopened in 1978 with owners Bill Burnett and Griff Brazil.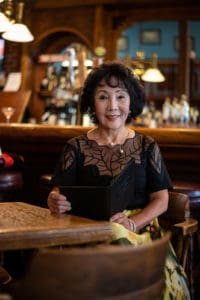 The current owner, Choe, retired in 2012 from a successful 40-year career in the Marin and Bay Area hospitality industry. She was 62 at the time.
After a year or two of retirement, she said she had a revelation while visiting her active and healthy 84-year-old mother.
"I looked at her spirit and thought maybe I have another 20 plus active years," she said.
So, she purchased the Hotel Mac restaurant with a vision to preserve and enhance the historical landmark. Choe says she intends to keep serving the Point Richmond community "as long as her legs last."
When Choe was a child living in South Korea, her father took in many orphans living on the streets after the Korean War. Choe said her father taught her to believe that "giving is a blessing."
She demonstrates that belief in her support of many local organizations, including the Soroptimist International Association (raising money for scholarships for women), the Richmond Police Athletic League (by teaching etiquette to young at-risk men), hosting a monthly fundraising wine tasting event which features 35 wines, and participating in the Women's Westside Improvement Club, beautifying Point Richmond "one corner at a time".
The Hotel Mac seats 130 people, plus an additional 90 in the banquet room. It also offers catering. Reservations are encouraged, especially for large parties, but are not required. For menus and to make reservations, visit hotelmacrestaurant.com.