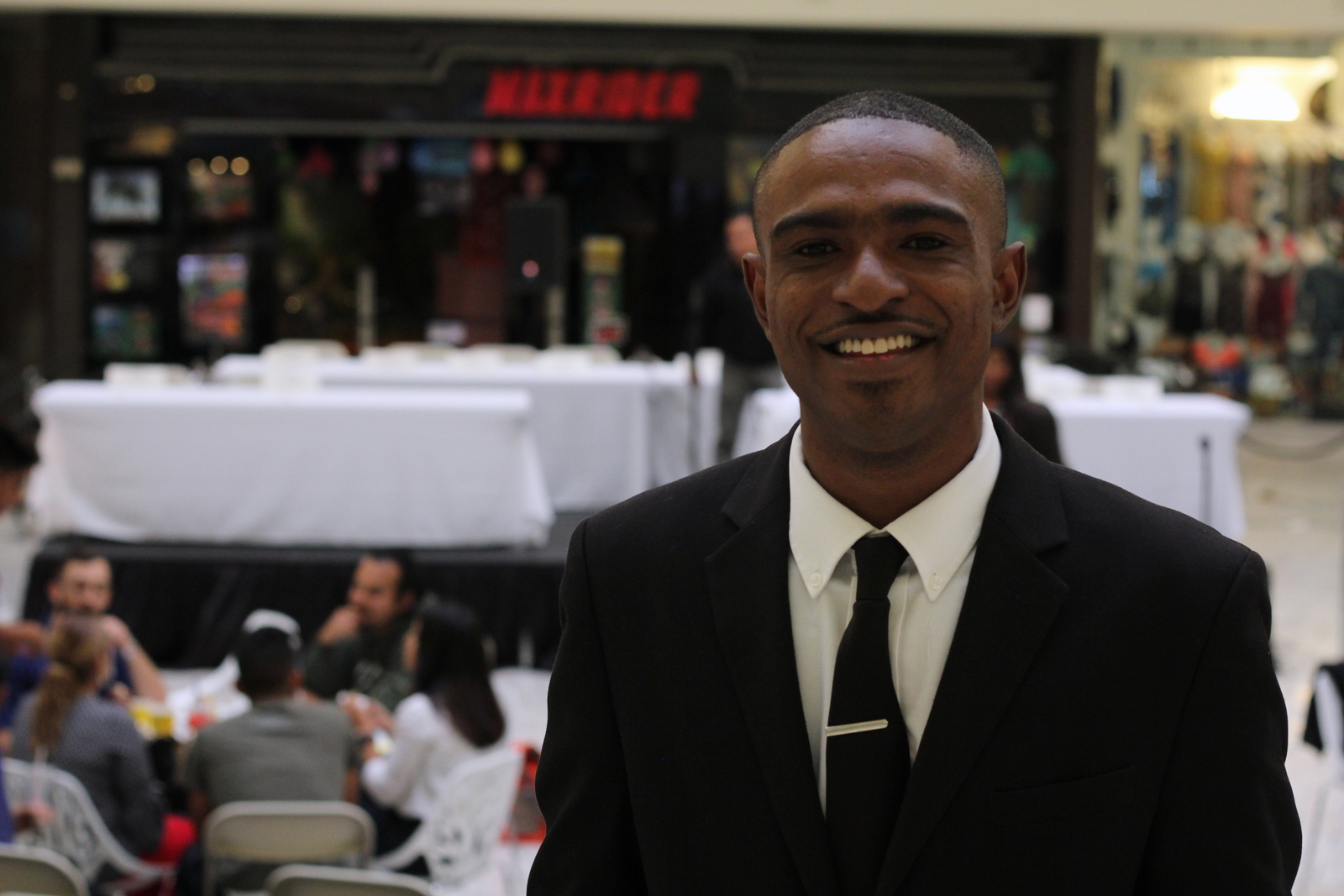 05 Sep

Demnlus Johnson: 'Richmond Needs to Make More Money'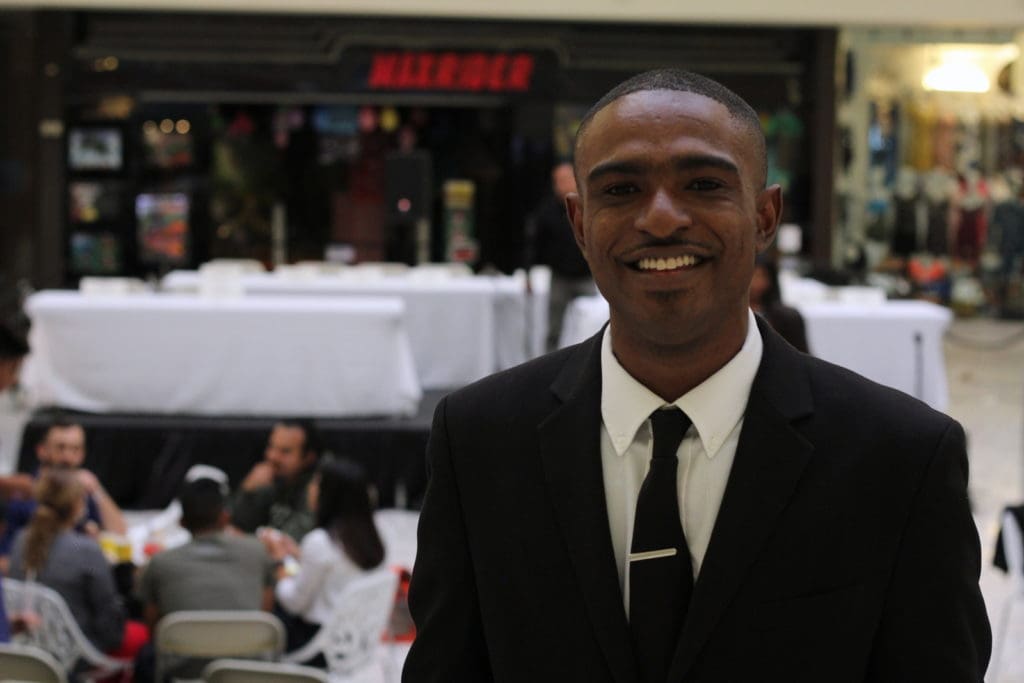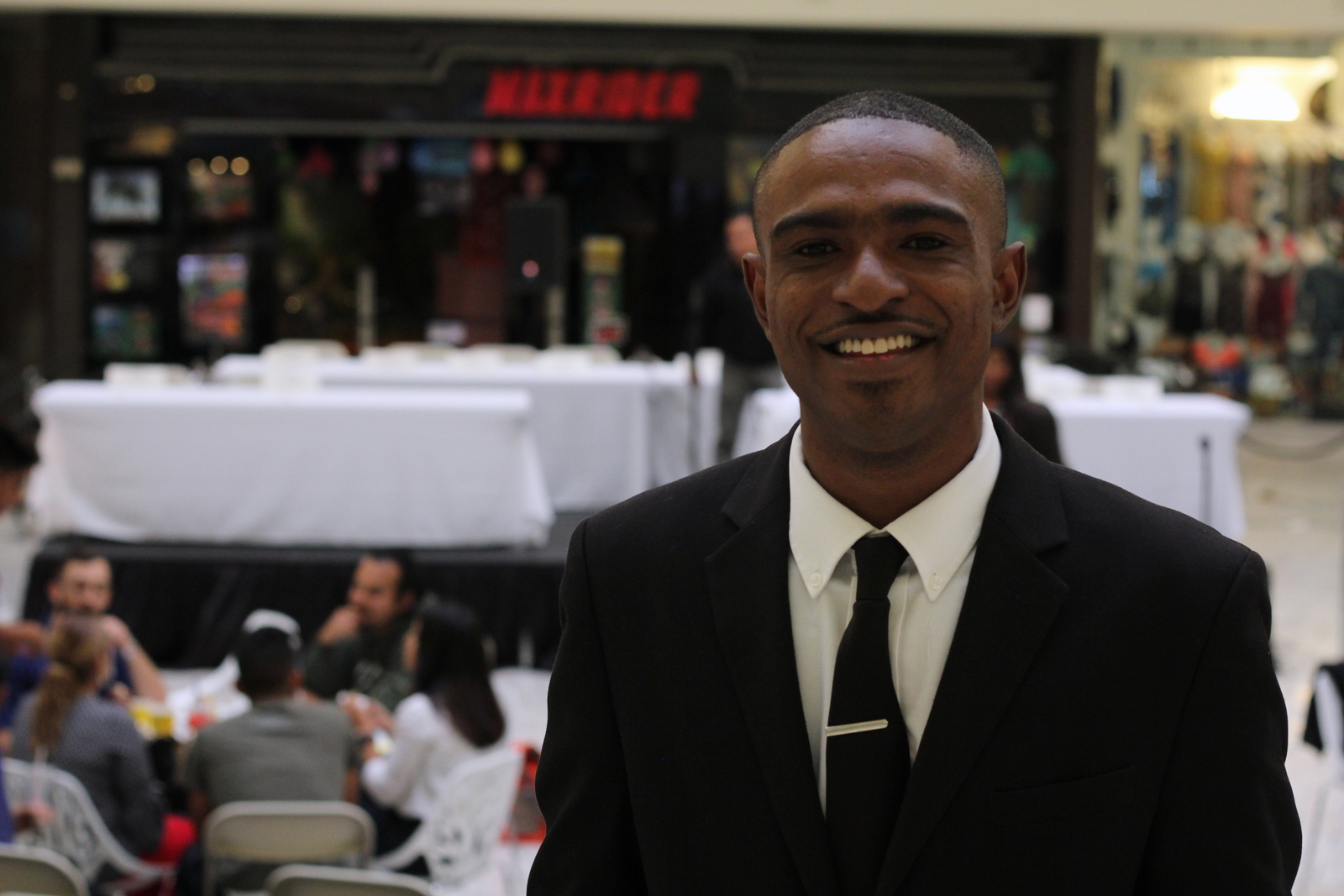 Interview, Abené Clayton
Demnlus Johnson III, 25, is a fourth-generation Richmond native making his first run for city council. After graduating from college in 2015, Johnson returned to his hometown and now serves as chair of the city's Economic Development Commission. He also works as a Community Outreach Worker at Richmond High School.
Johnson spoke with Richmond Pulse about spurring economic development to provide services for those who need it, preparing for the worst, and doing the work.
Richmond Pulse: Why are you running for City Council?
Demnlus Johnson: I grew up in Richmond. After I came home from Howard University and saw that we were suffering from some of the same issues that I grew up under, I really felt I needed to be the change. It's about not waiting for someone to come in and fix the problems that we've had for years. It's about literally tackling the issues at the root by not creating Band-Aid solutions that we have to revisit in 10 to 15 years.
It was just about doing the work that I want to see done, and also making sure that everyday Richmond people, despite which community you come from, have a voice at the table and have someone they feel they can call on. My whole reason for running is the people. I'm tired of seeing people experience gaps and inequities.
RP: What are the two most pressing issues in Richmond, and how will you address these issues?
DJ: Displacement and money, our purse.
Right now, hundreds of African-American families are being displaced from Richmond because of rising housing costs and no real economic opportunity. We can address that by building more affordable and income-based housing.
We also need to empower residents economically with union jobs and helping them out with becoming entrepreneurs. So as new buildings go up, and new opportunities come to Richmond, they can take advantage as new retail and restaurant owners. The way that I'm approaching displacement is from a holistic viewpoint. Of course, it's tackling the housing issue, but also the economic and employment piece so that residents — no matter what comes to Richmond — have the economic viability to withstand anything.
Richmond needs to make more money so we can provide more services. Right now, the city had three main sources of income: property, business, and utility taxes. Some people feel with their high property taxes, they're shouldering the burden from lack of business tax revenue. Part of my plan is including more businesses, small and big, who come to Richmond to help contribute to our business tax revenue so we can provide more services for the residents.
RP: What is you vision for development at Point Molate?
DJ: With the recent judgement, we're already going have open space. I hope that Point Molate's history is respected in its development. I would like to see a place where Richmond families, students, and young people can go and have a good time. I'm hearing a lot from families and students that they're tired of going to San Francisco or Emeryville's Bay Street. A lot of people just want a place in Richmond where they can take their kids and have a good time, or take a date.
That's what I want to see in Point Molate: a very family friendly experience, whether that's through food or retail. I really hope that Point Molate can become a place where people can enjoy Richmond.
RP: How will you address health disparities and shortage of medical care services in the city?
DJ: One of the biggest things we can do is partner with John Gioia's office for the Contra Costa Cares program, making sure that we [build] that program up and expand it. That way, those who don't qualify for Medi-Cal can still be covered, including undocumented residents. Contra Costa Cares is a great way for Richmond to achieve health coverage for all. Regarding mental health and trauma recovery, I have connections to professional organizations that I want to come into Richmond and hold free workshops or office hours for our residents. It's about partnering with organizations that are already doing the work and going into the community and making sure people know these services are available to them.
Long term, I am in talks with Kaiser Permanente to see if they can expand their capacity at the current site to include these services. We have to provide immediate relief while also fighting the long fight.
RP: When you think of Richmond in 10 years, what do you see?
DJ: My vision for Richmond actually extends to 2050 with 10-year increments to ensure we become a Smart City: one where we're prepared for a natural disaster like a wildfire or earthquake. I want make sure Richmond has the money to rebuild and provide relief for residents. I also want to make sure that we're utilizing modern technology to more efficiently provide services and thrive as an industrial town.
I would like to see conflicts resolved in more communal ways to address crime and the mental health issues and trauma in our community.
I see Richmond having a really thriving social life, especially when it comes to people of color. Of course, I want everyone to thrive, but at the same time, making sure that we're eliminating any barriers that hold women, people of color, or the LGBTQIA community back.
In 10 years, I see a place with no barriers to success, happiness, and peace.
This article is one of a series of interviews with this year's City Council candidates. The interview has been edited for length and clarity.