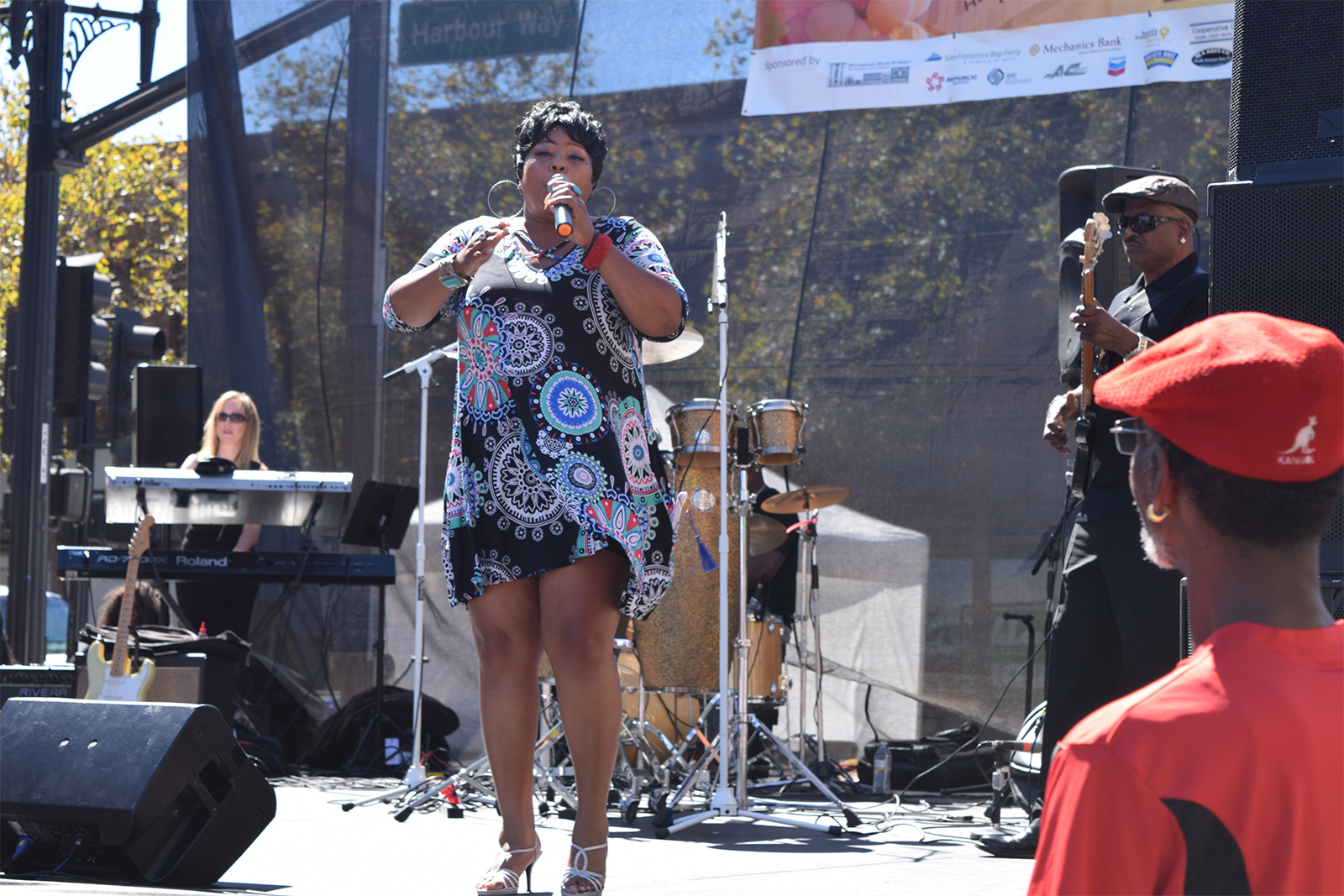 20 Sep

Richmond's Summer Ends with Spirit and Soul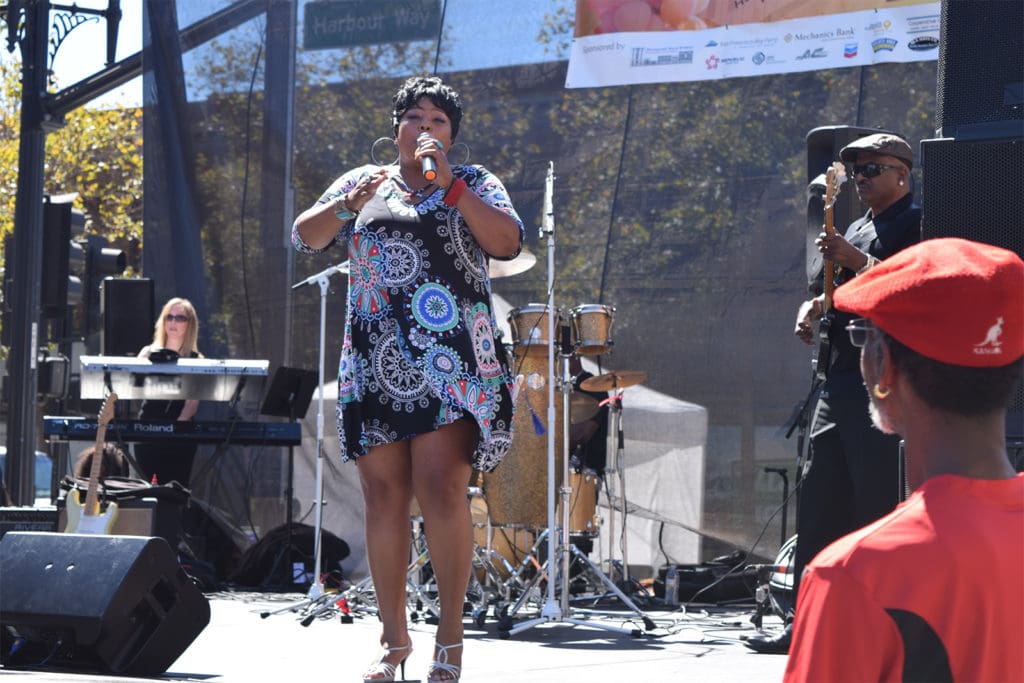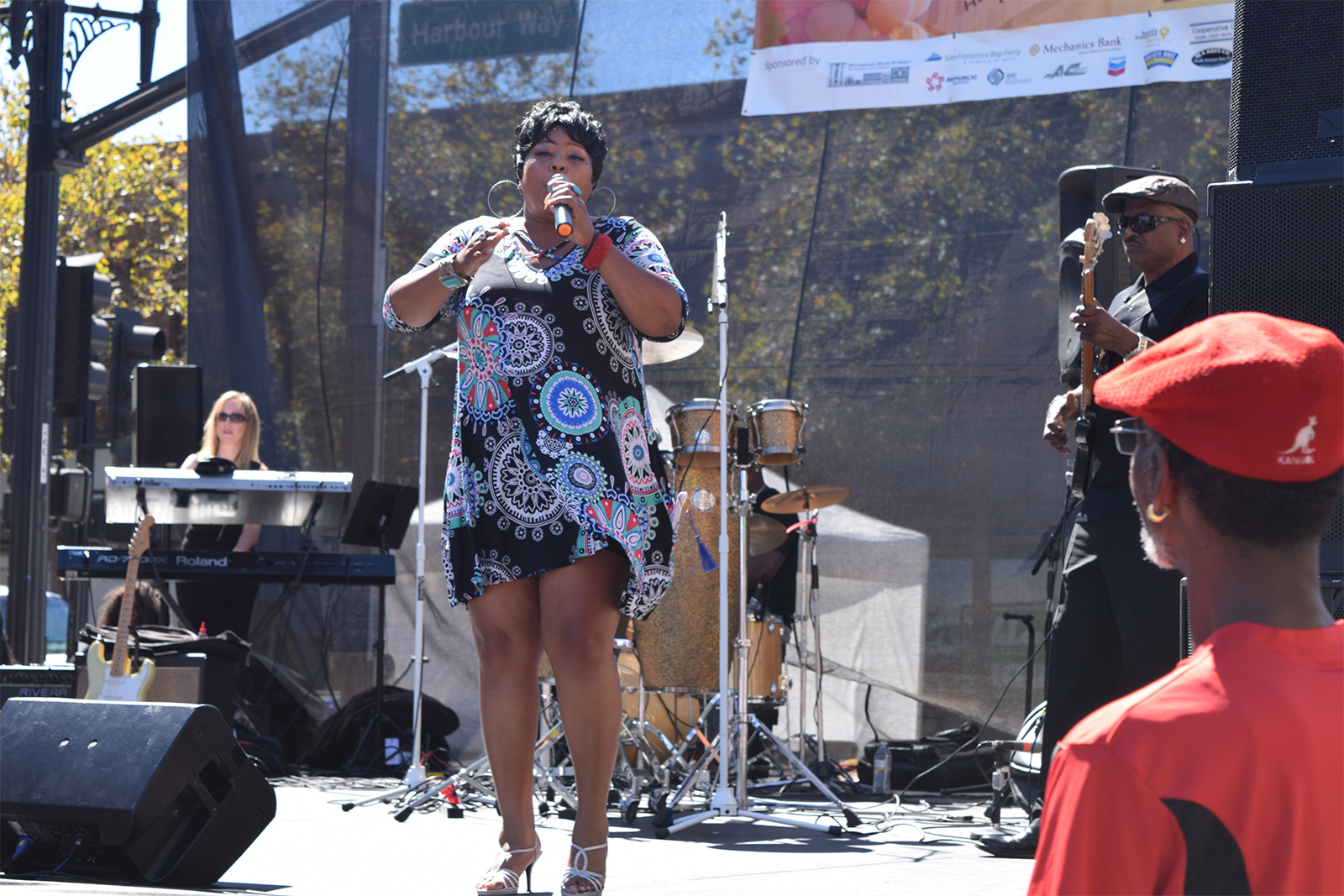 Photo Essay, Abené Clayton
As local bands belted out soulful renditions of classic songs under the warm afternoon sun, the annual Spirit and Soul Festival took over two blocks of Downtown Richmond, signaling the end of the city's summer festival season.
Richmond band 2morrows June performed tunes like "La Bamba" and "Twist and Shout," providing a lively soundtrack for people who strolled from Harbour Way to 13th Street along Macdonald Avenue.
This year's Salute to Soul lineup also featured tributes to musical icons Prince (1st Avenue Revue), Luther Vandross (Ray McCoy), and Aretha Franklin (But-tah Buttafly), drawing people from around the Bay Area to the dance floor in front of the festival's main stage.
"I saw that there was going to be an Aretha Franklin tribute, and I had to come," Norma Myers of Berkeley said. "When [But-tah Buttafly] did 'Jump to It' I went right back to when I used to go to the clubs when I was a youngster, and it was so fun."
The Spirit and Soul Festival allows folks to enjoy food from local eateries and dance in the sun, part of the larger goal of revitalizing Richmond's downtown. Festival organizers with Richmond Main Street Initiative say that events like Spirit and Soul serve multiple purposes, including transforming the image of Richmond to attract small businesses and help lift Richmond's economy.
"Downtown Richmond has been desolate for decades and we're just trying to get the heart of the city going," Billy Ward, a Richmond Main Street board member, said. "The image of Richmond is starting to change in people's minds, so [Spirit and Soul is] getting better and better."
In between the main stage and the youth stage, that featured performances from young local talents, Richmond small businesses served food and drinks. CJ's Barbecue and Thai Press brought out their mobile kitchens, and Benoit-Casper and East Brother breweries served up artisan beers. Staff from Rich City Rides bike shop were also on hand to valet park bikes and strollers.
"The space is a lot more full," Nakari Syon said. "People feel more confident and comfortable to come out and enjoy the festivities, and all healthy publicity is great for what we need."
[ngg_images source="galleries" container_ids="64″ display_type="photocrati-nextgen_basic_thumbnails" override_thumbnail_settings="0″ thumbnail_width="120″ thumbnail_height="90″ thumbnail_crop="1″ images_per_page="20″ number_of_columns="0″ ajax_pagination="0″ show_all_in_lightbox="0″ use_imagebrowser_effect="0″ show_slideshow_link="1″ slideshow_link_text="[Show slideshow]" order_by="sortorder" order_direction="ASC" returns="included" maximum_entity_count="500″]