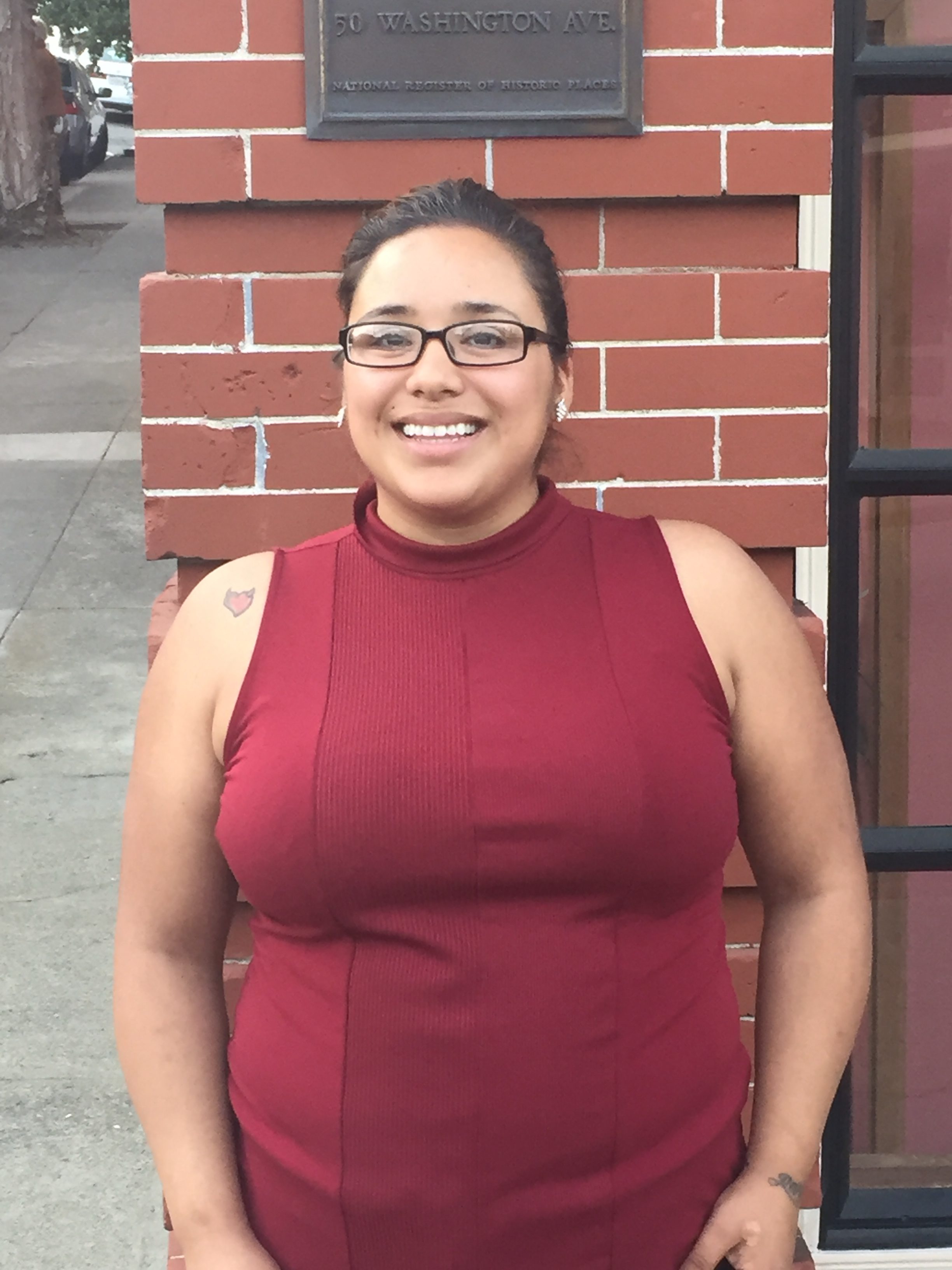 20 Sep

Virginia Ramirez: 'I'm Very Proud of Richmond'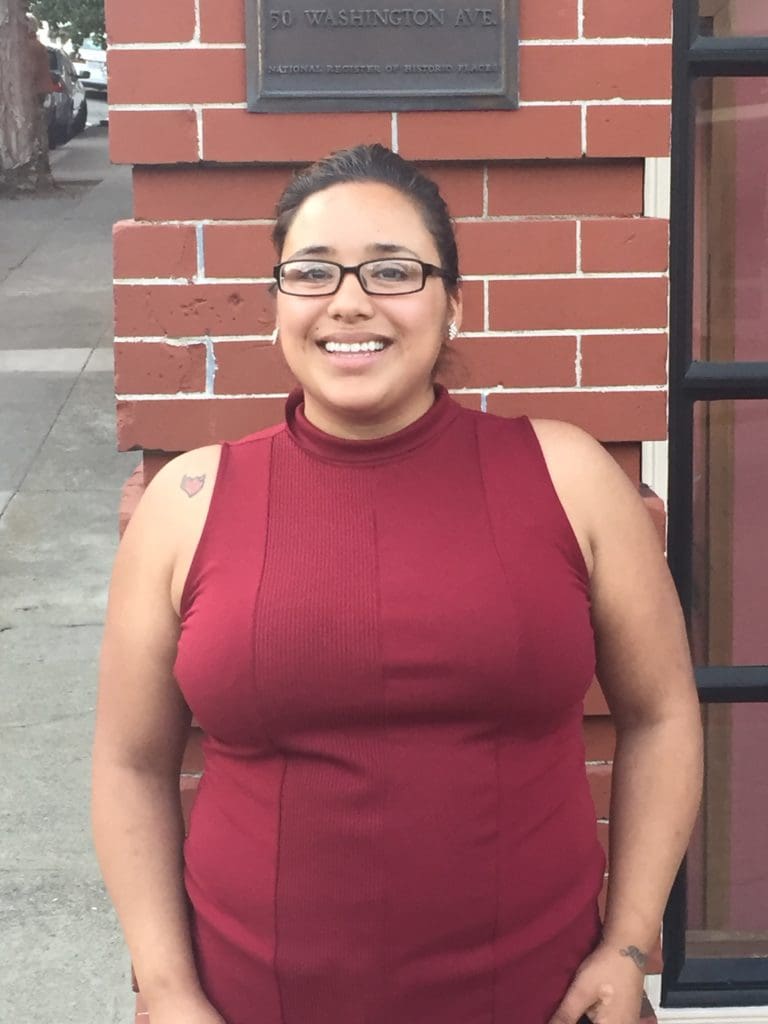 Interview, Malcolm Marshall
Virginia "Vicky" Ramirez, 28, is a 20-year Richmond resident, originally from Salinas, Calif. She is making her first run for City Council.
Ramirez is an immigration legal assistant for Catholic Charities of the East Bay in Richmond.
She recently sat down with Richmond Pulse to discuss voting, housing, and the immediate need for a hospital.
Richmond Pulse: Why are you running for City Council?
Virginia Ramirez: I genuinely feel passionate about helping those that don't have a voice or that need help but they've lost faith in the system and think voting is not going to make a difference. I encourage people to vote because it does work, especially within your city. Things takes time, but we will get there. I've seen it happen myself. That's why. I've seen it with ACCE, when we were able to advocate for rent control and just-cause for evictions. People can actually create change. We just need votes, we need signatures. But a lot of people don't vote. They have this notion that voting for the president is it. I want to show them that's not how it works.
Also, I'm very proud of Richmond. The people here advocate for themselves and speak out. It's the city of pride and purpose.
RP: What two issues do you feel need immediate attention in Richmond and how would you address them?
VR: One is housing. I've said this before and I guess it's radical thinking. But I believe that in the next 20 years we can change the way we think about housing. Everyone should have a stable home. It's gone out of control the past 50 years and, unfortunately, we're stuck with how to fix it.
I feel like housing is not reasonable anymore. It just doesn't go hand-in-hand with wages. I know with my parents, there were five of us, and I never felt like we suffered for housing or food or anything like that. Now, people don't have children because it's too expensive. All your money goes to rent or childcare. It's just not doable anymore unless you have family that help.
I know I need to learn more about real estate and how that works. But eventually we're going to have to deal with how people become homeless because of these housing issues. One way or another, if we don't address it now, we're going to address it in five or ten years. It's out of control.
RP: What is your vision for development at Point Molate?
VR: Twenty years from now, Point Molate should be a recreational area. I don't really know what, but I'm not too excited about housing there. But when I think about recreation area, I'm thinking a campsite or a beach front or anything that's public use. A soccer field like over at Gilman or maybe football. Whatever ideas people come up with, I think they'll work because we want everybody to use it.
I've noticed that they're already developing housing on Nevin Avenue and by the marina. They're going to be units for housing. So, I think we could be working on the abandoned houses that are in Richmond. There are a lot of them.
RP: How will you address health disparities in Richmond and the shortage of medical care services in this city?
VR: We do need a hospital.
My friend's brother recently passed away. He had really bad asthma where he would faint for a few seconds and wake back up.
It was a month before his birthday, and he couldn't breathe. His family members took him to a health center in San Pablo, but he needed an emergency room, not a health center. He went to the wrong place. He passed away right there. I'm not saying that that's the reason why, but his family didn't know where to take him. His grandpa said he was afraid of the bill. I think the people that took him there thought that they were taking him to a hospital, but it wasn't a hospital. It's a clinic.
Even me, I went for an ultrasound when I had part-time insurance. They sent me to Alta Bates, and I didn't know. I needed someone to ask me if I could afford a hospital. It was $3,000 for an ultrasound. It's just insane. We need another hospital that has an emergency room. Kaiser can't with their emergency room.
We need a hospital.
RP: How do you imagine Richmond in 10 years?
VR: In ten years I imagine a Richmond having developed Macdonald Avenue with small businesses. And I imagine them having developed 23rd Street. In other words, beautify it to make it more friendly and aesthetically pleasing so it brings in more people.
I see a grocery store with more housing. They're going to need something other than Food Co. I still don't see a pretty picture of housing because I know that change takes time. I don't see that happening in 10 years. Maybe in 20 years everybody has a stable home.
This article is one of a series of interviews with this year's City Council candidates. The interview has been edited for length and clarity.