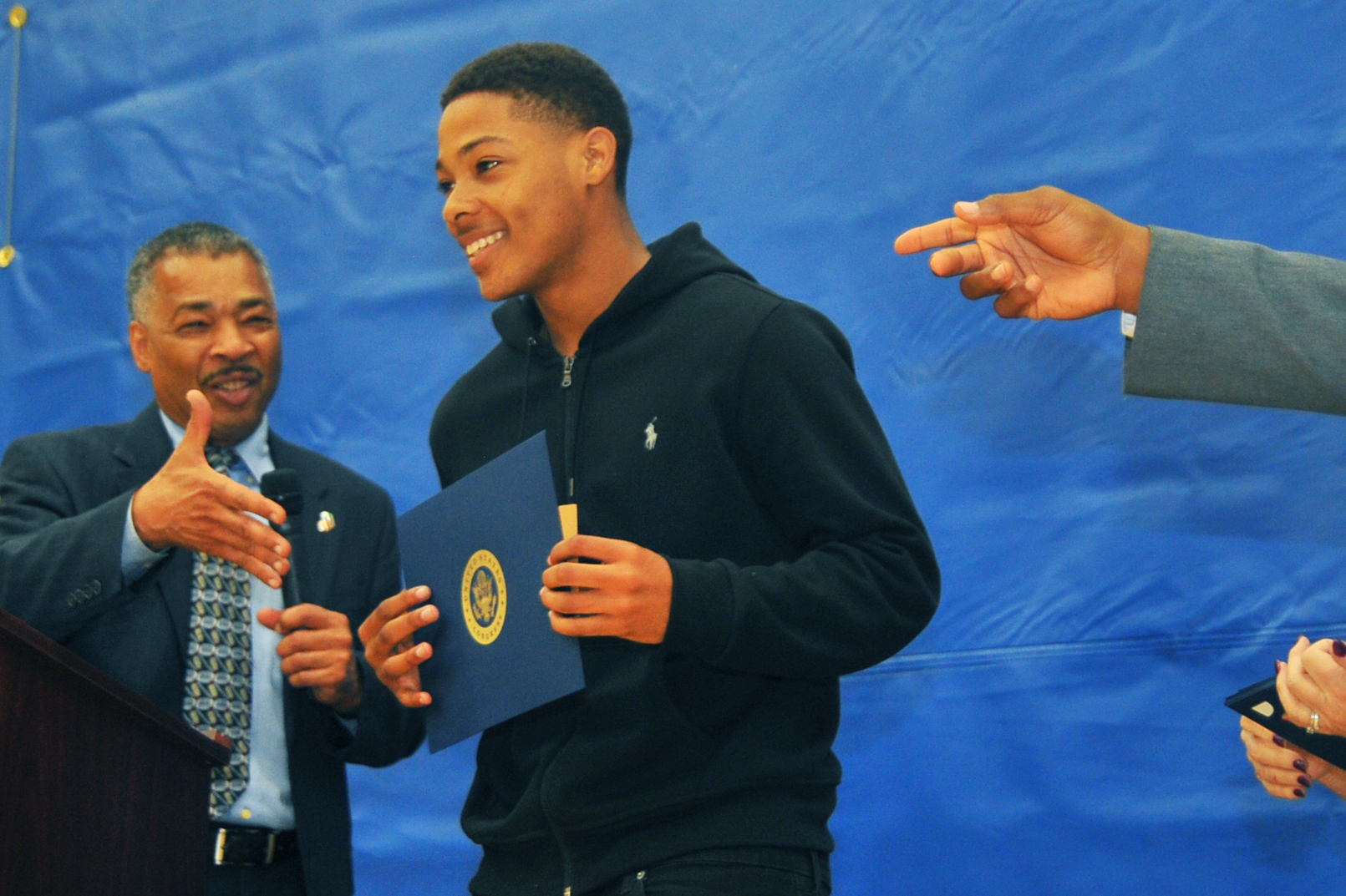 12 Nov

Richmond Recognizes Future Leaders for Their Present Actions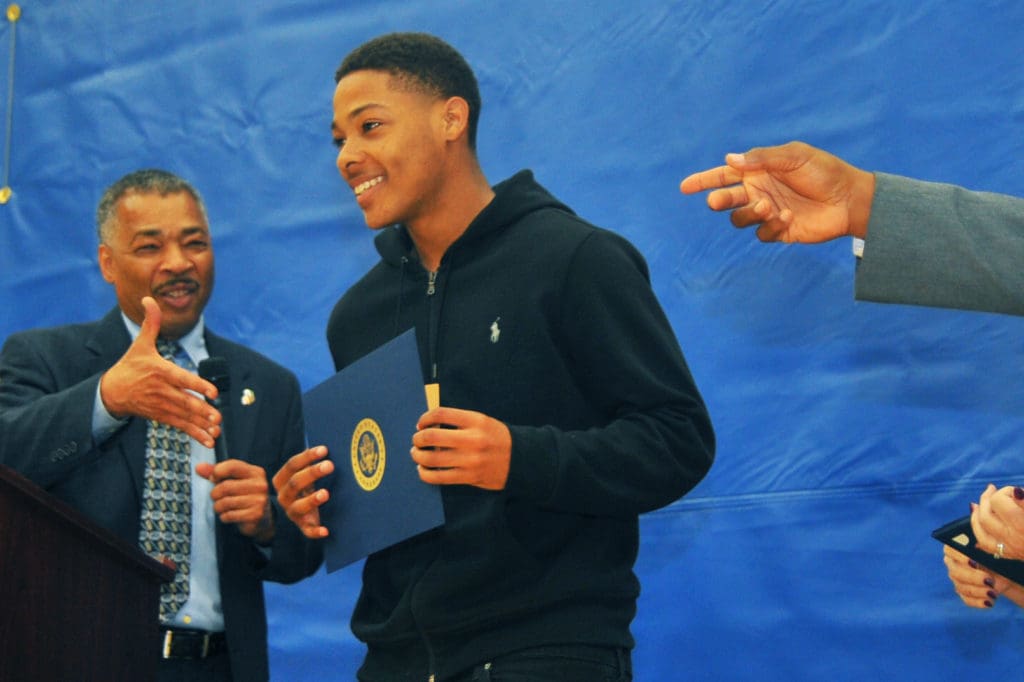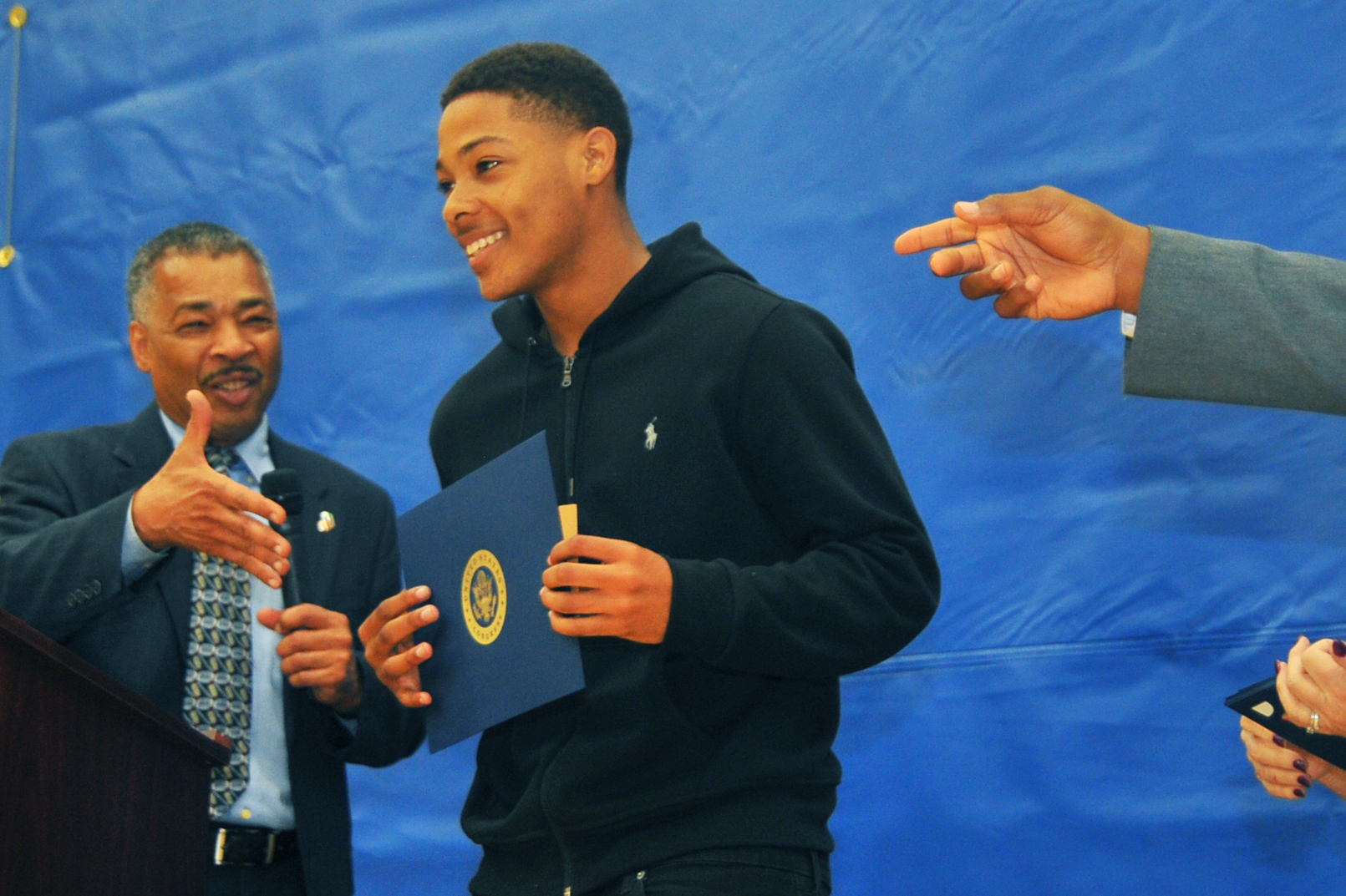 Local Youth Honored for 'Doing Good'
By Denis Perez-Bravo
Too often, the achievements of young people go unrecognized, but that wasn't the case during the first-annual "Youth of Honor" event.
Twenty-three young people from all over the Bay Area were honored at the Richmond Police Activities League's (RPAL) center on Nov. 8, celebrating "every day youth and their mentors in the community." The event's cohost was another nonprofit, Courageous and Emerging Leadership Academy (CELA).
The students were acknowledged for their achievements, whether in the classroom, through sports or by serving their communities.
El Cerrito High School freshman Chikala Warden, one of the honorees at the event, said playing basketball at El Cerrito High School and going to church keeps him on track. He also said he is thankful for all the organizations and people who made the event possible because it shows the numerous people who support him.
"What I do is for God and that has helped me continue to always do better," Warden said.
Caliber Beta Academy seventh grader Isaiah King, another honoree, said he didn't know why exactly he was being honored because he used to be the one in time-out or get mad when people wouldn't pass him in the ball when he started playing in the RPAL's basketball league. Now, he says he's able to control his anger better.
"I just know I have come a long way. I was a bad boy who was always getting into trouble," King said. "Through basketball, I was able to learn discipline and that helped with my attitude."
RPAL Program Coordinator Dr. Shantina Jackson said the honorees were chosen by their mentors from their community. All 23 applicants were selected.
"They have all dealt with adversity and came out stronger through the other side, and this is a little way for us to say we see you and we see you shining," she said.
Jacqueline King-Walton, executive director for CELA, said all of the honorees share leadership skills.
"They are the leaders of the future," she said. "Young people do not get recognized enough for the good things that they are doing"
King-Walton said the lack of youth recognition led CELA to partner up with other organizations like RPAL, Travis Scott Credit Union, and others to hold the first ever "Youth for Honor" award ceremony.
The award ceremony started off with a song by the Richmond High School Choir. The students were presented with a "certificate of special congressional recognition" from Congressman Mark DeSaulnier's office and gift bags from Travis Scott Credit Union.
After a dinner, Olympic gold medalist and Contra Costa College alum Eddie Hart gave a keynote address. In his remarks, he reflected on his time growing up in school, feeling discouraged when his brother, who was very smart, received compliments and he didn't.
Thankfully, Hart said, God gave him the gift of running fast and it was the medals, awards and acknowledgement that got him involved in track and reinforced his confidence.
"The first time I saw my name in the newspaper, it was like I was seeing them in big lights," he said. "Because of that (recognition) I was able to focus on my goal. As a result of that, I was able to lay out a plan for my future."
Hart said that he hopes the young people recognize their worth and continue to do great things.
Contra Costa County Supervisor John Gioia said the honorees should be lifted up as role models, and the district should publicly recognize young people more often.
"It is important because we need to validate positivity," he said. "It is shown that when we acknowledge the positive, there are more people that start to do more positive."