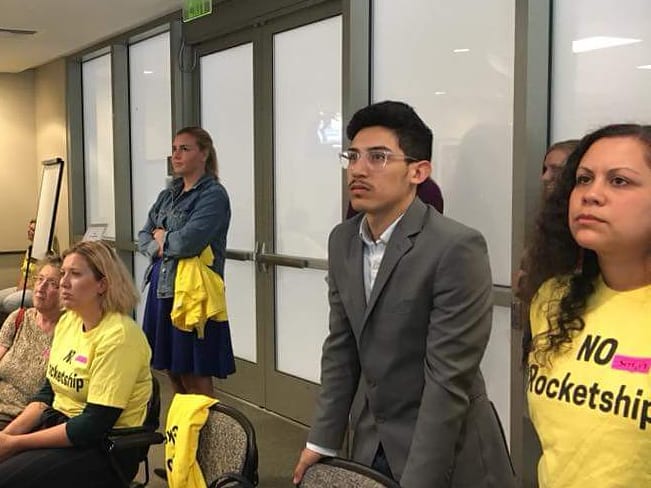 15 Nov

Anthony Caro: 'Though I lost this election, I didn't fail'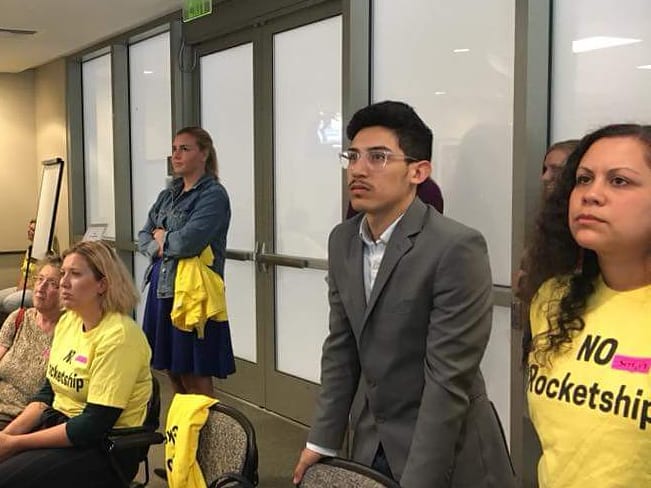 To the West Contra Costa Community,
As you may know by now, I was unable to secure a seat on the WCCUSD School Board. Though I was not one of the top three candidates, I am very grateful for the 7,044 people that voted for me.
I would like to congratulate Stephanie Hernandez-Jarvis, Valerie Cuevas, and Consuelo Lara on their successful campaigns. As of this moment they are the leading vote getters and appear to be on their way to victory. (Mail in ballots are still being counted)
All three women bring a unique vision and background and I look forward to seeing them work with the other board members to improve our education system.
I would also like to thank all of my supporters. Being a young candidate, my campaign team was made of mentors and that support that would take a lifetime of service to pay back.
When I first announced my candidacy for school board, I thought to myself, "What would I like to see in the ideal campaign? In a world where a reality TV star can win the presidency and where over $500,000 is spent on a local school board race, what kind of campaign would I like to run?" To me, the ideal campaign is one that focuses more on people than endorsements. One that puts community events over fundraisers. One that puts residents over special interests. One that focuses more on communicating with people over sending them mailers. This is the type of campaign that I chose to run.
My favorite part of this whole process was the people that I met. I spoke with 7-year olds and 70-year olds; children about to start school and young adults on their way out of school; hopeful families moving to the district and dissatisfied families moving out of the district. Though I only earned 7,044 votes, I'm confident that I spoke with a vast majority of them.
Being a 21-year-old candidate, I faced many challenges. Though I lost this election, I didn't fail. As long as I keep learning and growing, I will never fail. I've been asked by many people if I'd be running for school board again in 2020 and the answer is no. For the purpose of learning and growing, I've decided to enlist in the United States Army and will be flying out Monday November 19th.
For as far back as I can remember, public service has been a huge part of my life. I believe that if someone has the ability to help others, they're obligated to do so. If we all did our part, we can start alleviating the pains that come with living in today's world. I've attended many school board meetings to see where we are and where we aren't serving our students. I started an organization dedicated to teaching students and community members how to serve their communities through policy and community engagement. Naturally, I ran my campaign with service in mind. I spoke with over 200 West County residents while driving for Lyft, and then another 300 over the phone. I knocked on over 2,000 doors and texted over 30,000 phones. Every time, my goal was to hear how we could improve our schools and how myself and the district can better serve our students and community.
I've decided to join the U.S Army so I can finish my degree and go back to my roots of public service. I value integrity, self- sacrifice, and self- discipline. During my time in service, I hope to strengthen and build up on these values so I can return and be the best public servant that I can be.
My enlistment is for four years and one year of training. I look forward to my return so I can continue my work with Citizens Power Network and in the community. Thank you all for your support and guidance.
Anthony Caro