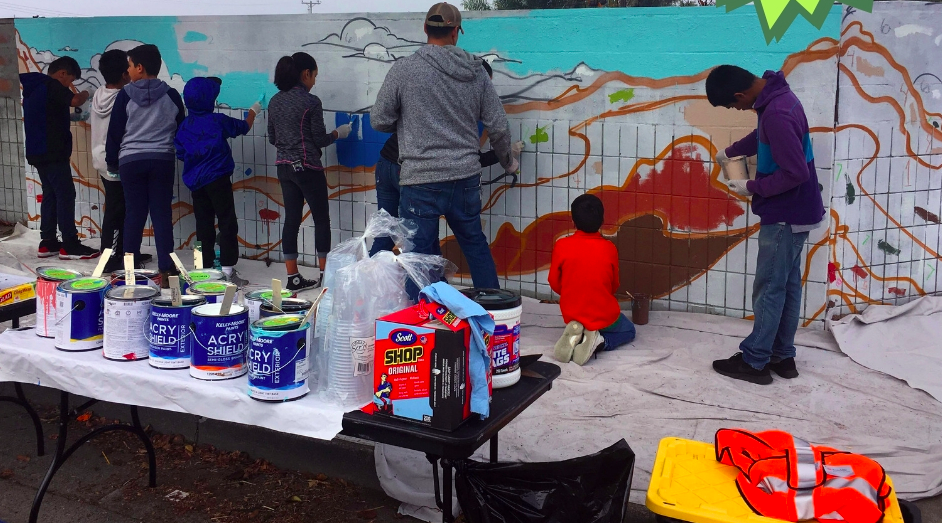 28 Dec

Richmond to Divvy up $65K in Grants to Local Artists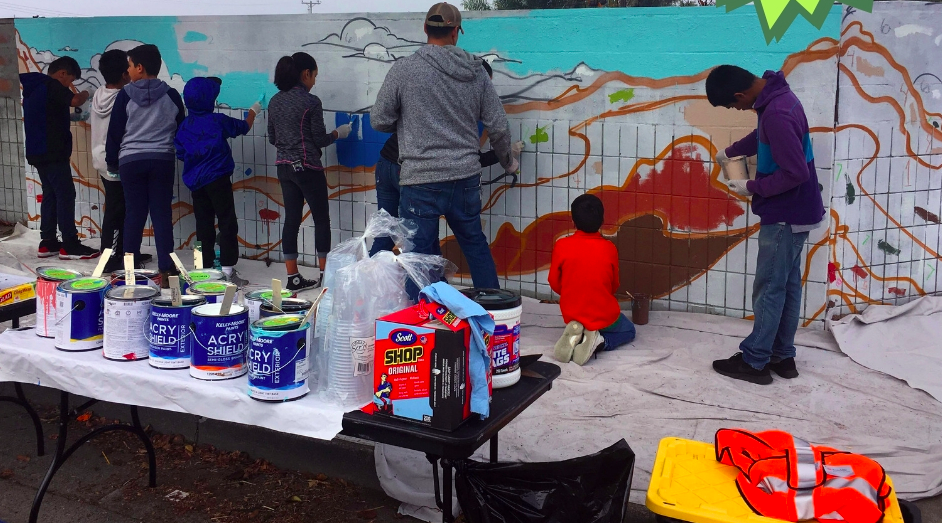 By Abené Clayton
Ten Richmond artists will be using their skills to bring new pieces of public art to places like schools, vacant properties, and new developments throughout the city.
Richmond's Arts and Culture Commission announced the recipients of its 2018 Neighborhood Public Art (NPA) Mini-Grants. The winners include poets, graffiti artists and educators whose projects were chosen because their creations will include community members who are not considered artists.
"[The project] has to help teach the community about what art is, how you make it," Art and Culture manager Michele Seville said of the successful proposals.
Only 17 of West Contra Costa Unified School District's 37 elementary schools have visual art classes. This year, two of the 10 chosen projects will be centered around two of Richmond's schools: Verde Elementary and Richmond High.
"They've taken art out of the schools. That's huge," Seville said. "This is one way to put it back in the schools."
At Richmond High, local artist Alfonso Leon will facilitate the "One Richmond Unifying Community" mural. During the creation of the mural, students will learn traditional techniques and the basics of graffiti.
About a mile away at Verde Elementary, during the "Bridging the Gap" project, students and teachers will create a mosaic and mural to be displayed on a wall outside the administration building and on a bridge that connects Wildcat Creek Trail to the school.
"We saw this grant as a way to not only beautify that piece of our campus, but to help connect our students to the history of North Richmond," Anna Scaiano, a Verde staff member, said.
While the project at Verde will help people connect to the past, a grant-funded project through the Richmond Main Street Initiative will focus on the future of Richmond. "Art through Transition" will include three art exhibitions to be displayed on vacant or blighted properties downtown and in the incoming business hub, which will be adjacent to the Richmond BART Station.
Staff with Richmond Main Street hope that these projects will help longtime residents feel included in the changes that are coming to Macdonald Avenue.
"A lot of folks are definitely concerned about displacement and gentrification," Amanda Elliot, executive director of the Richmond Main Street Initiative, said. "Public art is one of the things that helps express and define the culture of a neighborhood."
Another installation coming to Macdonald Avenue is "Inside Out" by Christy Chan. She is designing a video project that will be projected onto Richmond's Civic Center. The projection will include statements about what community members are experiencing culturally and politically throughout the city.
"It's about letting people claim that space and claim their voice," Chan said. "It's gonna be located in a major thoroughfare, and it's not something you have to go look for. You don't have to go to an art gallery. You don't have to go to a museum."
The other 6 grant recipients include:
"Cops & Kids Unity" — A mural on the RPAL building on Macdonald Avenue and 23rd Street. Five police officers and 10 local youth will collaborate to paint the piece.
"Richmond Purple Tree Collard" — Facilitated by Tania Pulido, farm manager of Urban Tilth's North Richmond Garden, this multimedia project will culminate in a book that will "track the migration of seeds, plants and people to Richmond."
"Lead with Love II" — A multimedia project facilitated by Ciera-Jevae Gordon, the media, arts and culture program manager at the RYSE Center. The goal of the project is "connecting the community with the youth from RYSE."
"Money Speak" — A play staged by local high school students that will precede a hour-long talk about the effects of community violence.
"Just Imagine Kidz Book Basket" — A collection of books will be distributed to 10 Richmond Barbershops, giving kids time to improve their literacy while getting a haircut.
"Son Jarocho for Richmond" — A series of musical workshops where participants will learn about music with indigenous and international influences.
All projects must be complete by Aug. 31. During the spring, artists will host workshops so Richmond residents can participate in the conception of these pieces.