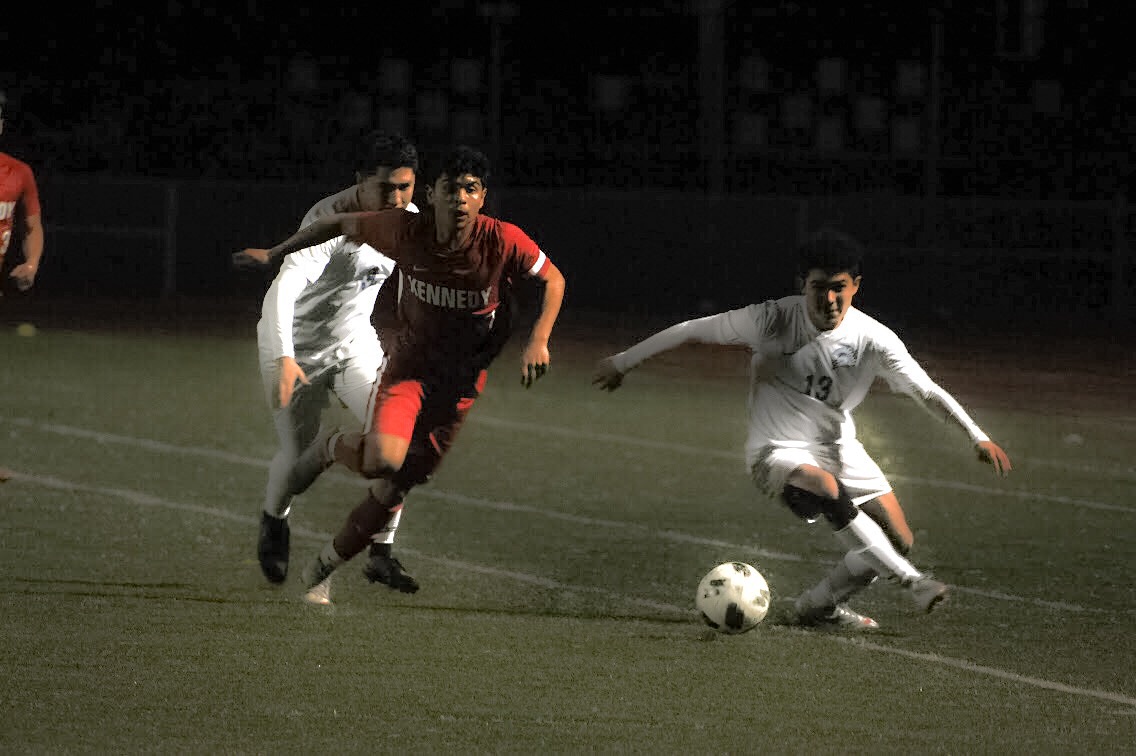 01 Feb

Eagles Lose 2-0 Due to 'Own Errors'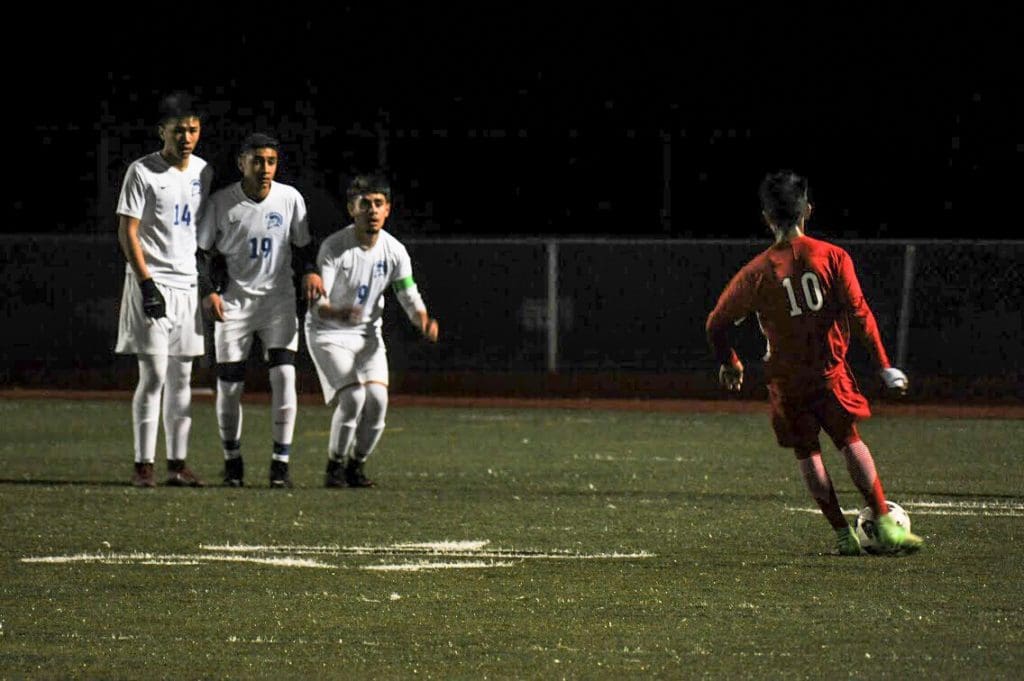 By Denis Perez -Bravo
With 20 minutes left in the second half, Pinole Valley High School goalie Luis Felix dove to his left, blocked Kennedy High School forward Andrew Alvarado's penalty kick and solidified the Trojans' 2-0 win — and their first victory of the season — against the Eagles on Jan. 17.
"Last game we played against them, I scored two penalty kicks," Alvarado said. "This time I shot it, and he guessed it."
The Eagles (10-6-2) were not able to capitalize on the few complete passes that resulted in scoring opportunities, Alvarado said. "We did not control the ball and [make the] right moves," he said.
Eagles forward Giovanni Duran had a one-on-one opportunity against Felix in the fifth minute of the second half when the Trojans (2-7-3) were already up by two.
"If I had scored, we would have [been ahead] another goal," Duran said, adding that players have to learn from the mistakes they make.
Kennedy Eagles head coach Harry Campbell said the team didn't learn from their first-half mistakes, and it cost them.
"Where I was upset with my defenders was they were getting beat in the same move," Campbell said. "The opponent's forwards would move to them, fake and then peel off around them."
The Kennedy team pressured closely, but they gave the game away, Eagles defender Elmer Arebalo said. "The goals they scored on us were because of our own errors," he said.
In the second minute of the first half, the first goal came when the Eagles gave up a penalty to Trojan forward Emilio Montayo. The second goal came in minute 26, when a Trojan forward kicked the ball from about mid-field that bounced over the Eagles keeper, Joshue Medina.
"The second goal is indicative of our season," Campbell said. "We have a young goalie that has only played two years in that position, and when you give up a goal like that, it makes the challenge insurmountable in their minds."
The Eagles lost because they lost hope as a team and did not adapt to their opponent, Campbell said. "That is what concerns me, because soccer is about learning your opponents," he said.