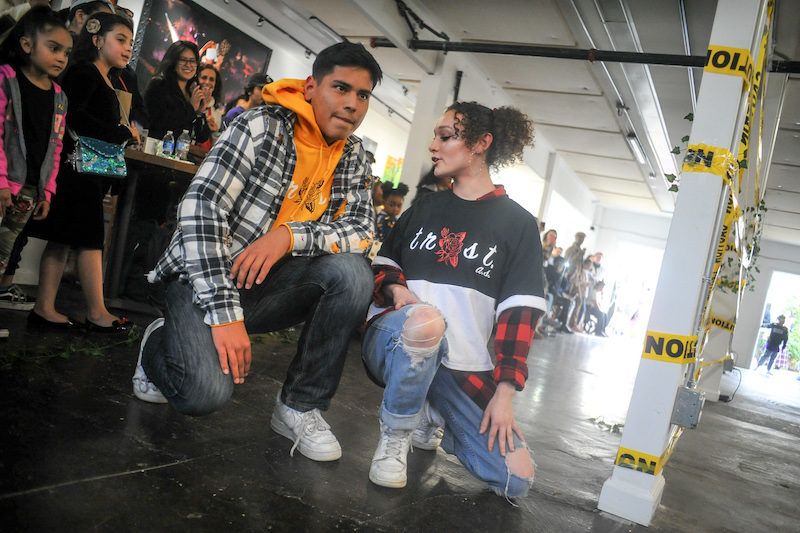 05 Feb

Fashion Show Highlights Beauty of All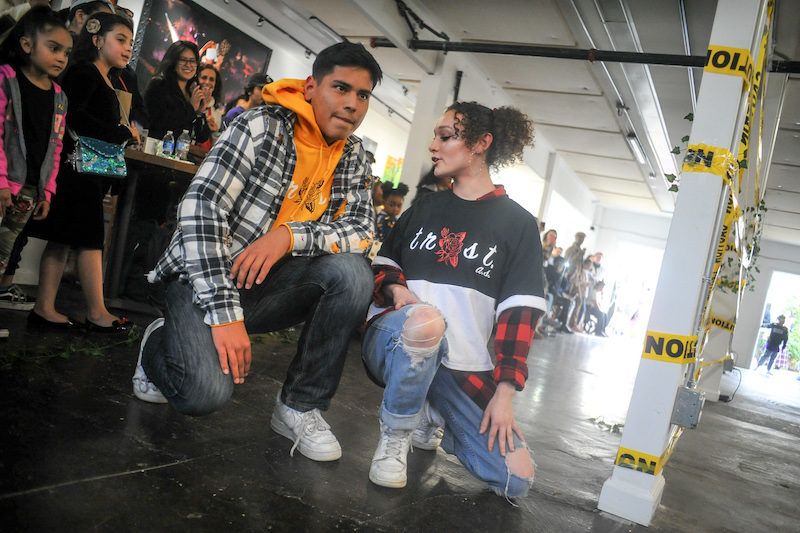 Photo Essay, Denis Perez
Skinny, white and flawless – that's the unrealistic beauty standard held up by the fashion industry and mainstream media. But real women are far more versatile, strong and revolutionary by nature, not because they've been airbrushed to seeming perfection.
Now, the All Included Fashion Show, just launched in Richmond, is trying to change those standards. The show lives up to its name with all sorts of people as models, showcasing the true diversity of beauty.
"In a world that is trying to constantly program Eurocentric values, we often need constant reminders that we are queens just the way we are," Ronnisha Johnson of Supreme Queen SF said at the first All Included Fashion Show.
The show, held Jan. 26 at Bridge Storage and ArtSpace, shone a spotlight on local beauty by displaying local fashion designers' creations on black, brown and white models.
The fashion show featured black and brown plus-size models in high heels and skirts, young and older male models in jeans and fashionable jackets, little girls and boys, mothers with their children and couples sporting hoodies and jeans.
"We had African American, Latina, and white Americans represented in our fashion show," said Phillip Mitchell, owner of R&R coffee, which sponsored the event. "We also featured a model with multiple tattoos, single moms, teenage designers. We truly wanted our diverse community to be well-represented."
Mitchell said the vision was to bring people together. "We want to help heal" unrealistic beauty standards, he said. "Beauty comes in all shapes, sizes and colors."
The clothing designers, including Supreme Queen SF, Shadee, Artnmuseic, Lottaworldwide and more, all share one thing. "They are all into fashion because they are passionate about the local community," event director Edith Mariscal said.
"We wanted everyone to see themselves in a model," Mariscal said. "I didn't want them to feel uncomfortable, the models or the people watching. I wanted them to think, 'Hey, I can do that, and I can wear that.' "
The pop-up event mixed local brands, designers, and models with street style fashion. Columns inside Bridge's Art Gallery space were decorated with caution tape and vine leaves, circled by a ground-level runway.
Around 200 people came to watch more than two dozen models walk in the fashion show and take in a variety of local artist vendors, a kids' painting area and a Polaroid photo booth.
Mariscal says the community volunteers gave their all to make the event happen. "There has been stress, but there has also been so many moments where the participants felt great because they were able to do this," she said.
Model Jiusel Delgadillo Martin walked the catwalk with her son, Gael, who has Down syndrome.
"It might make him nervous because of the noise, but if he does, I will be there to hug him," she said. "It is something new, and it is exciting."
Outside of the Bridge's art gallery, Mitchell sold hot dogs, coffee and juice. He said he would continue to sponsor events such as the fashion show — which raised money for the Multicultural Children's Bookstore at The Shops at Hilltop — to encourage unity.  
Mitchell said that seeing everyone work together harmoniously in the name of fashion and community was well above what he expected.
"The participation of the models and the designers [is] probably the most fulfilling thing I had a chance to be a part of," he said.