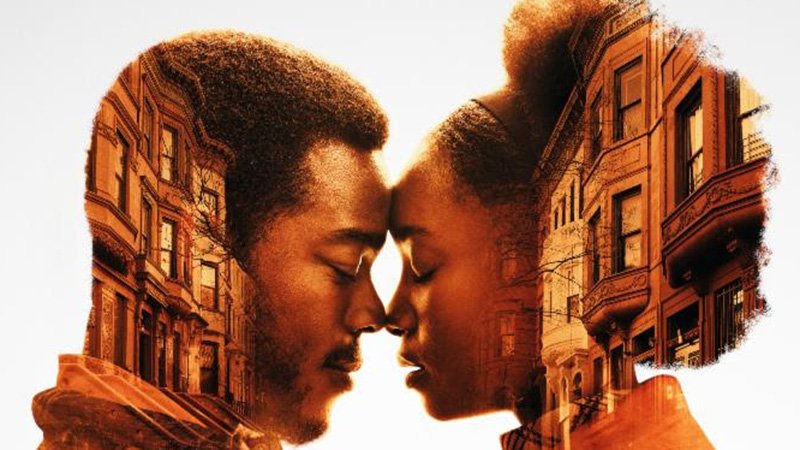 08 Feb

The Familiar Story in 'Beale Street'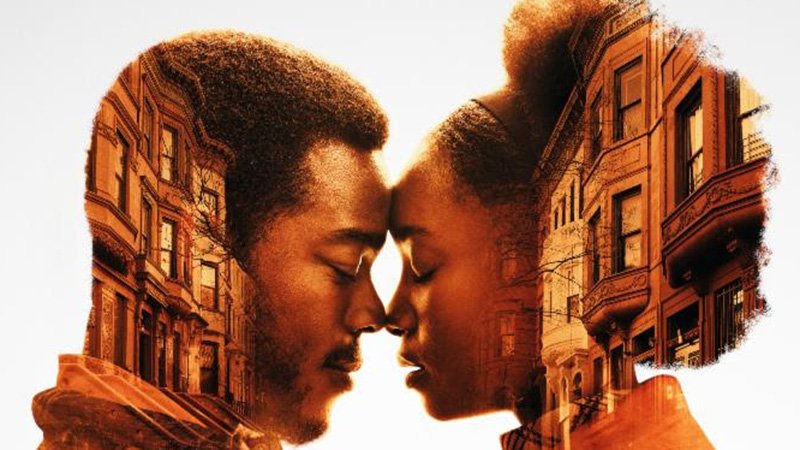 Review, Keisa Reynolds
The film adaption of James Baldwin's acclaimed novel, If Beale Street Could Talk, provides stunning visuals to a heartbreaking story that is all too familiar to black people in the United States.
The film is set in the early 1970s when a young black couple stare into each other's eyes, making plans and promises. Their optimism is contagious. They are the epitome of love.
Clementine "Tish" Rivers (Kiki Layne) and Alonzo "Fonny" Hunt (Stephan James) are longtime friends who fall in love. Their romance might first appear as immature since they seem so young — late teens and early twenties, respectively — but they are committed to one another. Together, they explore the depths of relationships, not only as young lovers, but as black people in a country that seems bent to deny them joy.
The film offers its audience so much. There is intimacy, not only between couples, but families as well. There is drama that is curated by a racist, corrupt officer. Beale Street's namesake is based in Memphis, Tennessee, the home of many black people who migrated to the north for some semblance of freedom. In New York, oppressors might not hide underneath white hoods, but rather in plain sight as employers, landlords, and law enforcement.
"Beale Street" has many layers that I am still unpacking weeks after first seeing it. The film is as much about black women as it is about romance and drama. The audience is made to witness the lengths black women go to protect their families.
A white police officer named Bell objects to Fonny confronting a white man who harassed Tish in their neighborhood grocery store. Officer Bell sets his sights on Fonny, but the couple has neighbors who refuse to let him detain the young man for no apparent reason other than his clear ill intentions. He later misuses his authority to set up Fonny for the rape of a Puerto Rican woman, who identifies the young man as the offender. Aside from the fact that he wouldn't do such a thing, it is geographically impossible for Fonny to have committed the assault. He's still convicted and sentenced.
Actress Regina King gives an incredible performance as Sharon Rivers, Tish's mother. Sharon wants nothing more than to protect her daughter. She wants the truth to be revealed and she travels great lengths to make it happen. Tish has Sharon's endurance as she works to provide for her child with Fonny, whom she continues to love and support through these trying times.
Although the story is set decades ago, it mirrors much of present day: a black family torn apart at the hands of unjust law enforcement. And much like today, it is black women who try to hold everything together.
"Beale Street" carefully tells the common narrative of false accusations without dehumanizing the woman who has experienced severe trauma. It focuses on the pain caused to a family that is already trying their hardest to stay happy and alive. There is no denying the victim suffered, but a different harm fell on Fonny and Tish, who were forced to grow up faster and under terrible circumstances.
It is safe to say that Academy Award-winner Barry Jenkins is a genius, as is the late James Baldwin who never failed to keep people thinking critically.
This is another film that should have reached the same success of "Moonlight," the 2017 Oscar winner for best motion picture. "Beale Street" was not considered for the same category this year, but for many people, it was certainly deserving of a nomination. Regardless of what the Academy believes, the film leaves a long-lasting impression.
Fortunately, "Beale Street" didn't go home empty-handed from the 91st Academy Awards. Regina King was awarded her first Oscar for Best Supporting Actress for her performance as Sharon. King and Oakland's Mahershala Ali ("Green Book") are the first two black performers both win supporting roles Oscars in the same night.