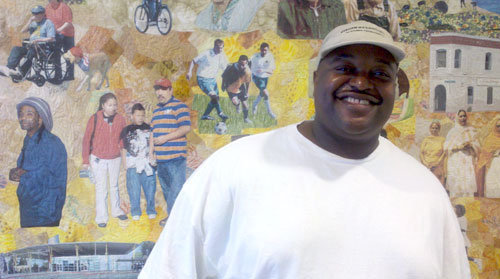 14 Feb

Khalid's Corner: Growing Up as a Richmond Kid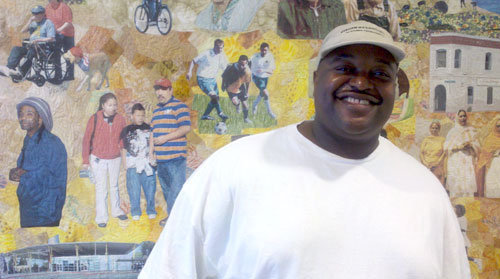 By Khalid Elahi
Richmond has been one of the best and worst things that ever happened to me.
Growing up, I can remember getting Moo's ice cream and then running like gazelles thru Nichol Park. Kennedy Manor was where I learned to play throw-up tackle, strike-out against the nursery center wall, and full-court basketball.
I would venture out to Easter Hill and knock on Ms. Crummie's door to see if Andre Bean or Derrick Clark was home, or stop by South 24th Street to see Dion Salaam, and then head straight to the Boys Club on South 20th to run some hoop with Hatchett, Eric Obee and many others.
Most of the time I would end up at Dion Salaam's house, where it was like a second home to me. His family was a Muslim family like mine. They owned a home on South 24th Street and a Muslim restaurant on 10th and Cutting.
Dion was the only boy in the house. For a 10-year-old boy, Dion was the best big brother I could have. His beautiful mother, Mary, was my daycare Mama when I was young, so whenever I would go over there, she would feed me.
Dion had a lot of freedom and he would take me through Richmond to explore. He taught me how to defend myself and hooked me up with one of my earliest jobs selling newspapers early in the morning before school on the corner of Cutting and Carlson. On summer days, we'd go fishing at Butlers Bay, now they call it Marina Bay. We wouldn't come home until we had a basket full of perch.
I would play Donkey Kong Jr. at the Blue house on Cutting Boulevard with Len Bone and Larry, and then to Azzy's house, which led to Lil Bo's grandmama's house on Virginia.
We would always end up at Johnny's Diner because Azzy's mama worked there. French roll with cheese all day. You could catch me in the Barrett's sometimes, because I had two aunties that lived there and that led me to Larry Dorton's house on Ninth Street.
It's funny how I met Larry considering the first day I did we had a fight. We were young, wrestling and doing karate on each other. He was the first kid that taught me a lesson about when you are in a scuffle. I remember pinning him down, and he told me that he couldn't breathe and he had asthma. The moment I let him up he said, "I lied" and started to scuffle with me again. My family was very close to his family, and they came down real hard on us for fighting. From that day on, he was like a brother to me, and I could count on him for anything.
If you wanted a pager, you went to a few spots. Mine came from P7, the arcade joint. Dorian and Derrick Jefferson introduced me to North Richmond. Gary Cooper and Bubba Godfrey are the reason why I started being a youth activist. I met a lot of good brothers out there, who I grew to love.
Richmond was my playground. On foot first, then on the bus, then driving my first car thru the town. I went to Portola Junior High and played for the Richmond Steelers and a Kennedy Eagles.
It should be no surprise that I love my city so much. I'm a Richmond kid.