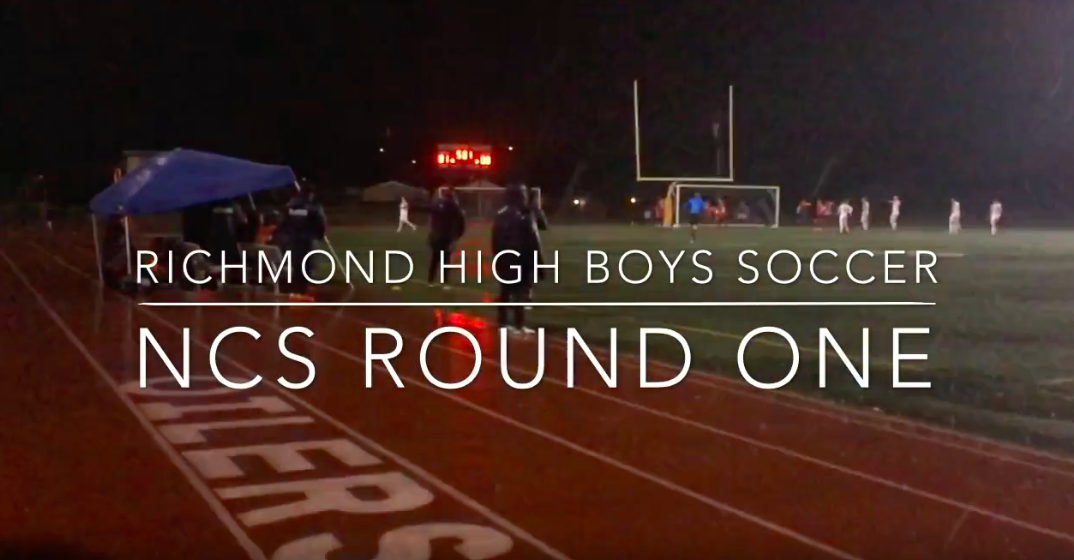 19 Feb

Richmond Rains Goals on Livermore, Advances to Second Round of NCS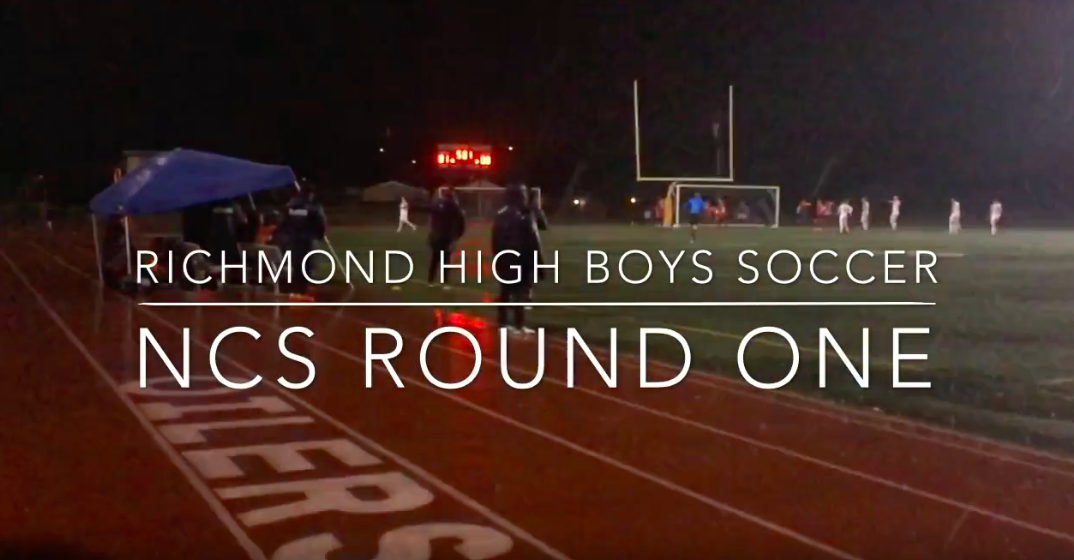 By Denis Perez-Bravo
Neither a rainstorm nor the Livermore High School Cowboys were able to stop the Richmond High School Oilers boys' soccer team from advancing from the North Coast Section round one playoff.
Despite a flooded pitch, the Oilers won 3-0 in front of a large home crowd on Feb. 13.
Around the 30-minute mark of the first half, with the score tied at 0-0, Richmond defender Saul Carapia knocked in a corner kick, which traveled on the ground.
A Livermore defender cleared the ball from the Cowboy goal box but ended up inadvertently passing it to Richmond midfielder Roberto Gonzalez who was waiting around the 30-yard line.
"When the ball was coming, I took my first touch and thought, 'I am going to put it in that corner.' And then, I just looked at the corner, and I put it in."
During corner kicks, Gonzalez tends to stand in the center of the outside of the goal box he said. "Yesterday we were practicing long shots a lot," he said. The first half ended 1-0. In the 19th minute of the second half, Gonzalez scored another goal from another cleared ball from another corner kick.
"After making that [first] goal, I thought I needed to put in another goal because one goal is too close to a tie game," he said. The Oilers scored their third goal in the 33rd minute of the second half.
Although Richmond was able to get three goals, the team's long and short passing was flawed, mostly due to the weather.
"If it is a rainy day like this, we try to get it out of our box, so we don't have to risk anything. The rain will take the ball and we can't play our game," said Richmond center back Manuel Navas. The Oilers all-senior defense is skilled enough to possess the ball in their half when they are home, he said.
The flooded field "threw us off, and we couldn't posses in our own back because of the puddles. So we had to change our game plan," Navas said. That meant clearing it from the sides, but "it wasn't a big factor because we got a clean sheet, and that is all that matters," he said.
The Oilers had no way of preparing to play in a storm, said Richmond goalkeeper Alejandro Rodriguez. "We had to learn how to play in the weather as the game progressed," he said.
What allowed the Richmond defense to keep strong despite an uncomfortable pitch was their uniform mindset in the back line, Rodriguez said.
"Whether it be clearing the ball or having good communication with one another, we have to be together because if one of us is loose, we are going to miss the ball and get scored on."
Richmond Rains Goals on Livermore, Advances to Second Round of NCS from Alive & Free on Vimeo.