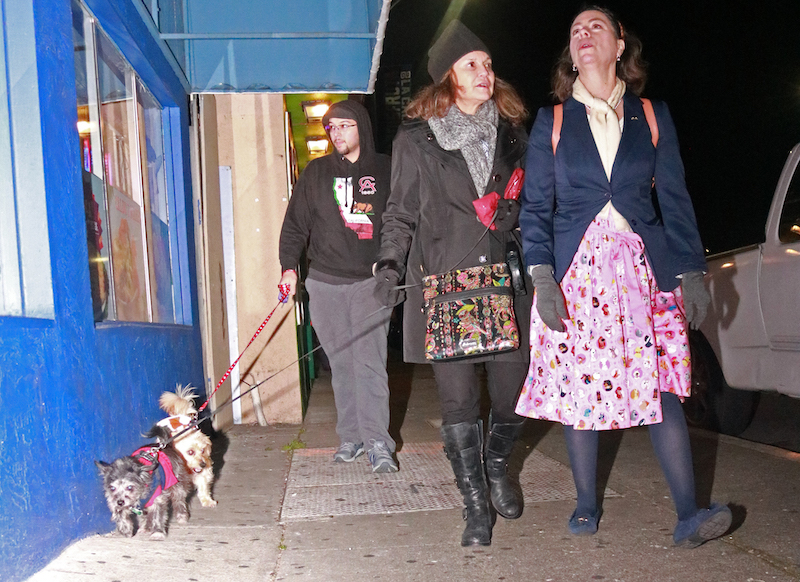 09 Mar

Taking Back 23rd Street, One Pup Crawl at a Time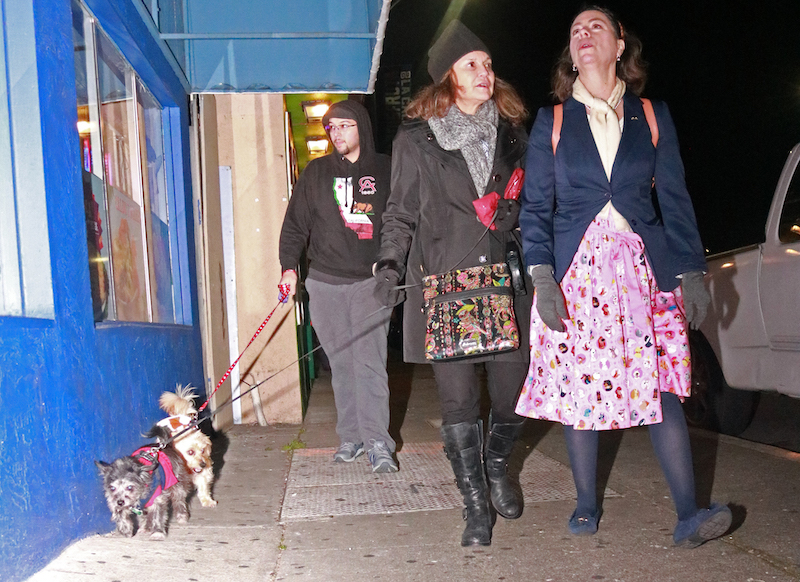 Richmond residents walk 23rd Street together with their dogs as part of efforts to improve the area.
By Denis Perez-Bravo
On 23rd Street in Richmond, you can get your fill of the best burritos in town or tires for your car. You can go to a hair salon and buy your groceries. But, it also has some activity that many people don't want going on there.
For local residents such as Benita Kapoor, 23rd Street is a big part of living in Richmond. She rides up and down it on her bicycle every day. It's a main street, and to her, it's more than a street.
"It is a community," she said.
Kapoor has been living in Richmond for 14 years, and over the last decade, she says she and other residents have become accustomed to car break-ins and other crimes that tend to happen when no one is looking.
So last year, Kapoor started walking her dog — a golden retriever named KK — with a group of people down 23rd Street. These regular outings are now known as the 23rd Street Pup Crawl.
The community dog-walking event is part of Calle 23, a community group of residents and business owners started by Darlene Rios Drapkin of Urban Transformation. Calle 23 — Spanish for 23rd Street — is working to make the main thoroughfare a cleaner and friendlier place to breed commerce, Drapkin said.
In addition to pup crawls nearly every month, the group has planned a mural painting, tree plantings and street cleaning events.
"We want to demystify the area and change perceptions," Drapkin said.
The pup crawls meet at a different place to eat on 23rd Street each time. On Feb. 24, Kapoor and KK walked with three other people and their dogs from El Tapatio to the corner of Maricopa Avenue and back.
 "We want to vary the restaurants," Drapkin said. "We want people to expose them to different places."  
The ultimate goal of the pup crawl is more than just sharing a meal and walking dogs, she said. It is to figure out solutions to deal with the human trafficking in the area, and Drapkin hopes the group's presence will send a message to would-be criminals in the area: There is a community that cares about 23rd Street.
Richmond police Lt. Matt Stonebraker says 23rd Street has historically been a hot spot for illegal sex work.
"We get complaints on a daily basis from business owners and citizens about prostitution," he said.
While Richmond police have a special unit dedicated to identifying pimps and prostitutes, Stonebreaker says solicitation continues to thrive.
Heightened patrols on 23rd Street have pushed the sex work back into the darker and less populated nearby streets. Still, police are asking residents to be vigilant in reporting crime.
"If you see prostitution activity, document the license plates [and] where it happened, and call it in," Stonebraker said.
The pup crawl promotes being a good witness as well.
Richmond Museum Association member Karen Buchanan said she will continue participating in the pup crawls so that people know that there is group making 23rd Street better.
"If we continue and promote it, we will find people to join that have a passion for the community," Buchanan said.