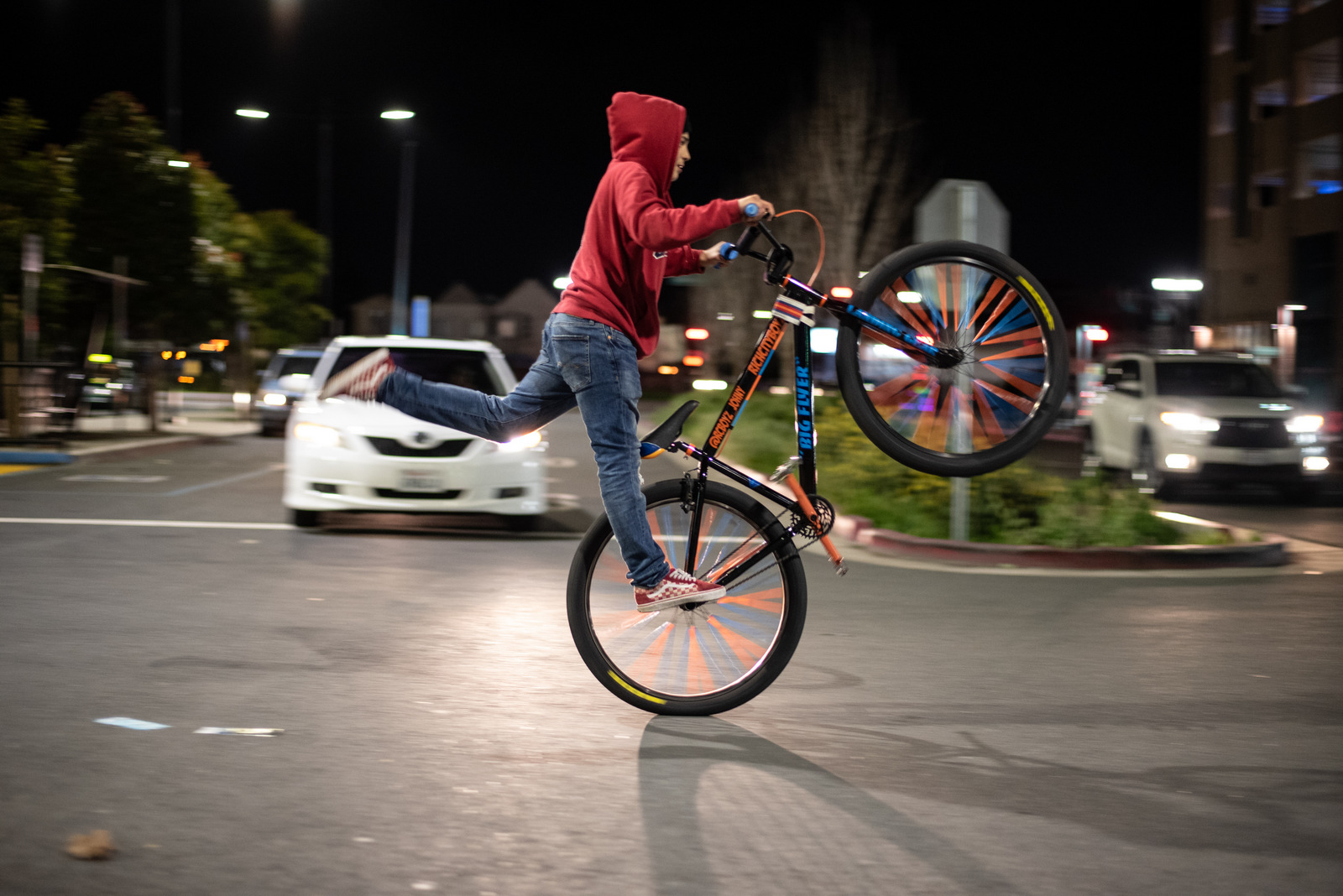 21 Mar

Out On the Town With the East Bay Bike Party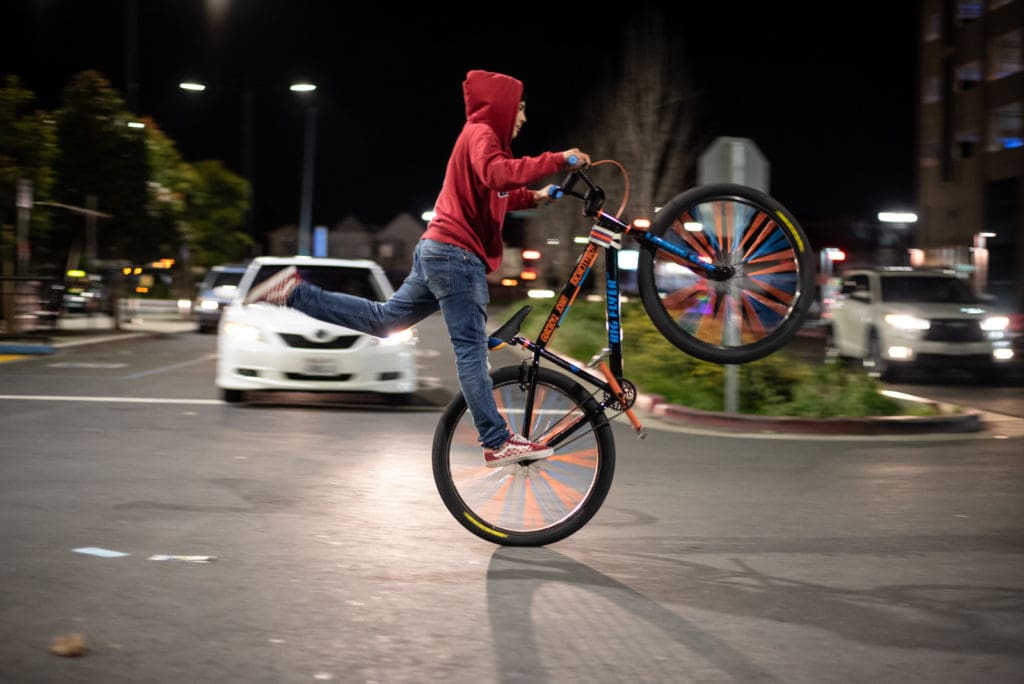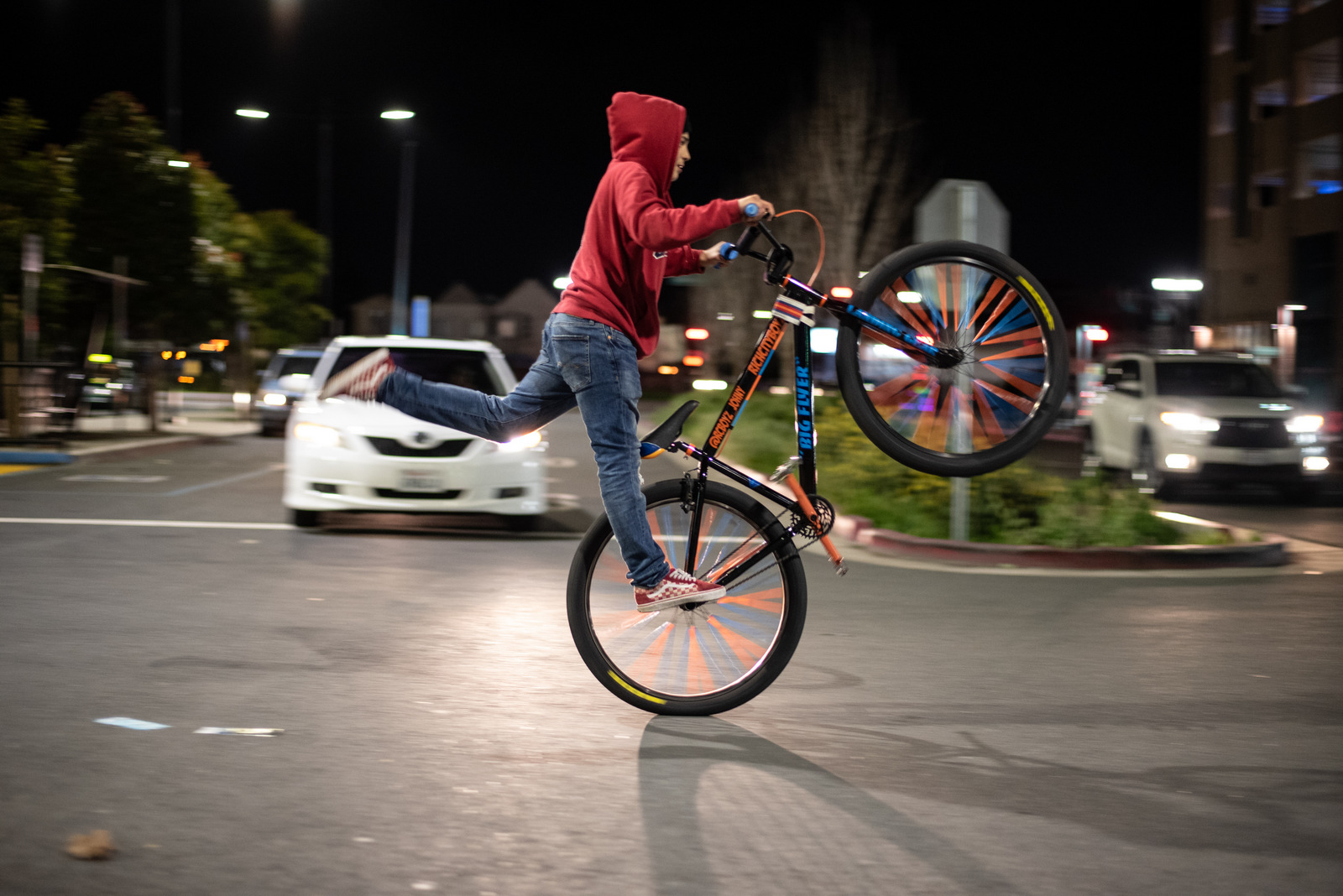 Photo Essay, David Meza
I rode in my first East Bay Bike Party in 2010. I was on a Schwinn Sidewinder from Wal-Mart that was falling apart. I was an inexperienced rider, and I didn't really know the Bay Area. None of that really mattered, though. The ride introduced me to a kind of freedom and power like I had never felt before.
Going to EBBP helped me to feel more prepared for things like the cold weather and getting to know different parts of the East Bay and riding longer distances.
Earlier this month, more than 200 cyclists of all ages rode together as the EBBP, which continues to be a way for cyclists of all skill levels and ages to come together one night each month.
This ride was different than all the others I've been on because it was in my community and I brought my son with me. His name is Genaro. He will be three in April. As soon as he started walking, I got him the smallest balance bike I could find. I would take him to the park and show him how to ride.
Just after dark, we met up with the rest of the EBBP at Richmond BART and headed towards our final destination, El Cerrito Del Norte BART, some 13 miles away.
I'm now on a Specialized Langster single-speed and Genaro rides beside me on his Woom 1 balance bike for as long as he can until we jumped into the bike trailer and waited for the next stop.
It was my first time riding with EBBP into San Pablo and through North Richmond. It's amazing to see people that wouldn't ever come to this area and feel safe riding at night. It was a diverse group with a vast age range, riding everything under the sun: BMX, scraper bikes, tandem bikes and hybrids.
Jonathan Chavira has been going to EBBP with a few of his friends for a year now. He says he likes being able to teach others some of his BMX skills and seeing East Bay communities come out to have fun.
"I loved riding in Richmond because its where I was raised, and I was happy to see people enjoy Richmond," he said.
When we got to Davis Park, we had some trouble with San Pablo police, who showed up in a big group to kick everyone out of the park, our first stop of the ride. They didn't seem to know about EBBP, and said they received noise complaints. They threatened to give us all tickets if we didn't leave the park immediately.
Oakland and Berkeley rides, however, are a different experience because the local police departments know about EBBP. They know we have a mini party in the park, clean up and leave.
SPPD didn't give us tickets and just let us leave when we told them we were biking into North Richmond. From there, we biked through to Miller Knox Park in Point Richmond and then on Cutting Boulevard all the way to El Cerrito BART.
It was a great cold night to have a party outdoors with both new and old friends. Hopefully, EBBP comes back to this side of Bay soon. We need to grow the reach of our community.