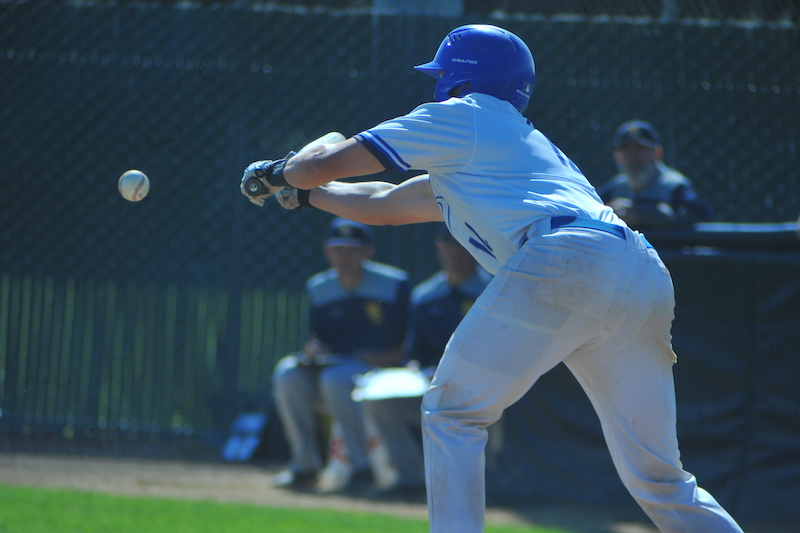 22 Apr

Comets Soar Over Eagles in 13-Innings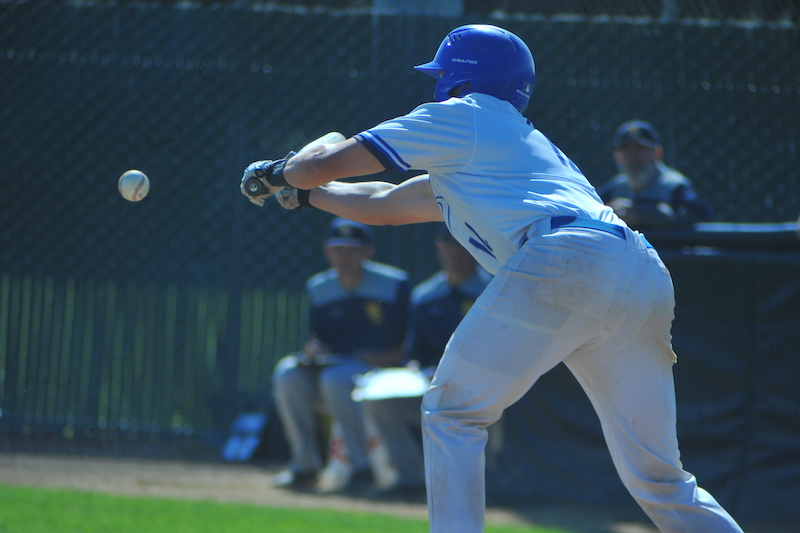 By Denis Perez-Bravo
Defensive errors in the final inning of regular play spurred a 13-inning contest during the Contra Costa College Comets 5-4 win against the Mendocino College Eagles. The April 19 game at Comet Baseball Field was the second of a three-game series between the two teams.
After playing three consecutive games since Wednesday, an extra-inning game against Mendocino (9-11 in conference play) tested the Comets focus and their ability to close out a game.
"Our main problem is staying focused for the nine innings," Comets catcher Rito Gomez said. "Playing thirteen was a challenge."
For this extra-innings game, which tested every player's endurance, mental toughness determined the Comets win, he said.
To win the game, the Comets (6-14 in conference play) employed a team strategy to score in the bottom of the 13th.
Gomez got on first base after being thrown four balls by the Eagle's pitcher. The next three Comets hitters — Josh Hamilton, Darius Foster and Mychael Jamison — all bunted, sacrificing their plays to help advance Gomez to home plate.  
"It (the lead) comes as fast as it goes," Brown said.
The Comets had to be in the right mindset to get and keep the lead, he said. For the first half of the game, Brown and his teammates played fundamental baseball.
"Crush the curve balls being pitched and stay within their mechanics to build on the offense as a team," Brown said.
But after leading for most of the game, the Comets gave up a run and had two defensive errors in the ninth inning. Mendocino's Malik Bond hit a deep fly ball to his right where Comet outfielder Josh Hamilton slipped and missed the opportunity to get an out.
Eagles base runner Karter Koch reached third and Bond made it to first.
After a defensive shuffle by the Comets, infielder Lucas Abbas moved from shortstop to pitcher and infielder Ike Brown moved from third base to shortstop.
Eagles infielder Joe Brazil hit Abass' pitch for a ground ball that got him on first, but the Comets were able to get Koch out at home base. With Bond on second, Eagles hitter Mikey Contreras hit a ground ball that the Comets turned into a double play, but that was after Bond had already scored the Eagle's fourth run to tie the game.
Despite the two runs, the Comets were able to hold down the Mendocino offense for the rest of the game.
"The team is young, they don't have the confidence of playing long games," CCC coach Brian Guinn said.  "[But] the offense has been getting better," he said.  
This win in their longest game of the season gives the Comets momentum going into a non-conference tournament next week, he said.
Guinn said that's something they'll need for the rest of the games this year and the next season, when most of the young players will return.