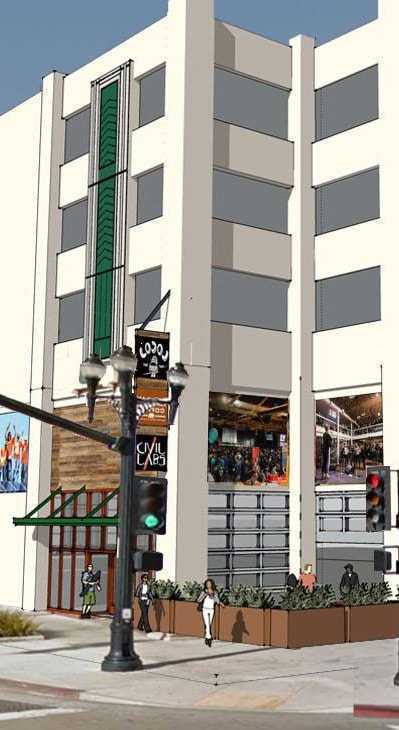 25 Apr

Main Street Builds Up New Business Hub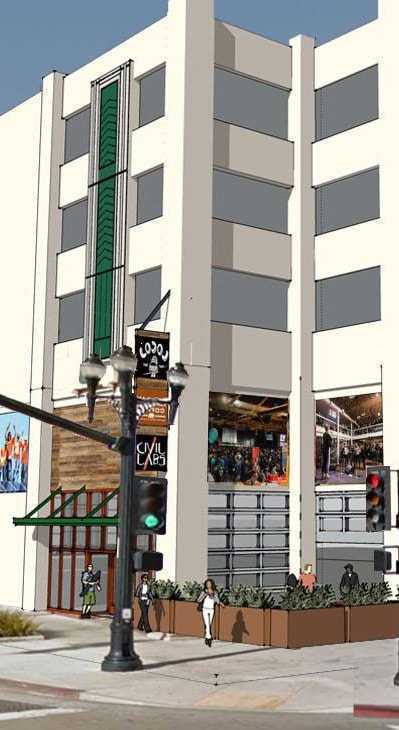 By Michael J. Fitzgerald
Two potentially transformative projects in downtown Richmond were the focus of a lecture and presentation given last week by Amanda Elliott, executive director of the Richmond Main Street Initiative.
In a lively hour-and-a-half session at the Richmond Public Library that included plenty of audience questions and commentary, Elliott outlined details about the soon-to-open, 10,000 square-foot Richmond Business Hub at the Richmond BART Station, as well as a separate proposed housing and retail development at 12th Street and MacDonald Avenue.
The business hub — called Co-Biz — will include 7,500 square feet of space for co-working and offices, Elliott said. Co-Biz CEO Wesley Alexander said the Co-Biz office space operation is expected to open later in the summer.
The rest of the newly developed project will be used by a coffee shop and two restaurants with a grand opening and a ribbon cutting scheduled for Tuesday, April 30.
After the BART parking garage was built, the street-level space was vacant without any improvements. "It was an empty shell," Elliott said. "Empty, empty, empty!"
But Elliott said the space interested Ernst Valery and his firm SAA/EVI, the developers of the proposed 12th and MacDonald project. They agreed to help develop the $2.5 million business hub and restaurant space.
"He and his firm were interested in some kind of gateway to his other project," Elliott said.
When it opens, the Co-Biz operation will make it possible for people to rent an office or get a daily or monthly pass to use the facility.
"There's also going to be business classes there, too," she said. "It's going to really engage the community."
Elliott also spoke enthusiastically about Valery's proposed housing and retail project at 12th and MacDonald. She said the developer has done similar projects in what she called "more challenging neighborhoods."
And Elliott assured the 30 people at the lecture that Valery is committed to developing the downtown area without displacing residents.
"We are really excited to be in partnership with him," she said.
The first phase of the rental housing project is planned to have 250 units with a total buildout of 400 to 500 units, 25 to 30 percent of which will include affordable housing with rents based on income.
"Our goal is inclusion," Valery said in an interview with Richmond Pulse. "We have taken the time to understand the community, and we don't want to concentrate poverty or wealth. We want to use this project to create more energy downtown, to leverage on what is already there. We simply want to make downtown Richmond a welcoming and inclusive space."
In addition, Valery plans to build 60,000 square feet of retail space with a heavy focus on food retail outlets.
"He is interested in a restaurant row," Elliott said.
As part of the restaurant row idea, the Co-Biz space will be used sometimes as a training program for people interested in the food industry.
The 12th and MacDonald project is still a work in progress with no firm date for groundbreaking or construction.
"But we really expect things to happen in the next year," Elliott said. "This will be transformative for downtown."
Elliott's lecture was part of the Sandi Genser-Maack Lecture Series sponsored by the Richmond Public Library Foundation. The next speaker in the series will be Richmond Mayor Tom Butt on Thursday, May 9 on "The City of Richmond's Challenges and Opportunities."