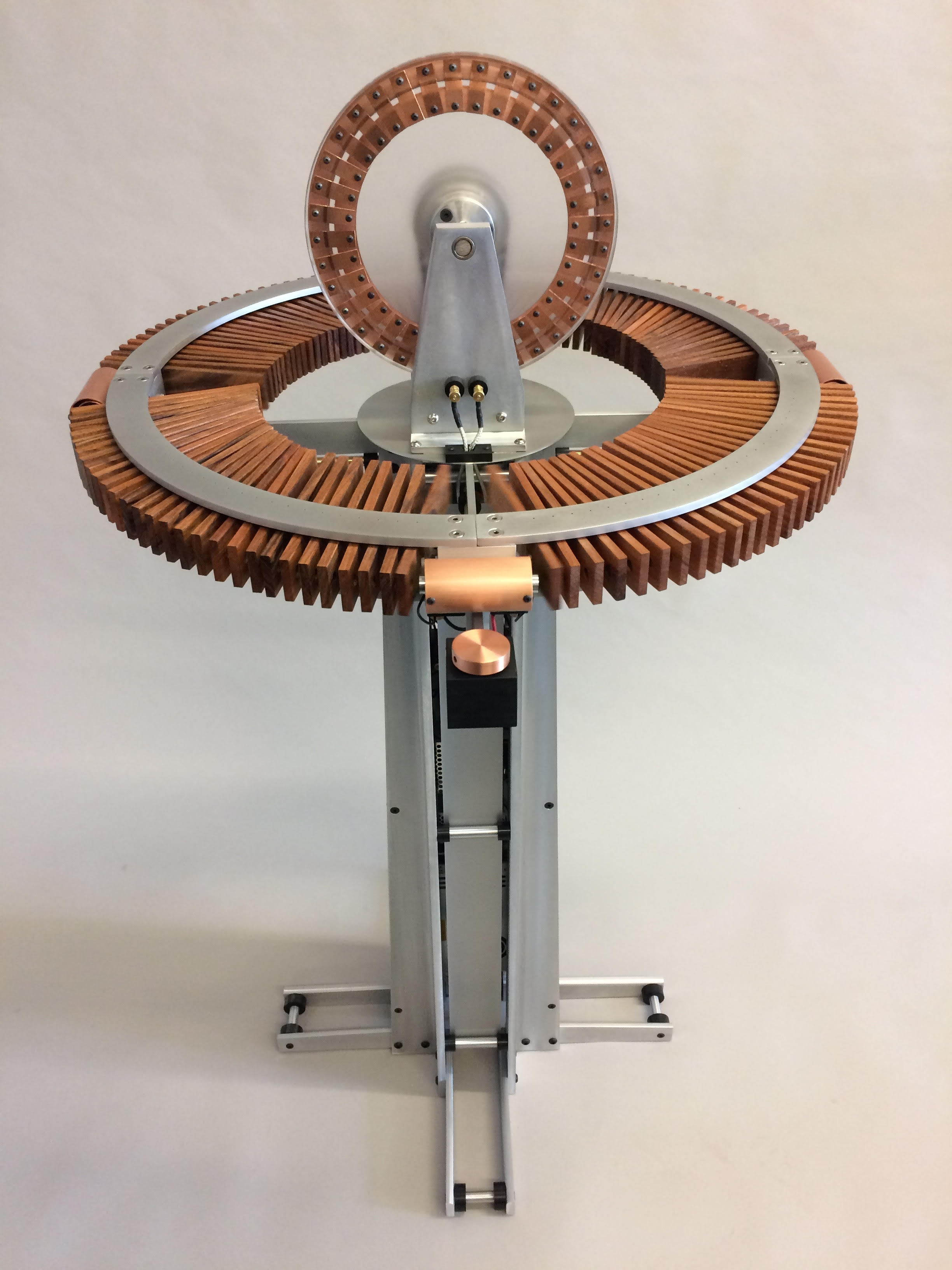 08 May

Exhibit Celebrates Experimentation and Sound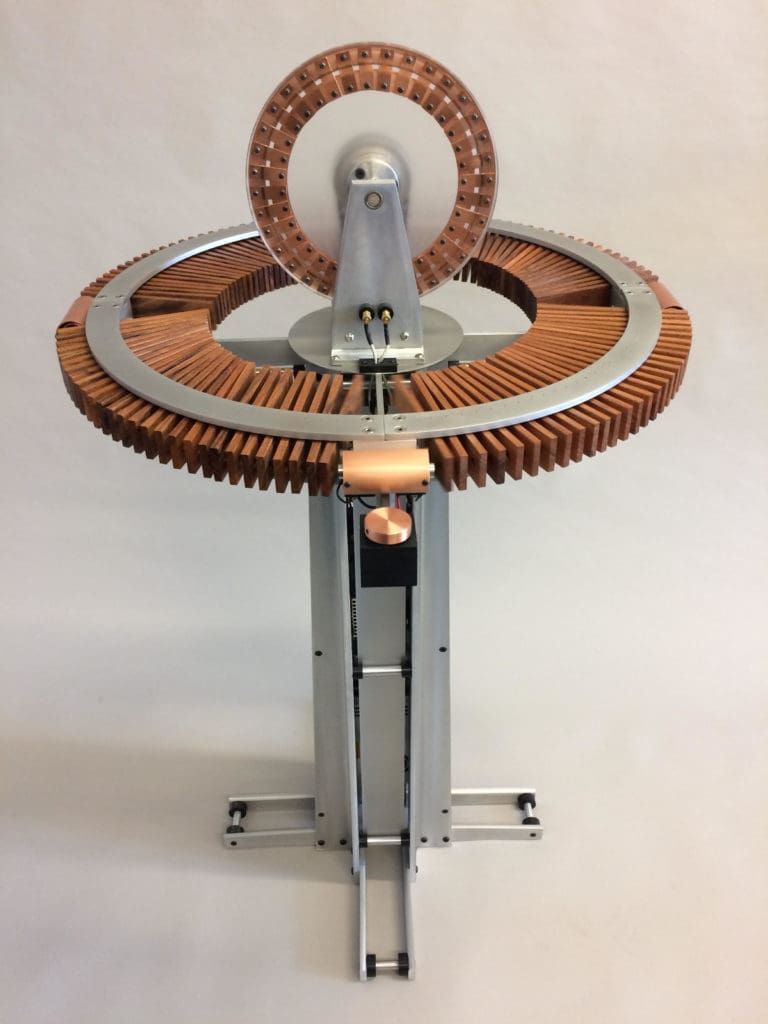 Above: "Coney Island" by Maker Oliver DiCicco. "Coney Island" is activated by magnetic fields — alternating between the North and South poles of the instrument. 
By Michael J. Fitzgerald
Bridge Storage and ArtSpace is opening its doors for an interactive indoor and outdoor exhibit that includes live performances by Bay Area instrument-makers and experimenters.
Spirit Invention III — a three-months-long interactive exhibit of unusual and eclectic musical instruments — will kick off with a free, open-to-the-public reception from 5 to 9 p.m. Friday, May 10 at 23 Maine Ave., Richmond.
Event organizers say the exhibition is designed to showcase the wide variety of musical instrument and design work being done all around the Bay Area, and give the public a chance to meet the instrument builders.
"All types of instrument are represented, from the simple, quick-to-make, to more sophisticated hand-crafted designs, new variations on folk instruments, recycled junk constructions, re-configured pianos, electro- acoustic sound sculptures and electronics," Iris AlRoy of Bridge ArtSpace said.
Organizers assure the opening event is kid-friendly, and there will be opportunities for attendees to have hands-on experience with some of the experimental instruments. There will also be food available to purchase.
From May 10 to July 31, the exhibit will be open from 9 a.m. to 5 p.m. Tours will be available Thursdays at noon after May 16.
After the opening reception, Bridge ArtSpace will host four nights of music that all run from 7 to 10 p.m. Refreshments will be available for purchase, too.
The events, musicians and filmmakers include:
Saturday, May 18
Euphotic (Cheryl Leonard, Bryan Day, Tom Djil), plus Peter Whitehead. Tickets ($10): euphotic-whitehead.eventbrite.com
Saturday, June 1
Contraption Quartet, plus Pet the Tiger. Tickets ($10): contraption-tiger.eventbrite.com
Saturday, June 14
Spirit of Invention Film Screening: 3 Shorts by Sung Kim, accompanied by a live, improvised score; Twelve Pianos, directed by Dean Mermell.
Tickets ($5): 12-pianos.eventbrite.com
Saturday, June 29
Pamela Z / Donald Swearingen Duo plus Mauro Fortissimo. Tickets ($10): pamela-z.eventbrite.com For more information: bridgestorage.com/soi/