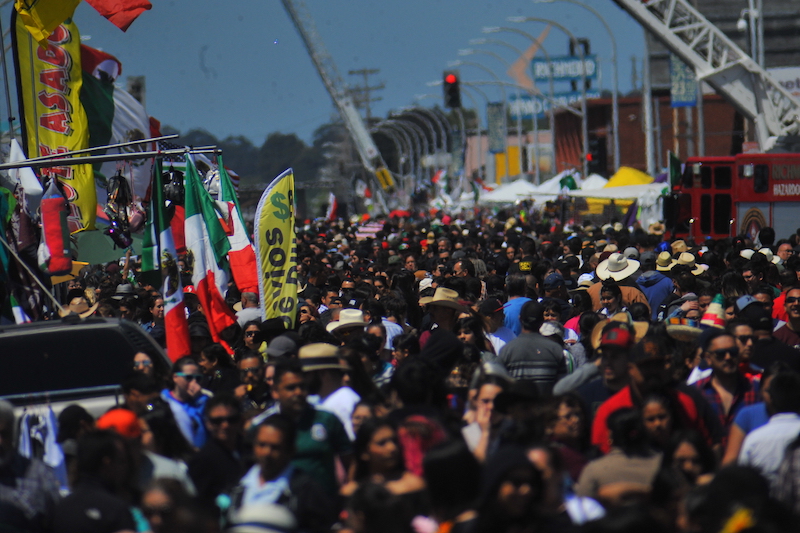 09 May

Cinco de Mayo in Richmond: A Celebration of Spirit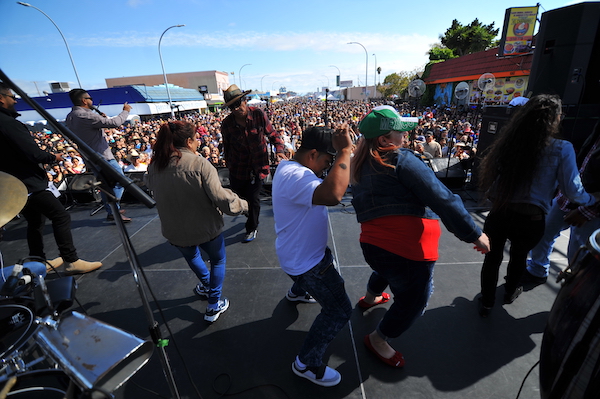 Photo Essay, Denis Perez-Bravo
Walking down Richmond's 23rd Street corridor during the 13th annual Cinco de Mayo festival, Berkeley City College business major Natalie Gomez wrapped herself in a flag that merged those of the United States and Mexico.
Gomez, one of tens of thousands in attendance, said the flag represented her heritage: she was born in the United States, but her roots are in Mexico. For Gomez, the 1862 Battle of Puebla, where the ill-equipped and outnumbered Mexican army of General Ignacio Zaragoza upset the French Empire, represents the spirit Mexican people have to fight for a better life.
"I am proud to be Mexican-American. It is the foundation of who I am," Gomez said, her parents and a sibling with her. "To be Mexican is to be hardworking and family-oriented."
Celebrating Cinco de Mayo, a U.S. holiday not observed by the Mexican government, Gomez says she honors her ancestors and parents' sacrifices so she could live in the United States.
"I was born here, but I am Mexican and no one can take that," she said.
Live music on three different stages invited couples, families and strangers to dance together throughout the day as dozens of food and drink stands, as well as local restaurants and food trucks, served up tacos, burritos, roasted chicken, BBQ ribs, and aguas frescas.
Other pieces to the celebration included community resource organizations, Mexican "Luchador" wrestling, restored classic cars, drummers, and Mexican cultural dancers.
Local rock band Best Mistake used the festival to accomplish one of their dreams: play a set on 23rd Street. After attending the event year after year and starting their band in 2015, rhythm guitarist Cesar Bruno said being a part of the festival was a blessing.
"We have been here since we were kids, and to perform for our community means a lot," he said.
With their album being released in March, Bruno said having so many people see them live and give them positive feedback paves a way for more exposure.
"People liked it and many people bought our shirts," he said.
Azteca America stage master of ceremonies Oscar Juarez said festivals like these are for the people and allow up-and-coming artists to have a platform to progress.
"This is how big talent is made," he said.
From 10 a.m. till late afternoon, the energy in 23rd street generated unity.
Cinco de Mayo revolves around Mexico, but Richmond's Latinx community celebrated its heritage in music, food and talent, Juarez said.
"It is through music (and food) we conserve our culture," he said.