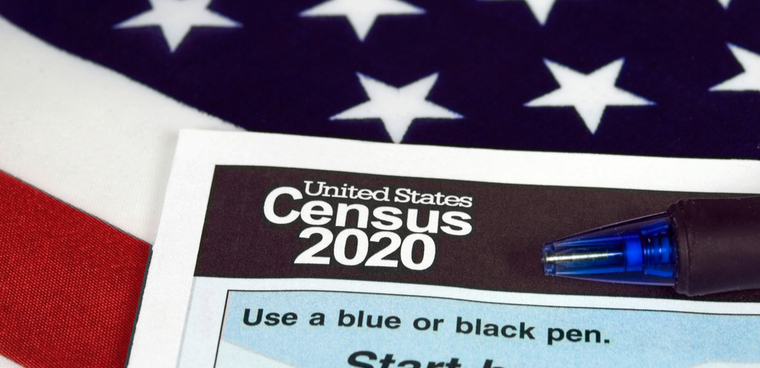 10 May

Fears and Doubts About 2020 Census? – Do It For The Kids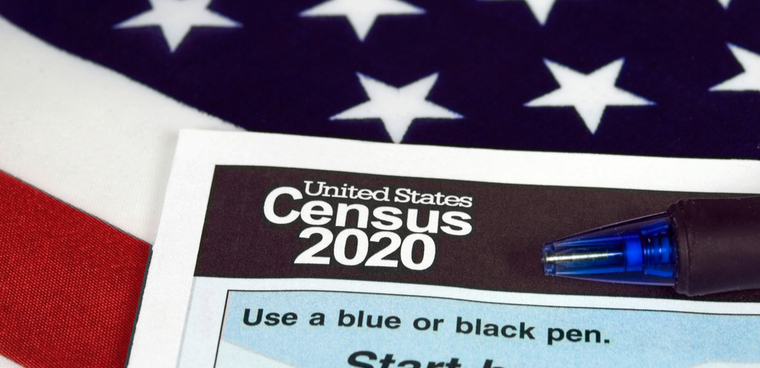 By Mark Hedin, Ethnic Media Services
California – with one out of eight of the nation's children – risks being seriously shortchanged for another decade if its youngest children are undercounted in the 2020 Census.
Kids under 5, more than any other age or ethnic group, were left out of the last census, according to the Census Bureau. Of the approximately 20 million kids of that age in the U.S. in 2010, 2.2 million were missed. The Census Bureau estimates that 1.2 million of them were counted twice, so it officially put the tally of those overlooked youngsters at 1 million, or 5 percent of that population.
This undercounted cohort is most vulnerable because census data help decide how much to spend on programs that affect children for the following decade, according to William O'Hare, a nationally recognized expert who runs O'Hare Data and Demographic Services in Virginia.
"The census is more important for young children than it is for other groups in terms of spending, but they're counted the least accurately," O'Hare says.
Of those overlooked kids, 36% were Latino, according to Arturo Vargas, CEO of the National Association of Latino Elected Officials' Education Fund. One-third of them lived in California, where the population is 39.4% Hispanic, and most live in Los Angeles, San Diego, Orange, San Bernardino and Riverside counties.
An additional 25% of the uncounted kids were African American, says O'Hare. The U.S. population is 17.8% Hispanic and 12.7% African American.
Statistics on the remaining 40% of the undercounted children are not available, O'Hare says.
CHALLENGES TO ACCURACY
Typically, O'Hare says, children in middle class and more affluent families get overcounted – as when custody for a child is shared, or the child lives with more than one adult. Children in less affluent families and ethnic communities are more likely to be undercounted, O'Hare notes.
Half of the overlooked kids in California live in households with at least one immigrant, says Mayra Alvarez of Children's Partnership, an advocacy group based in Los Angeles.
Language barriers and complex living situations such as multiple generations under one roof or kids living with people other than their parents add to the undercount. So, too, does the fact that most people don't know that the census' mission is to count every person in every household.
Cindy Quezada, a researcher with the Central Valley Immigrant Coalition in Fresno, recalls asking a woman in a laundromat with her two kids how many people live in her household.
"'Two,' she responded. 'What about the kids with you?'" Quezada asked. "'Oh, I didn't know you wanted to include them.'"
Foster care institutions tend to lead to undercounts, too, Alvarez says, and California leads the nation in this category.
Renters respond less frequently than homeowners. People living in multi-unit properties respond even less often, and those who change addresses or otherwise live in unstable circumstances also get missed.
When there is no response to a census questionnaire, the Census Bureau makes follow-up attempts, although the success rate for these "nonresponse followup" operations is poor. Still, if there's a response of any sort, data-gathering ends there, limiting the possibility of correcting mistakes or misunderstandings that produced incomplete responses.
Beyond these issues with the 2010 Census, the 2020 count carries an additional concern if the Commerce Department's proposed inclusion of a question about citizenship is added to the questionnaire.
WIDE-RANGING IMPLICATIONS
The effects of census data are wide-ranging, including the number of representatives a state gets in Congress and how many electoral college votes it has in presidential elections. The numbers drive hundreds of billions of dollars in federal spending on transit and highway planning and construction, Section 8 housing, vouchers, water and waste disposal projects, and much more.
In its 2018 "Kids Count" data book, the Annie E. Casey Foundation listed 10 federal programs that together in 2015 spent $160 billion for kids: Medicaid, SNAP, school lunch, special education, health insurance, Head Start, foster care, child care, WIC and Title 1 educational grants. Funding for these programs is allocated based on census data, and these 10 kid-focused programs all rank among the 16 biggest federal programs where census data drives the funding.
California ranks 36th nationally in estimates of children's well-being, Mayra Alvarez of Children's Partnership points out, citing "Kids Count."
"If we get less funding, we're going to drop," she says. "We have to consider how critical these funds are and not risk losing a dollar of funding for our kids.
"If we want to prioritize kids in order to strengthen our future as a country, we have to make sure every kid is counted. It's critical for California."
Because census data about the youngest people also give a preview of the makeup of society's future population, states, local governments, businesses and nonprofits draw heavily on the data to establish investment priorities and plan programs.
Jill Bourne, city librarian of the San Jose (Calif.) Public Library, says it is "heavily reliant" on census data, just as it is in Seattle and San Francisco, where she also worked.
"It has a significant impact on how we allocate our resources," she says. "We need to collect the material in languages and at appropriate reading levels for our community to access. It can tell us where there are pockets of community that we're not seeing in the libraries that we need to work on."
GETTING IT RIGHT
Getting an accurate count in 2020 has special challenges.
The Commerce Department's proposal to add a question about every resident's citizenship status to the 2020 Census has deepened fear in immigrant communities about being counted, experts and advocates claim.
According to Partnership for America's Children in Washington D.C., 95% of uncounted kids are U.S. citizens, but fear and mistrust of government – on the upswing in the current political climate of increased deportations, ICE raids and "border wall" bargaining – will affect their parents' willingness to respond to the census questionnaire.
Furthermore, for the first time, the government has made online surveys its primary method of collecting data.
That alone will make participation easier for some people and harder for others. And funding cutbacks have hampered preparations.
"The Census Bureau is going into 2020 not prepared," NALEO's Vargas says. "Candidly, Congress bears some of the responsibility for not having fully funded the Census Bureau's appropriation requests for the last four years."
CALIFORNIA IS LEADING THE WAY
California is leading the nation in trying to achieve accuracy in 2020. It filed a suit against the citizenship question proposal on the day the Commerce Department announced it. The state also has dedicated funding to getting out the word about the importance of everyone filling out a census questionnaire completely, either online, through the mail, on the phone or in person to census staff who will visit households that haven't responded.
Every dollar denied California by an undercount matters, advocates say.
"Already, we can't accommodate the number of people needing assistance," says Lynn Kersey, executive director of Maternal and Child Health Access for low-income families in Los Angeles. "Community clinics and housing groups and others would say the same, I'm sure."
Adds Alvarez, "If people are reluctant for many reasons to fill out the census, I say, 'Do it for the kids.'"