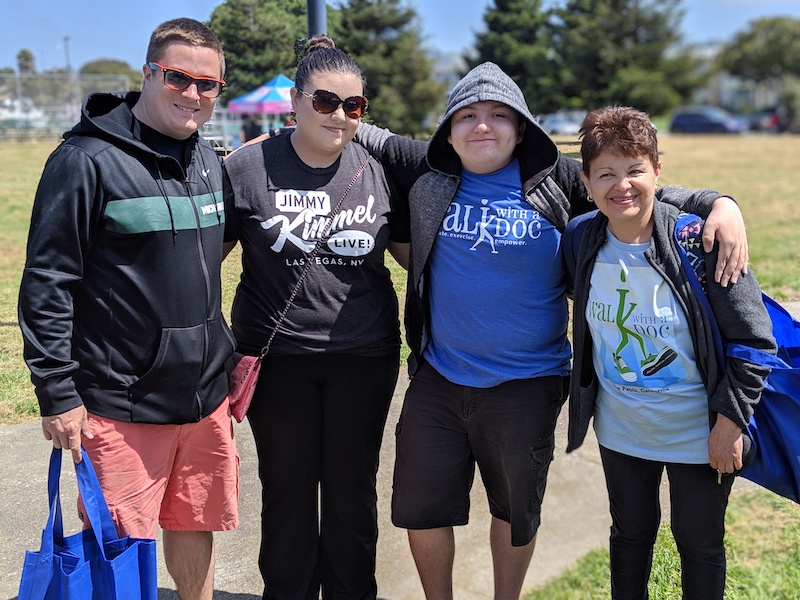 11 May

Doctor's Orders: Richmond Prescribed a Day in the Park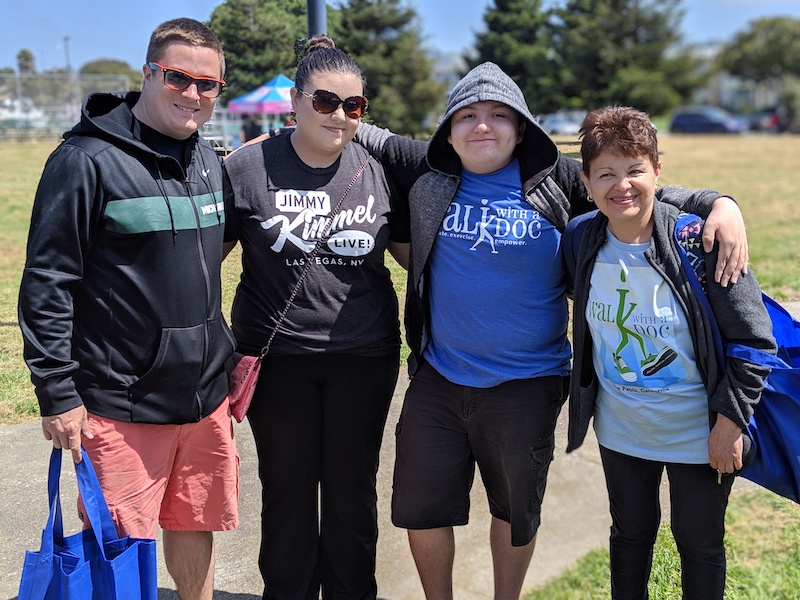 Above: Keith Wiley, wife Aimee Wiley, Aimee's brother Alex Ballor, 15, and Aimee and Alex's mother Erminia Ballor, all Richmond residents.
By Ilana Sawyer
Paris Jones lives down the street from the green space and smooth asphalt sidewalks of John F. Kennedy Park at Cutting Boulevard and South 41st Street. He was at the park on April 27 for "Park RxDay," Richmond's part of a nationwide series of events organized by the National Park Service that "prescribes" a day in the park so residents can benefit physically and mentally from being outdoors.
"We need more of them," Jones said, gesturing at his two sons — Israel, 6, and Alijah, 4, —  playing soccer inside a blow-up soccer arena. "They don't get the opportunity to play like this."
Dr. Alan Siegel, chair of the Art of Health and Healing program at the West County Health Center, said a day in the park is about more than being physically active.
"I think being in the parks is a very special experience," he said. "There is something about being in nature that is really healing."
Consider a day in the park as doctor's orders.
The goal of the day was to show people how to play in the park and to demonstrate all of the activities that they can do in the public space. Tiffany Bell — who promotes fitness and physical activity with the Community Wellness Prevention Program (CWPP) of Contra Costa County — believes that access to both healthcare and parks have problems with segregation.
"That's why it's so important for us, as an organization, to go to these different parks and try to activate them," Bell said, adding that parks in particular are an important health resource because each one is "an open space and it gives you a place to calm yourself."
Lamaria Aldridge, 18 — who lives nearby and came to the park with her two sisters and their cousin — knows how important access to parks is for kids. She nodded at her young family members who were playing nearby. "Every day, they gotta go outside and get rid of some of that energy," she said.
But access to parks is often an issue. Alex Ballor, 15, almost didn't make it to Park Rx with some of his family because there wasn't going to be adequate bus service from their house to the park.
"Luckily, my sister showed up," he said, adding that he wishes Richmond had more events that people can get to on foot or by public transportation.
Napoleon Dargan — a psychologist who works with Siegel in the Art of Health & Healing program — believes that events like Park Rx Day are especially important because they can help people of certain demographics to learn to be candid with health care providers. He says that too often, people of color or those with low incomes don't "have the lingo" to talk about their physical and mental health.
"When you're not feeling good, there ain't nothing so powerful as your community lifting you up," Dargan said to the kids and adults gathered at his art therapy table at the event, where they made art and learned how to use their creativity as treatment for chronic pain.
"One of the key components is just giving people access, to be able to ask questions while engaging in something that doesn't feel very sterile and like: 'Oh my god. That's a doctor in a white coat and let me just sit here and just act like everything is Gucci,'" he said.
Siegel said that the effort is not just about monthly programs, but also about figuring out how to make accessing health and wellness easier everyday. "People are really hand-to-mouth, and we try to figure out how to break down barriers," he said.
Part of the prescribed solution is just getting people out of bed and walking around their block. And that, Bell said, takes encouragement and knowledge, especially if someone is feeling depressed or has depression.
"If you're depressed, you're not going to get up and move, so if the right person isn't encouraging you at the right time with the right type of services for you, then it makes it a lot harder," she said.
To keep in the spirit of paying it forward, Bell said that the local task force responsible for events like Park Rx Day is using Harriet Tubman as a model.
"We know how Harriet Tubman always went back to get more people," she said. "Some people don't know that they're the slave of being unhealthy."
Something as simple as going to the park to take care of themselves can give people freedom. And, like the Underground Railroad, those who are already feeling free are doubling back to help others along.
Bell laughed lightly. "That's right: it's like the Underground Railroad, but it's not underground. It will be televised."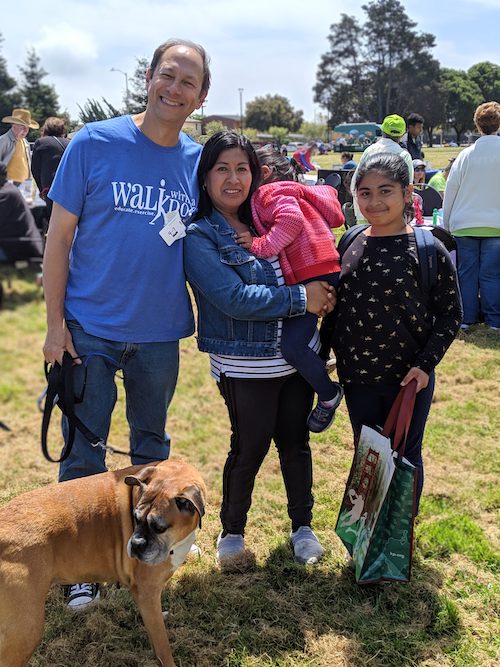 Above: Dr. Alan Siegel of the West County Health Center and his patients who participate in the "We Can" program at the clinic: Maria Ramirez, daughter Andueza Ramirez, 5, daughter Diana Ramirez, 8.