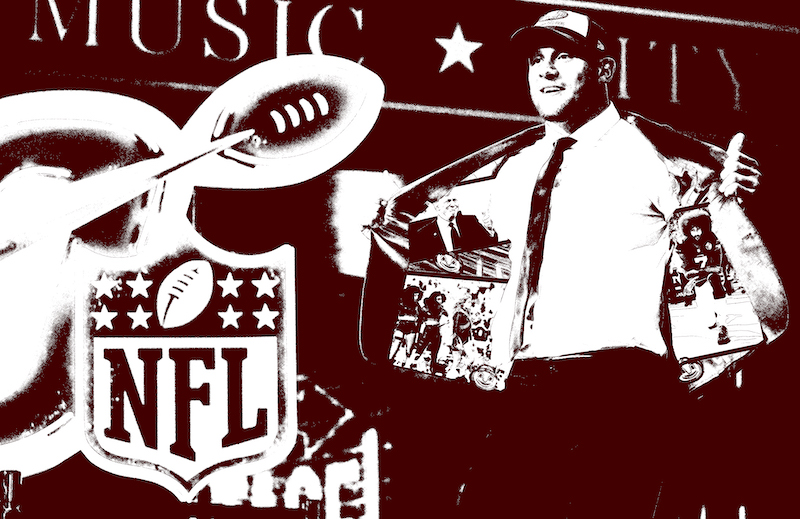 20 May

Two 49ers Jerseys, Two Vastly Different Ideals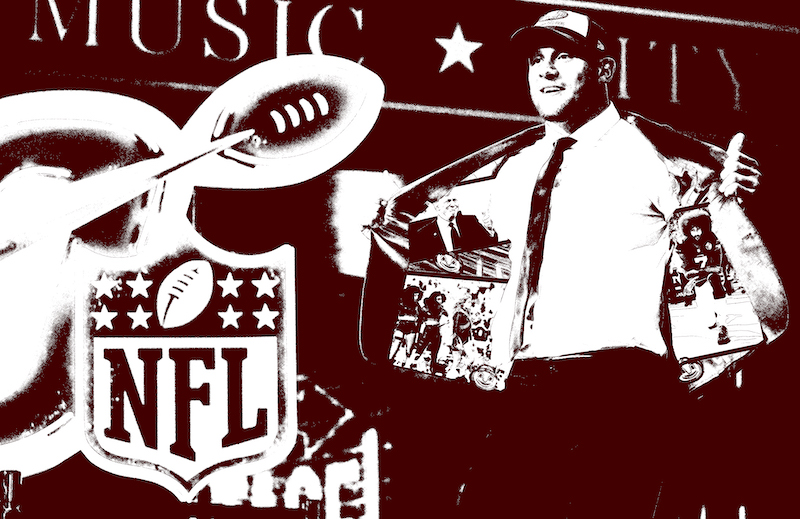 Commentary, Denis Perez-Bravo
Professional football player Nick Bosa was showered with praise after the San Francisco 49ers picked him second overall in the 2019 NFL draft, even receiving public recognition from President Donald Trump.
His drafting by a team in an allegedly ultra-progressive city like San Francisco shows that a defensive end like Bosa — who is white and has a conservative political affiliation — gets a pass on his personal politics because the consequences are different for white and black players in the NFL. The conversation around Bosa centered on his talent in the field and the ups and downs of his technique, not his controversial statements.   
Bosa has the potential to become a popular face for the 49ers franchise because of his abilities on the field. While someone like former 49ers quarterback Colin Kaepernick — who famously kneeled during the National Anthem to protest police violence and racial oppression in this country — was ridiculed, harassed and eventually kicked of the league.
Ironically, Bosa's viewpoints and political affiliations were not taken into account by the 49ers franchise, while Kaepernick's stances caused friction within the team and anger throughout the country.
Before the draft, the now-21-year-old Bosa agreed to clean out his social media accounts of any controversial content, like calling Kaepernick a "clown" in 2016. That same year, Bosa's Instagram account showed his strong dislike of Beyoncé's halftime show because she dressed up as a member of the Black Panther Party. During that performance, Beyoncé raised her fist in solidarity with black people and made a political statement, much like Kaepernick did when he began taking a knee during the National Anthem.
Bosa's social media history shows he followed and liked posts for years from multiple right-wing provocateur accounts that troll and harass people of color consistently. Bosa gave voice to people like Tomi Lahren by retweeting her in 2017 when she called Kaepernick perfect leftist idol who loves socialism, hates police, hates the U.S.A and is unemployed. Bosa also showed support by liking and spreading posts by Charlie Kirk, who is reported by the Southern Poverty Law Center's Hatewatch as anti-immigrant and anti-Muslim. To give these voices attention shows acceptance of such behavior, which shows that Bosa's white privilege allows him to blindly ignore the oppression most of his fellow NFL players and their families go through.
In a conference call with reporters after being drafted, Bosa said he loved the Bay Area and was excited to play here.
"I was a little insensitive in some of the things I said, so I've learned a lot in the past few months, and I'm just ready to move forward from that, put it in the past, and bring the faithful some wins," he said.
It's easier to promote someone like Bosa in the NFL because it ensures there are white people in sports who will not participate in anti-racist political movements. Instead, the ideologies and politics of a "younger" Bosa reflect the views of other white people like Trump, NFL franchise owners and head coaches.
According to a report by The Institute of Diversity and Ethics in Sports (TIDE) in 2016, 70 percent of NFL players were African-American, and 27 percent were white. And although the majority of the actual body-crushing work of the NFL industry in 2016 was being done by black people, 73 percent of office management, 81 percent of head coaches, 97 percent of CEO/Presidents, 81 percent of general managers, 89 percent of vice presidents, 78 percent of senior administrators and 69 percent of officials were white.
These statistics have not changed much since 2016, the same time Bosa voiced opposition to several high-profile black figures.  
After Bosa was drafted, Trump tweeted a congratulatory message to him, telling him to keep true to himself and not let San Francisco change him.
Earning praise from Trump typically means you have aligned yourself with right-wing beliefs that have historically attempted to silence people of color who use non-violent statements to fight for their civil rights.
And while most fans would prefer to keep politics out of sports, the reality is that fans aggrandize the players on their teams. And the teams' star players are put on pedestals and can become opinion leaders.
Kaepernick used his platform as a black leader and was shut out of the league. Even today, his jersey remains a symbol for more than just his athletic ability or taking a knee, simply because of what it means to fans.
Sporting Bosa's jersey supports the notion that it's okay for white people to feel superior to people of color, as long as they don't say it out loud.