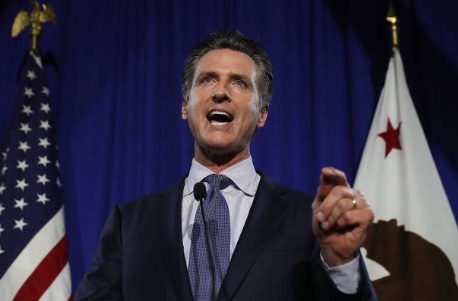 08 Jul

CROWN Act Bans Discrimination of Natural Hair
RP Staff Report
Gov. Gavin Newsom signed a bill ending discrimination based on natural hair and unfair grooming policies in California into law July 3.
The Creating a Respectful and Open Workplace for Natural hair (CROWN) Act, as described by its author, state Sen. Holly Mitchell (D-Los Angeles), "protects the right of Black Californians to choose to wear their hair in its natural form, without pressure to conform to Eurocentric norms."
"The CROWN Act is about inclusion, pride, and choice," Mitchell said in a press release. "I am so excited to see the culture change that will ensue from the law."
The new law amends the Fair Employment and Housing Act and the Education Code to prohibit employers and schools from enforcing supposedly "race neutral" grooming policies that disproportionately impact persons of color.
Employers will still be able to make and enforce certain policies, so long as they are valid and non-discriminatory, and have no disparate impact. Employers can still require employees to secure their hair for safety or hygienic reasons, such as in the medical or food-service fields.
California is first state in the nation to protect employees from racial discrimination based on hairstyle. Similar legislation has been proposed in New York and New Jersey. New York City banned hair discrimination in February.
"In California, we celebrate the contributions of everyone — no matter where they are from, who they love, what language they speak, and, thanks to Senator Mitchell, no matter how they wear their hair," Newsom said.
To read the full text of the bill, visit leginfo.legislature.ca.gov.