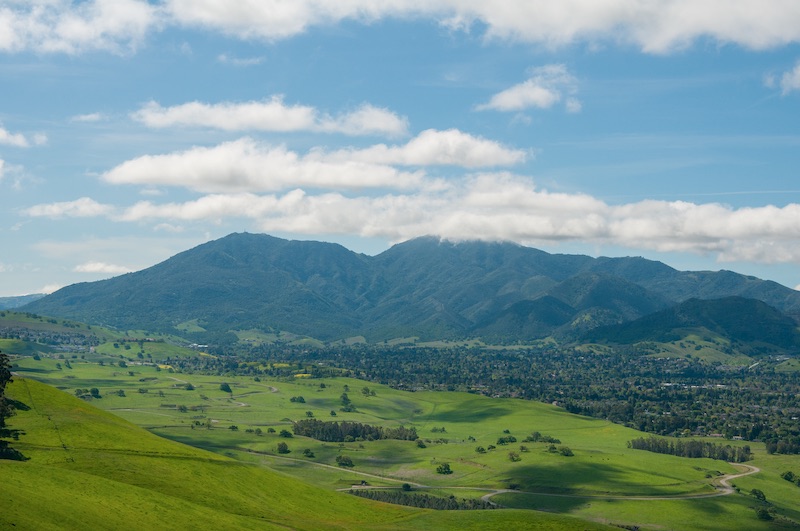 17 Jul

Naval Weapons Station to Become Regional Park
By Michael J. Fitzgerald  | Photo credit: CNWS_Stephen Joseph
The Concord Naval Weapons Station officially joined the East Bay Regional Park District July 13 in a ceremony at the former naval facility.
"This is a proud moment for the Park District," EBRPD board member Beverly Lane said. "It shows the great power of persistence and working together with the community."
At the ceremony, the district accepted a total of 2,216 acres of land from the U.S. Navy that will eventually become a regional park. An additional 327 acres will be transferred to the park district in the future.
The conveyance ceremony and celebration included a panel discussion, presentations and tours of the property.
"This is a great day for the park district and East Bay residents," East Bay Regional Park District General Manager Robert Doyle said. "The public will have access to great future park amenities, including a visitor center, staging areas, access points and miles of recreational trails for hiking, biking and nature viewing."
Doyle said development will take several years and a significant amount of money.
"There is no timetable on development," he said. "With this new land, we will have a regional park that is larger than Tilden Park that is protected for future generations forever."
The event also commemorated the 75th anniversary of the Port Chicago Explosion that killed 320 sailors and civilians, injuring 390 others on July 17, 1944. Most of the dead and injured were enlisted African-American sailors.
The explosion happened as munitions were being loaded on a cargo vessel bound for the Pacific Theater of Naval operations. Just a month later, hundreds of servicemen refused to load munitions, protesting unsafe conditions. The protest was later called the Port Chicago Mutiny. Fifty men were arrested, convicted of mutiny and sentenced to 15-year prison terms. But by early 1946, the men were released just as the Navy began to initiate desegregation of its forces.
This June, a resolution sponsored by East Bay U.S. Rep. Mark DeSaulnier officially exonerated the 50 men court-martialed by the Navy.