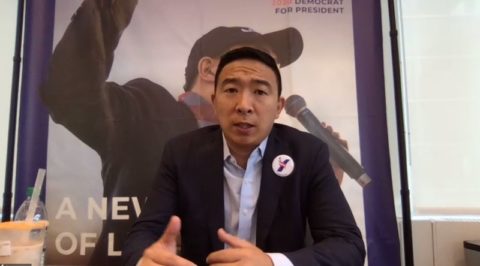 01 Aug

Andrew Yang: 'Technology and Automation Are the Problem'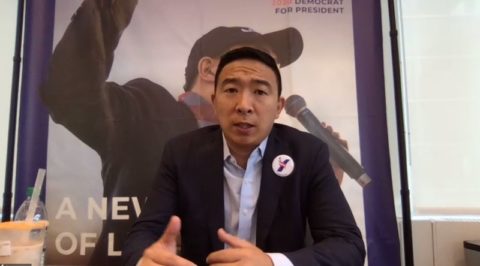 Andrew Yang is reportedly the first Asian American to run for president of the United States.
By Michael J. Fitzgerald
Democratic presidential candidate Andrew Yang said technology is not getting enough attention as Americans are seeking to blame something for their employment problems.
"I'm running as an action president," Yang told a group of journalists in a nationwide teleconference Tuesday. "Technology and automation are the problem, not immigrants."
Although the Trump administration continues to use immigration as a key dividing point, Yang said he strongly believes immigrants make the nation more "dynamic."
"We should staple a green card to the diploma of any international student graduating from a U.S. university," he said. "Why should we invest so much in them and then just let them go?"
The teleconference was part of a series of conversations with presidential candidates coordinated by Ethnic Media Services and India Currents.
Yang is founder of Venture for America, an organization that helps entrepreneurs create jobs in major cities across the nation, including Detroit, Pittsburgh and Cleveland.
He said that as automation continues to destroy jobs, entire regions of the U.S. are being left behind and simply trying to retrain workers isn't enough.
Yang claims that many retraining programs only have a 10 to 15 percent success rate, indicating that new jobs and new approaches to employment are needed.
Yang is the first Asian American to run for the White House, a move he hopes might inspire normally culturally reticent Asian Americans to seek public office.
His platform includes job creation, ending the nation's cycle of war and perpetual conflict and promoting something he calls the "Freedom Dividend," his concept for a universal basic income.
Under his plan, all citizens over the age of 18 would receive $1,000 per month allotment from the government, without having to pass any means test or fulfill some work requirement.
He said a version of this is already at work in Alaska, where citizens were asked years ago whether tax money collected from oil production be kept entirely by the state government to use for various programs or given directly to citizens.
"The people said 'us,'" Yang said.
In 2018, Alaska residents received a one-time payment of $1,600.
Yang claimed that some recent polls indicate he is running "7th or 8th" in the Democratic field. He called it a remarkable showing considering he has never held, or run for, any public office.
"This was fun," he said at the conclusion of the teleconference. "Maybe we will do this again. From the White House."
Yang's campaign site is Yang2020.com.