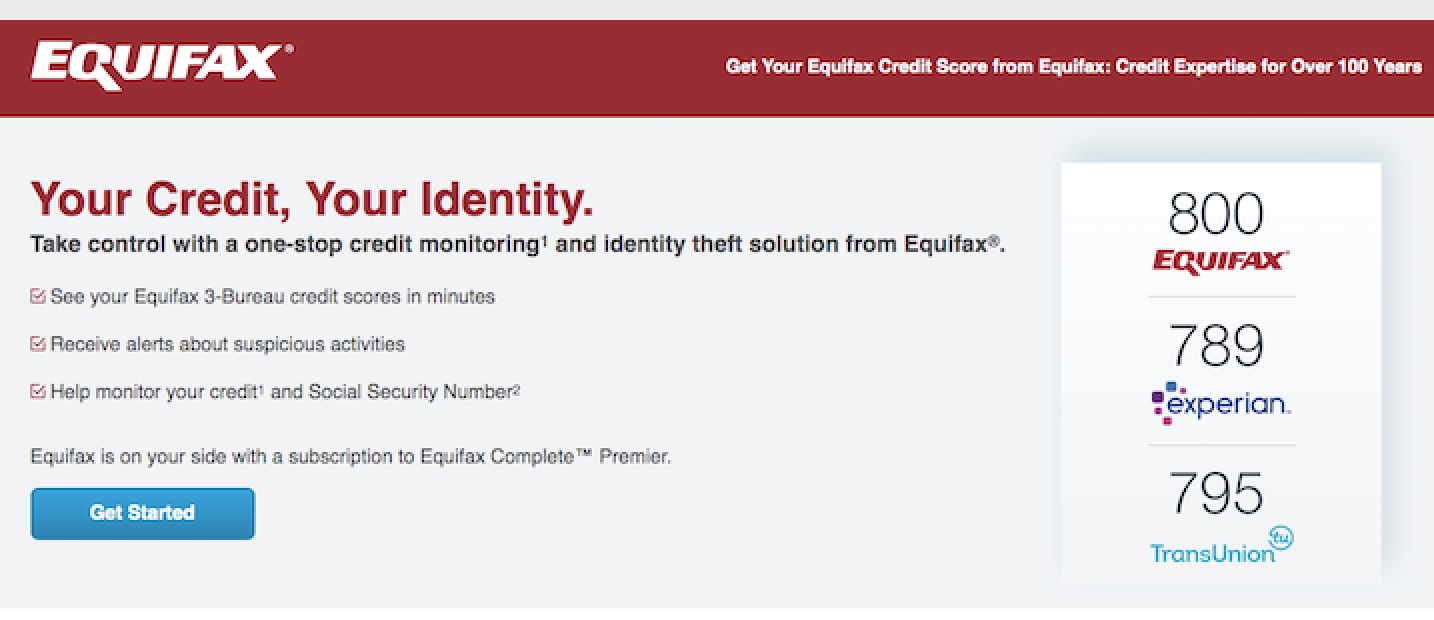 02 Aug

How to Get Your Share of the $700M Equifax Settlement
By Erin Rode
Last week, Equifax agreed to pay $700 million as part of a settlement for its handling of a 2017 data breach that exposed the personal information of 147 million people, or about half the people in the United States.
Those affected by the largest breach in history can file for benefits through the Federal Trade Commission's website, ftc.gov/equifax. People can find out if their information was released by providing their last name and last 6 digits of their social security number to a tool available through the FTC website.
There are three primary types of benefits for those impacted by the breach: free credit monitoring, cash, or free identity restoration services, if they were a victim of identity theft or fraud. Payments up to $20,000 are available to reimburse victims for their time and money spent protecting their identities or recovering from identity theft. That also includes the cost of Equifax credit monitoring bought in the year before the breach.
At a recent telebriefing hosted by Ethnic Media Services, Jacqueline Connor, an attorney with the FTC's Bureau of Consumer Protection's Division of Privacy and Identity Protection, explained the terms of the settlement. She worked on the Equifax case and recommends that affected consumers consider credit monitoring instead of the cash payment.
Connor said that credit monitoring "is a service that monitors a consumer's credit report for any key changes, and sends an alert to a consumer when it detects a change."
"From the FTC perspective, we see the value of the credit monitoring service to be much more valuable than the cash payment that consumers may get [depending on how many people file]," she said.
While impacted consumers can file for a $125 check, only about $425 million is set aside for consumer claims and reimbursement, and experts say only about $31 million of that money is for the cash payments. If more than 248,000 people file for the cash benefit, the amount of money will begin to decrease. And if all of the 147 million impacted individuals opt for cash payments, they'll receive just 21 cents each.
"[Credit monitoring] is important because looking at your credit report lets you make sure there are no problems with your credit or credit report," Connor said. "By looking at your report more often, you can catch misuse right away and work to stop it."
Most consumers are eligible for 10 years of free credit monitoring, but consumers who were under the age of 18 when the breach occurred are entitled to 18 years of free credit monitoring.
"That's a huge benefit that's not making the news as much," Connor said.
All U.S. consumers, regardless of whether they were impacted by the breach, will receive an additional 6 credit reports from Equifax each year beginning in January 2020.
Connor emphasized that filing for benefits is simple and the tool is easy-to-use.
"Besides being an attorney working on this case, I also was an affected consumer who was impacted by the data breach," Connor said. "This can seem like a lot and tricky on how to proceed, but I filed for free monitoring, and my mom filed her claim from her mobile device — it was that easy."