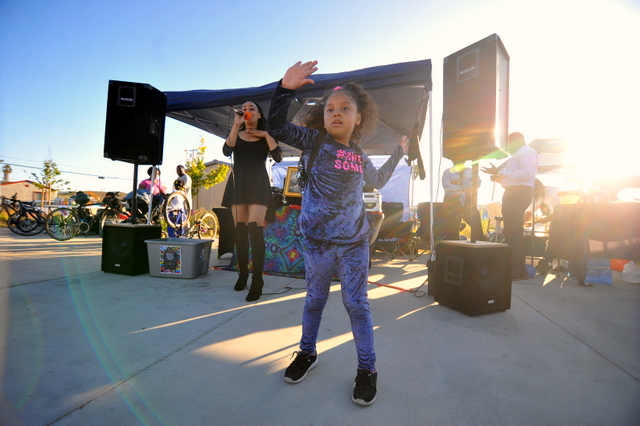 05 Aug

Fourth Friday Transforms Unity Park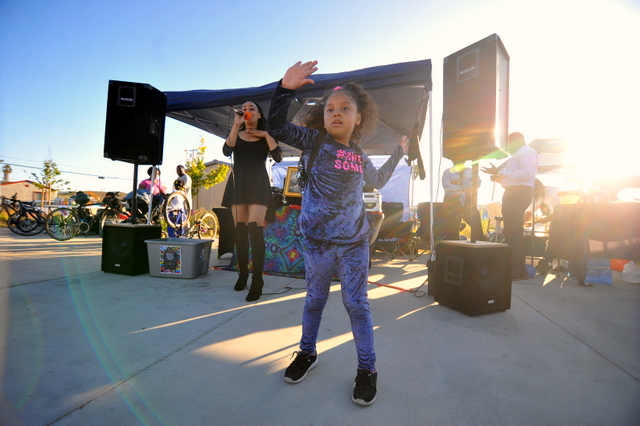 Fourth Friday Helps Unity Park Live Up to Its Name
Photo Essay, Denis Perez-Bravo
Tacos Tacos y Tacos! owner Walter Williams started thinking about opening up a pop-up taco stand last December, and during May's Fourth Friday in the Park celebration at Unity Park, he opened his business for the first time.
Williams was back again, serving tacos at Fourth Friday, on July 26. When he's not doing that, he's taking business classes and working to get a business license from the city.
"But it is appreciated that, in the meantime, I can set up here," he said.
Williams was one of nearly two dozen entertainers and food, clothing and accessories vendors lining the pathway starting at Unity Park's entrance at Ohio Avenue and South 16th Street. Fourth Friday is an event started by Richmond residents Jennifer "Jenny Black" Rougeaux and Roshnie "Taye" McGee, allowing local people and businesses a chance to intertwine.
McGee, co-owner of Rich City Rides Bike Shop co-op, and Rougeaux, owner of Mobile Lush Bar, saw the need for a continuous celebration of Unity Park every month.
"The community always has vendors and tables set up in a corner somewhere," McGee said.
But those people trying to make a living were not always welcomed because they weren't seen as legitimate businesses. McGee says that mentality might change if they had a space every month. And since Unity Park was created to bring people together, it is only natural that it becomes a hub for community, he said.
"It is about activating this space," McGee said.
Rougeaux was inspired to spearhead the initiative to create this event at the park based on her experience growing up in Richmond, namely the lack of playgrounds for youth and spaces she could enjoy herself.
"I have seen this park without all the people here, and it is different," Rougeaux said.
Before Rich City Rides, Urban Tilth and many volunteers pushed to build the park, McGee said the space was a "playground for crackheads."
"Toward the end of the month, it was always the hardest," Rougeaux said.
Now grown up, she hopes Fourth Friday can nurture the young people in Richmond to come out to their local park and create a community.
"You don't have to have more than $20 to enjoy yourself," Rougeaux said.
On Aug. 23, the fifth Fourth Friday in the Park will honor Rich City Rides' seventh year of bike riding in Richmond.