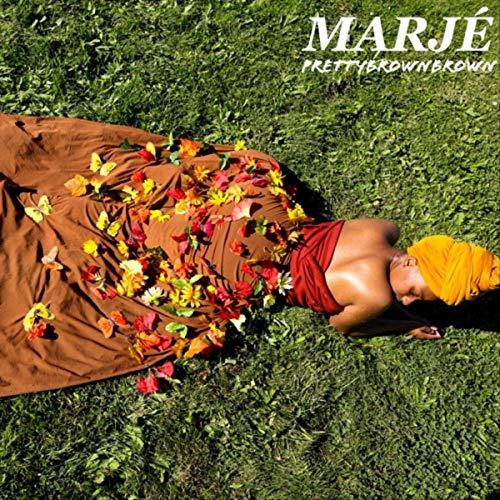 15 Aug

Q&A With Richmond Based Artist Marjé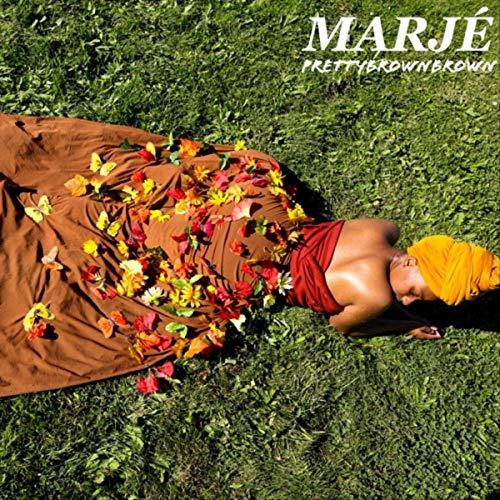 Interview, Richmond Pulse
Editor's Note: Marjé Kilpatrick is a 23-year-old Richmond-based spoken word artist and performer. "Groomed by melodies, rhythm, poetry, and expression," Kilpatrick started writing poetry seriously while still in high school after she attended a RAW Talent writing workshop as part of the Making Waves Education Program. She released her first mixtape, "Pretty Brown, Brown," in May.
Richmond Pulse sat down with Marjé to discuss her new project and her Pretty Brown Celebration from 6-11 p.m. Aug. 20 at Bridge Art Space.
Richmond Pulse: What does the name of your new mixtape, Pretty Brown Brown, mean to you?
Marjé Kilpatrick: In the introduction track, I state, "I be a pretty brown, brown built seamless." Meaning that I was meant to be, I am who I am. But in the same breath I'm not the prettiest, nor the brownest, yet I'm still a pretty brown, brown. That is because it has nothing to do with being the prettiest or the brownest, it's just us, we are all pretty brown, brown.
It is an affirmation for the people. For me, it represents what I've come to know about black people as a whole. We have proven to be "pretty" in essence, history, culture, and beyond. To me, pretty is deeper than physical appearance; pretty is your grandmother, your neighbor, and your childhood best friend. When you see me, you see them.
RP: Can you talk about some of the themes that you explore on the mixtape?
MK: Pretty Brown, Brown unintentionally became a project of nostalgia. Everything reflects me and my experiences and memories built in my grandmother's house. Like grits and midday coffee and water fights and ice cream trucks. Corner stores and hot chips.
We all kind of lived that life at our grandmother's house or at our mom's house. So people have told me that it resonates with them a lot. Hopefully, the listeners feel how everything is coated in truth, whether present or past, good or bad.
RP: The music industry seems to have to put artists in genres, such as neo soul, pop, hip-hop, etc. How would you describe your own style of music, in terms of genre?
MK: I've always loved music, especially R&B. In particular, the heart of the late 90's and the neo soul of the early 2000s. Rhythm and blues plus some funk is my favorite sound and greatest sonic inspiration. If you pair that with my spoken word background, I'm somewhere between a hard rapper and a soft singer. Sometime I refer to it as "flow-etry," a combination of flow and poetry.
RP: What can your fans expect from your music and what do you hope they get from the music?
If anything I want people, my pretty brown people, to see and feel themselves in me. I realize that I'm speaking from a personal perspective most times. However, my experiences are not my own; these are shared stories, shared triumphs, and shared traumas. I have this characteristic about me where I don't like to be kind of put on a pedestal. People know the name of my project, so they'll call me Pretty Brown, Brown, but I make it a point to say, "No that's not me. That's us."
RP: What's your writing process like? How do you get your ideas onto paper?
MK: For the most part, things just come to mind, usually in a freestyle form and I'll just keep going with that. It'll mostly start as like a screenshot of a story. For example, I'll see the park and the swings, the ice cream truck and the grass and the knockerballs. I see and feel all of that, then I can write it.
Actually writing it becomes kinda difficult because, at first, I have it in its pure form and then in trying to expound upon it, I find myself trying to make it great, struggles that I didn't have when I freestyled it.
RP: You are an independent music artist. What is the hardest thing about living in that universe, and is your goal to get signed on by a label?
MK: I have no interest in being signed to a label. As an independent artist, I control all aspects of my work and I plan to keep it that way. Yes, the workload can get tiring, but this is what I asked for. The hardest part of it all is remaining patient and remaining confident. These things take time to build, but as long as I am practicing and cultivating to the best of my abilities, it'll catch on eventually.
RP: When is your next performance?
MK: I have a project release party happening on August 20 at Bridge Art Space. It's going to be a "Pretty Brown Celebration" and I'm very nervous about it. I want everyone I've ever met to be there because it feels deserving of that.
Follow Marjé on Instagram as @MeMarje and find "Pretty Brown, Brown" on all streaming platforms.