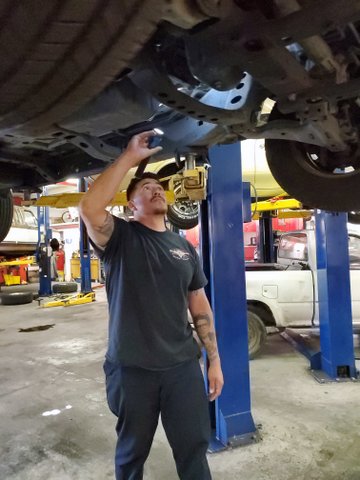 02 Sep

Being the Boss Drives Small Business Owners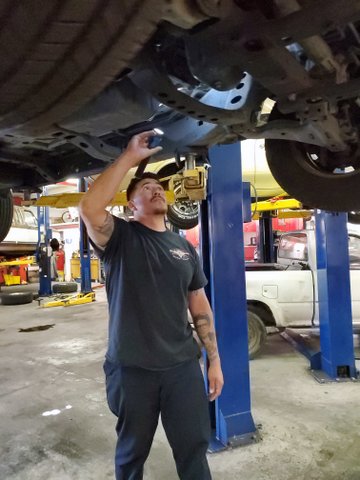 By Joel Umanzor Jr.
When clients sit in local barber Alex Gomez's chair, he wants them to know they are going to get an experience, not just a service.
"You definitely need to treat your clients as if they are your homies," he said. "Anyone can cut hair, [but] there's barbers who will just cut hair and won't say a word."
Gomez, on the other hand, offers a five-minute neck massage with his haircuts, as well as beard care and the option to pay online.
Gomez and many other locals chasing that entrepreneurial dream often have a moment of realization: They can use their passion to work for themselves.
Gomez found he could focus on what he actually enjoyed doing when the burden of working for someone else was lifted off his shoulders.
"At the end of the day, I don't see myself working for anybody, and I can't see myself being happy working in an office under someone," he said.
Gomez isn't alone, as other local small business owners find they're best suited to be their own bosses. While each experience is different, many aspiring entrepreneurs search for an avenue to use their talents, capitalizing on opportunity and having a vision for the future in an economic climate where the numbers aren't in their favor.
According to the U.S. Small Business Administration Office of Advocacy, 99.8% of the businesses in California are considered small businesses, but only 41% are minority-owned.
Long before longtime owner Mark Coroda handed him the reins of the local El Sobrante Town Garage last fall, Jose Velarde had been in the business of fixing cars since he was 19.
"I had a bunch of random, regular jobs that I wasn't really happy with, and I wanted to figure out what I wanted to do for a career the rest of my life," Velarde said.
He decided to take automotive technical classes, but the thought of operating his own business wasn't on his mind then. "I think after a few years, the idea got in my head, but I didn't think it was really possible," Velarde said.
He worried about financing, getting space and other things that come up when people contemplate going out on their own. But the more he worked at other shops, the more he wanted to run his own.
"I think after a few years, I knew I wanted to have my own business," Velarde said. "Working at a shop, I just saw how business owners work, how they interacted with their staff and seeing what they did and what worked for them or not."
Coroda brought in Velarde for a managerial role on the service side of the shop, but he always suspected there was another reason.
"I came here with the expectation that the owner was looking for somebody, to train somebody, and that person, depending on how well they did, had the opportunity to take over the business," Velarde said.
Velarde chose to leave his shop in Richmond to learn from Coroda and to get a chance at moving up.
That was Gomez's strategy as well. While working at his first barbershop, he learned from colleagues as well as the shop owners he worked for.
"All I would do is go watch the other barbers and watch how they do it and leech off of them but put it into my own flavor," he said.
Now in his fourth year of cutting hair, Gomez has gone from servicing clients for little to nothing at his home garage in Pinole to a full-time fixture setting his own rate at the 1581 Salon and Barber in Hercules.
"I was basically giving out free haircuts — because I didn't know what I was doing — to charging $7 to $10, and now I'm up to $35 to $40," Gomez said. "Eight times the number I was charging four years ago, and it's only going up."
Businesses typically need to grow to be successful, but that doesn't mean it will happen quickly.
Velarde believes that keeping an eye on the future for his business, no matter how big or small, is important not only for him but also the surrounding community.
"In order to be successful, when you have your business, you got to have a plan. If you don't have a plan, you're set to fail," he said. "The only thing I really want to do right now, as far as the business, is being a little more involved in the community."
Velarde does participate in the El Sobrante Stroll, an annual event organized by the Chamber of Commerce that takes place each September, but he wants to establish a program where he could do pro bono automotive work for a family in need. He wants to create a way for people to nominate families having difficulty making ends meet so his business could step in and help.
"We are trying to give back to the community," he said.
Passion, a willingness to learn, and well-honed business skills are essential for local entrepreneurs such as Velarde and Gomez as they build their value. Although both men do not see immediate expansion of their business endeavors on the horizon, they both remain dedicated to what they do and whom they serve.