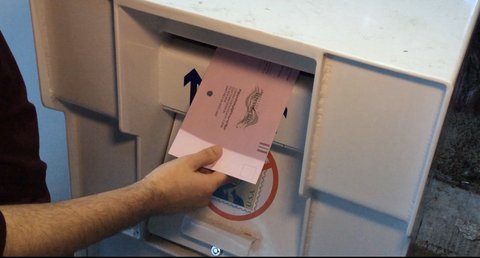 02 Sep

Contra Costa County to Make Voting More Convenient with 24/7 Ballot Drop-Off Boxes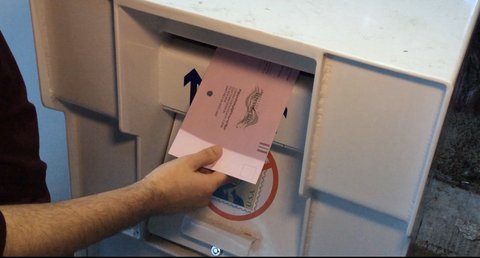 By Joel Umanzor Jr
Contra Costa County is trying to make voting easier by installing 15 outdoor boxes where residents will be able to drop off their ballots at any time.
Paul Burgarino, civic engagement representative for the Clerk-Records-Election Department, said the boxes were initially tested in Martinez.
"We piloted a program last year during the November elections to have a ballot box that is outside and available on a 24/7 basis," he said. "We had that in front of the county administration building in Martinez."
Many other Bay Area counties — Alameda, Napa and Santa Clara — have implemented similar ballot drop-off boxes in recent years in an effort to increase voter participation and turnout.
Contra Costa County has had its own ballot drop-off box program throughout the region since 2014, but the convenience only went so far.
"They are all inside buildings, so when the city halls and the libraries closed for the day, the voter can't drop them off inside," Burgarino said. "So we're hoping that by having boxes available on a 24/7 basis, it gives the opportunity to take advantage of this service on nights and weekends, as well as normal business hours."
The new boxes will be available for West County residents in time for the March primary election. They will be located outside the El Cerrito City Hall, Richmond Civic Center Plaza and Pinole City Hall, with other cities to be added for the 2020 general election.
And the numbers from the last election suggest that this service is something that voters will take advantage of in the future. According to Burgarino, approximately 2,000 voters used the boxes in 2014, but that increased to 89,000 in 2018. Even with that substantial growth, voters were still inconvenienced by the need to drop off their ballots during business hours, he said.
"This is just a way to continue to enhance that customer service, especially as we are seeing in California more people are choosing to get their ballots at home, so we have been trying to encourage voters in Contra Costa County to consider that option," Burgarino said.
According to the Secretary of State, the proportion of California voters who vote by mail has increased from about 42% in 2006 to nearly 68% in 2018. That prompted state legislators to pass AB 216, which provides prepaid postage for all mail-in ballots.
Burgarino said requiring postage acted as a barrier of sorts.
"The lawmakers who wanted that to happen saw that there were some people who weren't participating, but might if there were some consistency as far as postage," he said. "There were a lot of times where the amount of stamps needed would change every election because ballots are getting thicker and thicker, so it was confusing for people."
The primary election will be held March 3, and the general election will be Nov. 3, 2020.