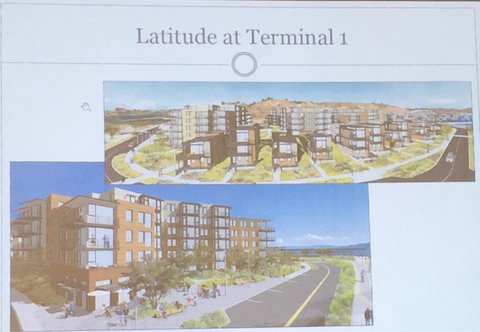 04 Sep

City Planner Outlines Construction Projects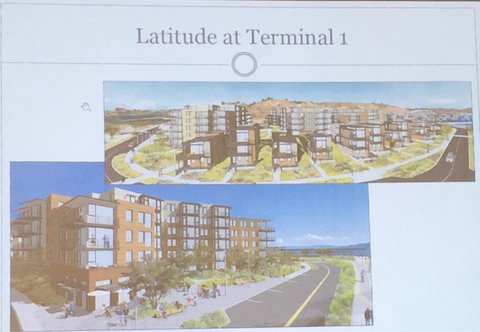 By Michael J. Fitzgerald
The City of Richmond is booming.
That was the unspoken — yet clear — message from the city's Planning and Building Services Director Lina Velasco during a presentation to the Richmond Rotary Club at the Richmond Country Club on Aug. 30.
In a talk entitled "The Future Looks Bright," Velasco offered an overview of development in the city as of August.
Velasco said there are 543 residential units under construction, 977 approved to build and another 701 under city planning department review. She also noted that 1.2 million square feet of warehouse space has just been completed and two 100-plus room hotels are under city review.
The hotel proposals include a 107-room Hilton facility called "Home 2 Suites" on Meeker Avenue and a 104-room Marriott Residence Inn at Hilltop.
The new Richmond ferry service also has contributed to the boom, Velasco said. The weekday commuter ferry service began Jan. 10 and weekend service began Aug. 3.
"The ferry service has surpassed all expectations," Velasco told the group, "and some of the ferry traffic is people from San Francisco coming to Richmond — not just Richmond area residents heading into the city."
Velasco also mentioned that the "Latitude at Terminal 1" project is still under discussion, including details about the public shoreside park, parking along that area and the renovation and rebuilding of the existing wharf.
The project's backers are talking with the city about potentially sharing some of the costs of the project, which have proven to be more expensive than originally projected. That cost-sharing idea is expected to come before the city council in coming months.
Valasco also mentioned the redevelopment of Point Molate, noting that city council is in the "early stages" of evaluating proposals.
More information about the projects Velasco outlined can be found on the Planning Department's website: ci.richmond.ca.us/101/Planning-and-Building-Services.
Velasco can be contacted directly at 501-620-6706 or at Lina_Velasco@cirichmond.ca.us.