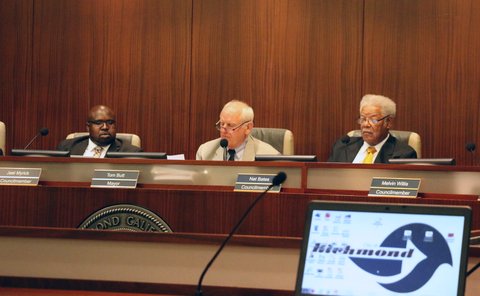 11 Sep

City Council Bans E-cigarettes Sales in Richmond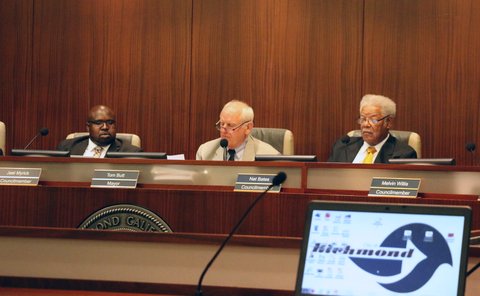 By Edward Booth
The Richmond City Council on Tuesday voted to ban the sale of electronic cigarettes and vaping products until they're reviewed by the U.S. Food and Drug Administration.
The council voted unanimously for the ban, which will go into effect in 2020. E-cigarettes and vape products that have received a premarket review order from the FDA aren't subject to the ban, though few products currently fall into this category, according to the proposal. In June, San Francisco was the first city to pass such a ban, and, earlier this month, Michigan became the first state to pass one.
Mayor Tom Butt said the ban was personal to him because both of his parents were smokers and died from tobacco-related illness. During the meeting, he recalled seeing glossy advertisements for tobacco products in magazines as a child, and how the U.S. military gave out free cigarettes to soldiers.
"The whole idea was to hook people on smoking, make it look respectable and desirable," Butt said. "And so, despite the fact that cigarette smoking has declined precipitously in the past few decades, this whole trend is ready to be reversed."
Butt called the resurgence of nicotine in e-cigarettes a public health crisis. He also said there were several ways in which the industry had exerted influence over Richmond, including an $89,000 grant from San Francisco-based Juul earlier this year to the Richmond Police Athletic League to dissuade students from smoking.
Proponents of the ban included teachers, local residents, several Richmond High School students, and representatives from several organizations, including the American Heart Association and the Contra Costa Department of Public Health.
Proponents of the ban argued that e-cigarette advertising has helped create a misguided impression that e-cigarettes are safer than traditional combustible cigarettes and can be used to help smokers quit. This misconception was a particular problem among youth, Richmond High junior Andrea Rosillo said.
Mayra Lopez with the Contra Costa Department of Public Health framed the debate specifically around limiting underage use of the products.
"To effectively combat the problem of illegal sales to underage youth and young adults, communities need to pass local laws like the one you're considering today," she said.
Those who opposed the ban were largely shop owners like Evan Curry, who argued the ban would primarily hurt local businesses while children would retain access to e-cigarettes via the internet.
"All you're really doing is taking money out of hardworking shop owners here," he said.
Activist Cheryl Sudduth reframed the question, and argued again that the ban should be thought of primarily in terms of the impact on children's lives.
"It is very disappointing to hear people equate the loss of revenue with the lives of young people," Sudduth said.
Councilmember Jael Myrick said he'd switched from opposing the ban to supporting it. He said he still believed "adults should be able to pick their poison," but he disagreed with the way opponents of the ban had promoted "the idea that these things are healthy."
"They're not," he said. "I'm not going to be on the side of the folks who are lying to my community."