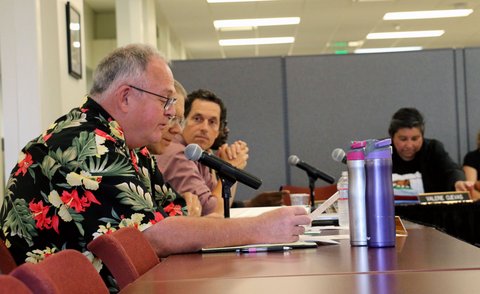 13 Sep

WCCUSD Board Addresses Bond Program With Its Oversight Committee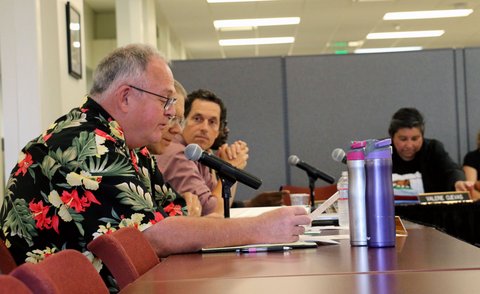 By Edward Booth
The West Contra Costa Unified school board met with its Citizens Bond Oversight Committee (CBOC) on Wednesday to discuss ways to shape up the district's school bond program in preparation for a possible bond measure in 2020.
District voters have approved a total of $1.6 billion in bond measures over the past 20 years, and on Sept. 4, the board expressed an interest in putting another bond or parcel tax before voters in either March or November of next year. Bond funds are used for school construction projects, and they incur a debt that must be repaid by taxpayers — often over decades.
The district's school construction bond program has faced criticism, particularly after a 2016 forensic financial audit found conflicts of interest, misspent funds and a lack of compliance with district policies.
Don Gosney, chair of the CBOC, kicked off the meeting with a presentation of key points the committee identified as what the district facilities construction program would need to do in order to move forward equitably. That included clean bond fund audits, implementing all recommendations made in the 2016 investigation, monthly reports to the board on the program's status, and the full confidence of voters and taxpayers, among other things.
"The main challenge is getting buy-in from the Board of Education and management on the importance and benefits of better business practices," Gosney said.
Gosney also listed the challenges that remain in the path of achieving their goals. One, he said, was that only 33 of 112 recommendations (or less than 30 percent) from the 2016 investigation have been implemented and verified. According to the presentation, the incomplete implementation is also true for recommendations resulting from other audits — like the financial year 2018 bond performance audit.
Another issue, Gosney said, is a concern that the CBOC and board don't have a common view of what the role the CBOC has, and they don't have a respectful, transparent, and trusting working relationship.
Boardmember Valerie Cuevas said she wanted to push back on the assumption that no lessons had been learned from the past. She said the board and committee definitely needed to be in communication because, regardless of the status of the program, she felt she would still be obligated to ask for a bond measure.
Cuevas said she hoped the narrative of opposition between the board and committee wouldn't take root and asked for a threshold of compliance in the construction program before they would go along with the measure.
"I get it, 30 percent is not where you want to be. But that's 30 percent we didn't have three years ago, four years ago," Cuevas said. "It's the same thing with the outcomes for kids — it's not where I want it to be. Of course not. But I don't give up on believing we can get there. And I've got to figure out where those compromises are."
Gosney said that the district was paying the price now for the lack of maintenance to schools in the 70s and 80s, shortening the lifespan of facilities that should've lasted 50 years.
The board and committee also received an update from Melissa Payne, director of contracts administration, on the ongoing development of a bond program management plan. It's a consolidation of policies and procedures, essentially an organized way of tackling the remaining outstanding recommendations.
These recommendations, which come from various places — including the 2016 investigation — include items such as revising the governance handbook, adding an internal master plan review and holding a Brown Act training workshop, among many others.
The board and committee responded positively to Payne's presentation, with committee member Vanessa Hill commending her on the work she'd done.
"I think this is an A-plus effort. It's exactly what is needed," Hill said. "I've spent much of my career looking at bad accounting and considering why it happened and who's at fault and how much the losses are. And there's nothing Melissa's said, in all the meetings we've had recently, to doubt her comprehension of the conceptual elements to making this work as well as her technical proficiency and her attention to detail."
Cuevas was also optimistic about what the program management plan could do to dispel what she calls unfair narratives about the bond program.
"I'm all about the good, the bad and the ugly, and figuring out how to learn from it, not ignore it, but also not getting overwhelmed by an unfair picture," Cuevas said.