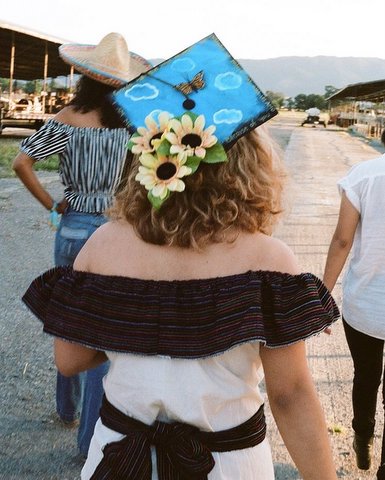 01 Oct

Being an American Without the Title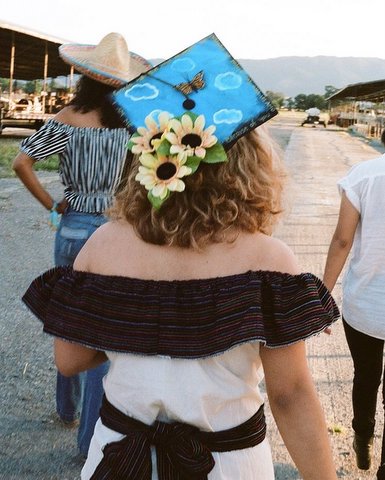 Commentary, Marîfer Bernal
I was told from a very young age to be discreet about my legal standing in the country, in fear of being separated from my family.
In my eyes, I was an American citizen, even if it felt like a false identity. It came to a point where the façade became part of me, as I began to internalize it. I am part of this nation as much as it is part of me. I had become an American without the title.
I am originally from Mexico, but I was raised in Richmond and graduated from San José State University with honors and recognition after studying public health. I was simultaneously working as a research assistant at Stanford University, and I currently assist external researchers by studying systematic racism and its affects on immigrant and non-immigrant health. I remain in the United States under the Deferred Action for Childhood Arrivals, or DACA.
Immigration is not a left and right issue. It is an up and down issue.
It demands that all Americans are informed that the wealthy exploit foreign countries while being fed an image that incites fear, ignorance, and hate. Immigrants of color are used as the scapegoat for U.S issues and President Donald Trump uses patriotism as a blanket for his racism.
Two years ago, Trump halted DACA and prevented new applicants from entering the program. He has also used DACA as leverage for the southern wall against Democrats, using recipients as human pawns. Currently, he claims the DACA program is illegal and is awaiting the Supreme Court's decision on whether he can end the program.
Being in the DACA program under the Trump Administration has been like standing on quicksand during an earthquake. You watch yourself and others sink in a slow and painful process that oppresses the body.
Renewing my DACA has caused me continuous stress, similar to taking a surprise final without having studied. But that stress lingers for months until my DACA is officially renewed. I feel tired, as if I just ran a marathon every day. The migraines make it impossible to think clearly. I feel like a shell, an empty spirit endlessly wandering the earth.
Potential mistakes I may have made on my DACA paperwork haunt me. Did I sign incorrectly? Did I write the correct address?
Then there are the other questions that race through my mind and give me nightmares: When I get home, will my family be there? Will I be deported?
The safety of my family rests on my tired shoulders. It is not normal to live every day in terror or to regularly awake from nightmares in tears. I am only 22, but why do I feel like I am 45?
Despite all these walls and barriers, immigrants have become doctors, lawyers, scientists, teachers, and have served in the U.S military. And we pay U.S taxes.
I have missed out on opportunities such as scholarships, study abroad programs, and job offers due to my legal status, but I've come to realize that I am part of a new era. This is moment in time will be regarded in the history books as the new renaissance. The DACA renaissance. I am part of a wave of immigrant intellectuals that will accomplish the dreams that crossed over at the border.
I do think about the what-ifs now and then, what my life would have been if I had stayed in Mexico. I wonder if I would have been happy there. But I am here now.
I suppose I would be considered Mexican-American because I was raised here. But I do not think of myself as Chicana but rather as a DACAna. I belong to two worlds. I am not "illegal," nor an "alien." I am a human being and a product of a curandero linage.
I am the fighter and the healer. I seek to heal and to protect, to learn and grow with the earth. I am the butterfly that flies through the snowstorm.
We will persevere through that storm as many others who have before us. And we will create paths that don't exist yet for the ones after us. I am brave because I know that I am not walking through this storm alone. I am among many.
I have overcome oppression, racism, discrimination, and xenophobia because my ancestors guide me. I fight in the name of social justice for immigrants and non-immigrants alike. I fight for health, liberation, and acceptance.
We stand together, united, giving each other hope. Our ancestral roots are what keep us from being blown away.
The author's name has been changed to protect her identity.