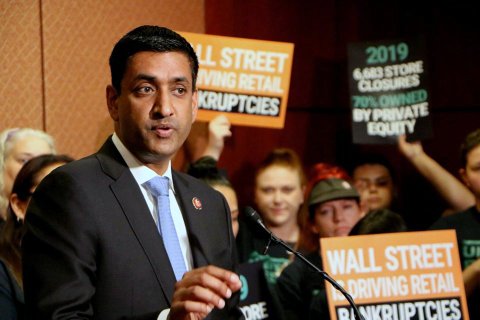 14 Nov

Khanna Supports DACA and Single-Payer Healthcare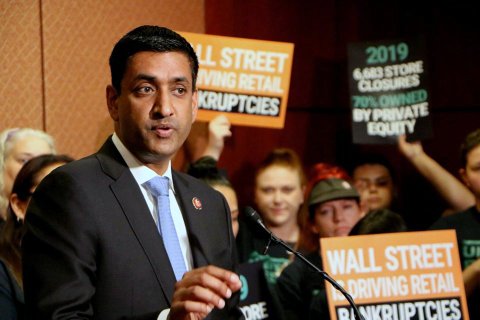 By Michael J. Fitzgerald | Photo via Ethnic Media Services
Solving the nation's healthcare crisis is getting plenty of attention from Congress, Rep. Ro Khanna said in a wide-ranging 30-minute teleconference with journalists Tuesday.
During the call, the two-term Democratic California Congressman from the 17th Congressional District also reiterated his support for the Deferred Action for Childhood Arrivals (DACA) policy implemented under the Obama Administration. He expressed concern about the Trump administration's repeated efforts to end DACA.
"It's very concerning. I completely oppose any effort to terminate the DACA program," he said. "Congress should act so we can put it on a firm statutory basis. It's xenophobia to deny them citizenship."
As Khanna was speaking, the U.S. Supreme Court was hearing arguments about whether the federal administration has the authority to end the DACA program. The high court's decision is expected sometime in early 2020.
On healthcare, Khanna said he supports Sen. Bernie Sanders' single-payer efforts but also wants to give the states more flexibility with federal matching funds while single-payer legislation winds its way through the legislative and political process.
Khanna also addressed a handful of other issues including, social media and elections, affordable housing, and workers in the gig economy.
When it comes to elections, Khanna says social media companies need better framework for ads, one that "removes falsity."
"We need a regulatory body that looks at these ads that takes complaints and if an ad is blatantly false," he said. "You should have the ability to remove false political ads … or ads that are suppressing the vote."
Khanna also said housing is one of the biggest challenges in the United States, namely the need for affordable housing.
"We need far more federal investment. We need temporary shelters," he said. "We need intervention programs that help people with their rent or mortgage payments before they default."
As to the so-called "gig economy," Khanna says he's supportive of California's efforts, such as the state's landmark bill that requires companies like Uber and Lyft to offer contract workers the same benefits as employees.
"The reality is people should be treated as employees. They should be getting benefits," he said. "There are exceptions, but as a broad matter, people should have rights as employees."
Tuesday's teleconference was a joint effort of India Currents magazine and Ethnic Media Services.