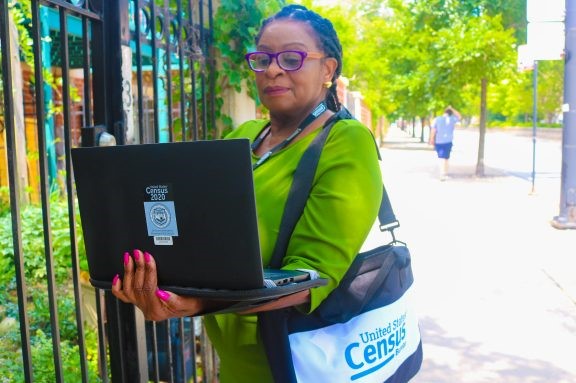 15 Nov

Census Takers Needed Across Contra Costa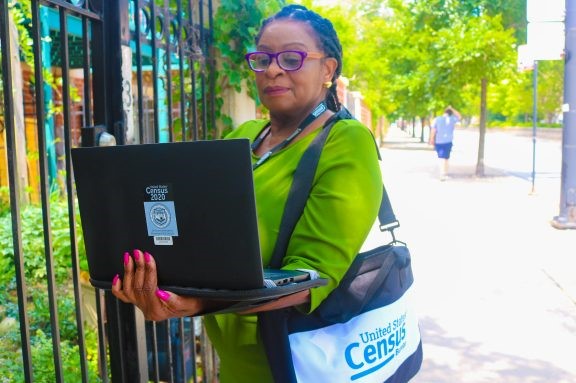 The Census Bureau is hiring thousands of enumerators who will go door-to-door next spring to collect information from those who do not respond to the online questionnaires. Photo courtesy of Census Bureau.
By Denis Perez-Bravo
Contra Costa County and the U.S. Census Bureau are seeking qualified individuals to conduct the 2020 Census throughout the county.
"Our main focus right now is to get people to apply for the census taker position," U.S. Census Bureau spokesman Josh Green said.
The goal of the census — taken every 10 years in the U.S. since 1790 — is to count every person living in the United States, no matter their age or citizenship status.
"We will knock on every house that has not been counted online or by mail," Green said. "Census takers who do the count for people currently experiencing homelessness will receive special training for that operation and, once selected, their previous experience in the community may have an impact on where they are deployed."
The census is used to determine each state's representation in Congress, funding formulas for schools, hospitals, roads, and other public works.
The bureau is seeking a large pool of candidates for census takers. And while location is not the determining factor of who gets hired, Green says census takers who know the area where they would be working will make the process more efficient.
Census takers are paid $25 per hour, along with work-related mileage and expenses. Paychecks are weekly. Hours vary from morning to evening positions, including weekends.
The Census Bureau requires applicants have a valid driver's license and access to a vehicle. Those who have served in the U.S. armed forces can claim veterans' preference with proper documentation.
Other requirements:
U. S. citizenship or legal work authorization
Have a social security number
Be at least 18-years-old
Speak, read and write English
No conflict of interests with other employment
Must pass background check
Do not engage in any partisan political activity while on duty
Census takers are being recruited through December. Following background checks — including criminal records and fingerprints — job offers to qualified candidates will go out starting in January. Paid training for census takers is set to begin in late April and continue through the end of July. A computer with internet connection and a valid email address is necessary to complete the training.
The census taking work starts in late April and is estimated to end July 2020.
For more information or to apply online visit www.contracosta.ca.gov/7525/Census-Jobs.