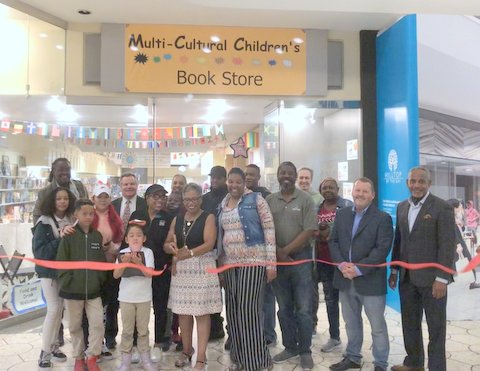 19 Nov

Children's Bookstore Changes Location, Keeps Mission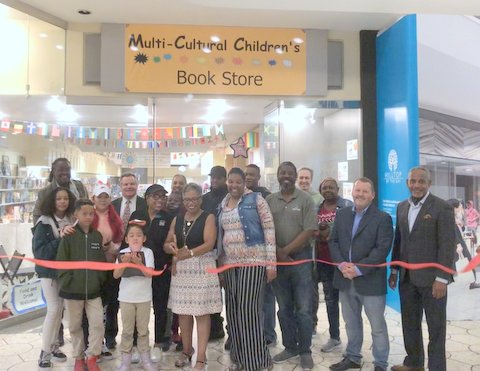 By Maria Bernal
The Multicultural Children's Bookstore at the Shops at Hilltop is settling into its new space.
The bookstore, previously located on the second floor of the Shops at Hilltop, is now located on the first floor across Loard's Ice Cream in a former Hallmark store.
"We have more visibility, and we have a lot more traffic," owner Tamara Shiloh said. "People just love the store."
More space between the aisles provides increased accessibility for people with special needs. "We have more room now to do some of the projects I want to do," Shiloh said.
Some of those projects include further renovations in the upcoming year, complete with a movie room and black history center in the spring. The movie room will feature classic, children's, animated, and African American films.
The bookstore first opened in November 2017 as a pop-up for the holidays and was an instant hit with parents and kids. "Things went so well that we decided to stay," Shiloh said.
The Shops at Hilltop is in the middle of a major renovation that will include a new look, new stores and restaurants, and even apartments. 99 Ranch Market is set to open at the mall next year.
Shiloh says she plans to have her bookstore at the mall for as long as it makes sense.
The bookstore offers a colorful and vibrant seating area for children to lounge, read books, and participate in story time events. Patrons are welcome to bring in coffee, ice cream, or other outside food and eat in the area near the front entrance.
The ceiling features a banner of international flags and the walls are decorated with images of African American historical figures and quotes. Some of the decorations painted by local artists are available for purchase.
Besides being the store's owner, Shiloh also writes children's books that emphasize black history and the works of African American inventors and scientists. Through the books, Shiloh says she wants black children to know that "their ancestors have been involved with science, technology, engineering, and mathematics for a very a long time."
At the bookstore's ribbon cutting on Nov. 13, adults — including Richmond community leaders, business owners, friends and supporters — talked over glasses of wine and cheese in the back while the children sat in the lounge area upfront.
Tanisha Brandy, Shiloh's daughter and a Richmond resident, said she was proud of her mother.
"I think this is a great thing. I hope that our community takes heed of what she's got going on and that they come in and support her," she said. "I think kids should touch books. Hopefully, a lot of parents can appreciate the quality or experience of being able to touch a book."
Despite more modern and convenient ways to buy books online, independent bookstores across the country have seen a resurgence over the last decade. The latest data from the American Booksellers Association shows that book sales across independent bookstores have continued to rise in recent years.
Having ties to the community may be one of the keys to Children's Multicultural Bookstore's success.
Its book selection is tailored to fit Richmond's diversity, including ones on multiracial identity, special needs, LGBTQ, bullying, biracial family, African Americans, Native Americans, Latino, Asian, and Middle Eastern cultures.
James Lee, president of the Richmond Chamber of Commerce, said businesses should reflect their communities.
"This is a true representation of our city," he said.
The Multicultural Children's Bookstore is open from 11 a.m. to 7 p.m. Monday through Friday, 11 a.m. to 8 p.m. Saturdays, and 11 a.m. to 6 p.m. Sundays. Story time, which is open to the public, is held from 2 to 3 p.m. every Saturday.