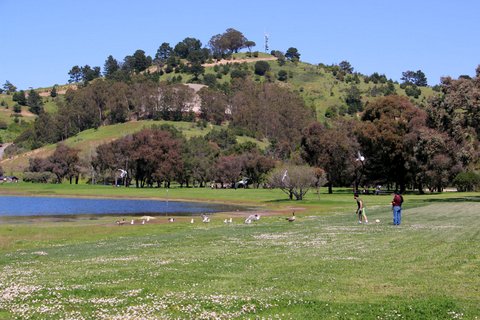 11 Dec

Train-free Miller-Knox Park Celebrations Saturday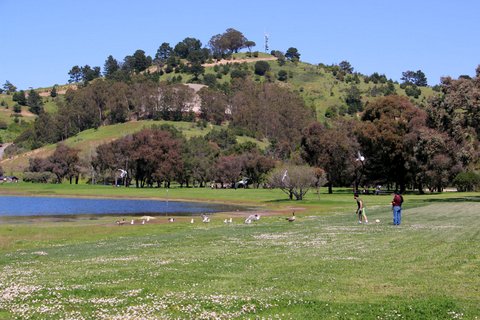 By Michael J. Fitzgerald
The Miller-Knox Regional Park will host two public celebrations from noon to 3 p.m. Saturday, Dec. 14.
One celebration on the east side of the lagoon is to recognize the East Bay Regional Park District's successful legal efforts to keep Burlington Northern & Santa Fe Railroad from running freight trains along the shore of the Bay.
The other is to honor retiring EBRPD Director Whitney Dotson, who represents Richmond and the Miller-Knox park area.
A free lunch and refreshments will be provided.
After a court battle between the park district and BNSF railroad, a Contra Costa County Superior Court judge ruled that the railroad does not have rights to reactivate abandoned tracks in the park, nor could it claim any kind of federal law pre-emption.
Since that ruling — as yet unsigned by the judge — BNSF has indicated it might want to discuss some type of settlement. What that might entail is still being considered, according to Eric Zell, a Point Richmond resident who helped muster public opposition to the Texas-based railroad's plans.
"The collective voice of the Richmond Community was heard," promotional materials for the Saturday event say. "With your support, we have made great strides towards eliminating trains from beautiful Miller-Knox Regional Park."
Also at Saturday's event, retiring EBRPD Director Whitney Dotson will be honored for his 11 years of service on the park district's board of directors.
Dotson is a lifelong Richmond resident and is credited with a number of contributions to the community and park, including restoring the Dotson Family Marsh at Point Pinole, building a new public access overcrossing to Point Pinole-Atlas Road Bridge, and closing gaps in the San Francisco Bay Trail in Pinole, Albany and Richmond.
For questions about Saturday's celebrations, contact Monique Salas at msalas@ebparks.org or 510-544-2008.