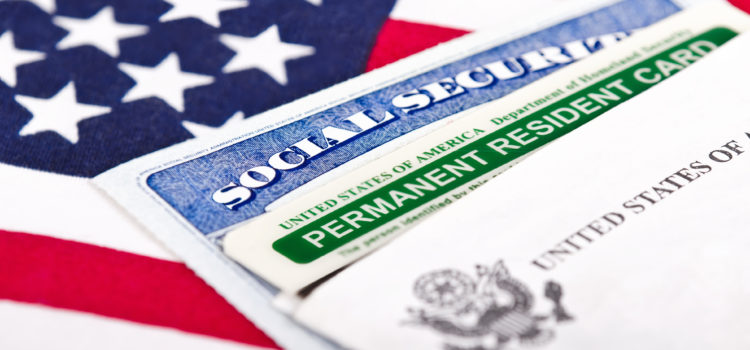 13 Dec

Proposed Public Charge Rule Change, Tied Up In Court, Has Huge Chilling Effect On Immigrants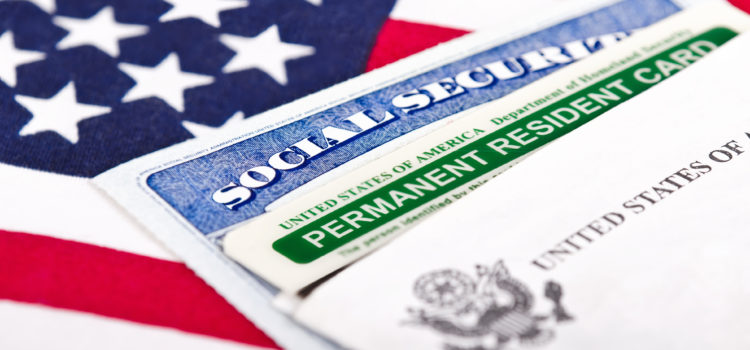 By Mark Hedin, Ethnic Media Services | Photo via iStock
Federal courts have temporarily blocked the public charge rule change from going into effect, but its chilling effects continue to reverberate. The number of immigrants who, fearing the consequences of the rule change, have taken or plan to take steps to drop out of public services for which they are eligible far exceeds the actual number who would be at risk if the rule ever goes into effect, research data show.
A May study by the Urban Institute found of adults in immigrant families almost 14% reported that they or another adult family member had dropped benefits or skipped applying for them, even on behalf of a child, rather than take on the perceived risk of exposure to new rules. Among low-income families, that number rose to more than 20%, the study found. Programs they shied away from include: SNAP (food stamps) CHIP (children's health insurance), and Section 8 and other types of housing assistance.
Nationwide, the families of 22.7 million people's families include immigrants who could potentially fall victim to the chilling effect created by fear of public charge rules changes.
The proposed rule change was due to take effect Oct. 15 this year until four different federal courts all ruled to block it and issued injunctions against implementing it.
But long before, as word of the proposed rule change began leaking out ahead of its October 2018 announcement, millions of people feared being caught in its clutches and avoided using government programs intended to help them and their families lead healthier, more successful lives.
Nationwide, said Randy Capps of the Migration Policy Institute, "So few noncitizens are eligible for the safety net programs covered by the rule that those who would be affected is estimated to be in the low tens of thousands," not millions, as cited incorrectly by both officials and the news media.
A Michigan government study found that "of 86,298 noncitizen legal immigrants receiving public assistance from the state health department, only 611 may find a tougher path to legal permanent residency if they continue receiving public benefits." That's less than 1%.
For those already in the United States, the category of people who most need to be cautious about public charge rules aren't those receiving benefits, but those who plan to travel beyond U.S. borders.
"If I had one message for every immigrant in America I would say, 'Look, if you're a green card holder, don't leave for more than 180 days,'" said former Obama administration official Doug Rand, a co-founder of Boundless.com.
The public charge rules, even if toughened as proposed, simply don't apply to many people already in the country. Not to asylum seekers or refugees, citizens or those applying for citizenship, nor DACA, or those with green cards. Use of benefits by family members and past use of benefits also is irrelevant, even under the proposed tougher rules.
"The list of programs now considered in the public charge test is more limited than it seems at first blush," Sara Feldman of the National Immigration Law Center said. "The impact will mostly be restricted to use of food stamps, housing subsidies and cash assistance. While Medicaid is included, there are so many exceptions in the rule that few people enrolled in the program would be impacted."
"And use of public benefits is only one factor considered when determining who gets a green card," Feldman added. "Immigration officials also take income, health condition, English proficiency, and other factors into account."
The people who have most fallen victim to public charge rules are those applying to come to the United States. Since 2016, the State Department has cited public charge issues more aggressively. Visa denials on public charge grounds jumped from 1,000 in 2016 to 12,000 in 2018 at U.S. consulates around the world.
But half of those denials already have been overturned, and more may be overturned as the time-consuming appeal process continues, the Migration Policy Institute's Jeanne Batalova pointed out at a telebriefing co-sponsored by Ethnic Media Services, the Immigrant Legal Resource Center and the National Immigration Law Center.
"The brutal irony is that people are still disenrolling from public benefits when they don't have to," Rand said.
Mark Greenberg, senior fellow at the Migration Policy institute, told Ethnic Media Services in a phone interview after the telebriefing that "It's very unclear what problem the administration thought it was going to solve, because Congress had already agreed 20 years ago to public charge-based restrictions."
"The number of people who would be denied adjustment of status based on benefit use would be low because they aren't eligible (for those benefits)," he said, far fewer than the number feeling the effect of the proposed rule change while it wends its way through the courts.