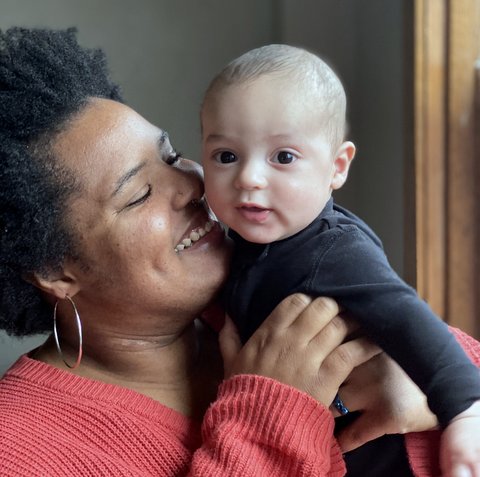 31 Dec

Putting 2019 In Perspective As a New Parent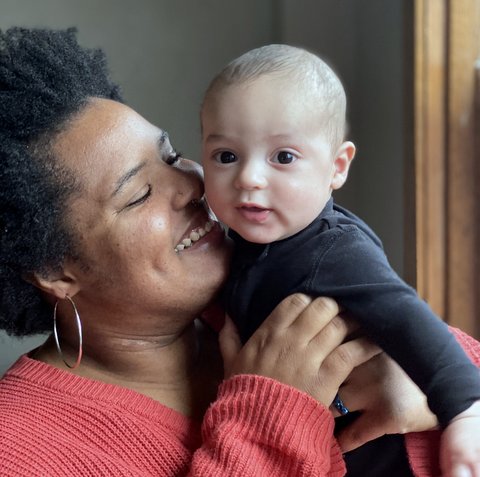 Commentary, Keisa Reynolds
In September, I welcomed a baby boy. Every day since, I have wondered how I would teach him to embrace the complexities, horrors and beauty of the world that surrounds him.
For me, the first nine months of this year revolved around my pregnancy, which led me to a few spiraling moments when I thought too deeply about the state of the world. I found myself ignoring the news as much as possible, but I didn't want to become sheltered or desensitized to tragedy.
So much happened this year, it was hard to keep track and to remember what happened when.
ICE has left children without parents by either detaining them or deporting their guardians. Some families are still together but in cages. There have also been reports of migrants dying while being detained, including 16-year-old Carlos Gregorio Hernandez Vasquez, who died in the custody of Border Patrol in May.
Climate change has been a primary concern for young people across the globe. On September 20, there was a global youth climate strike, which tried to push politicians to do the right thing. Teenage activists such as Time magazine's Person of the Year Greta Thunberg, Isra Hirsi, and Xiuhtezcatl Martinez are paving the way, inspiring not only their peers but also adults, many of whom have remained complicit for far too long.
People continue to talk more openly about sexual violence, including preventing it and holding perpetrators accountable. But it's still prevalent as ever, as is the apologist mentality that harm-doers are able to hide behind. The "Surviving R. Kelly" docuseries by dream hampton illuminated the kind of abuse and trauma that sexual assault can inflict upon victims and their families. The #MeToo movement continues to spread across the world, as survivors speak out against gender-based violence.
We lost many legends this past year, including Diahann Carroll, John Singleton and Karl Lagerfeld, many of whom broke barriers in their industries. Many other lives were taken far too soon by health conditions, gun violence or transphobia.
I know I highlighted a lot of tragedies, but I believe they have to be faced, specifically by those of us who are not directly impacted. This year, however, does not have to be remembered as completely terrible. With everything bad that has happened, it can feel like there is no choice but to wait for someone to come along and make things better, but then I am reminded that we are the ones we have been waiting for.
In the words of author Toni Morrison, who died in August at the age of 88, "The function of freedom is to free someone else." Moving forward, let us do the work it requires to free every single individual, even when their oppression looks different from our own.
Activists such as Thunberg are not the only ones fighting for the Earth and the oppressed, with one crucial group in particular working from inside the political realm.
Key members of the freshman class in Congress have kept their ideological rivals on their toes. Reps. Alexandria Ocasio-Cortez, Ilhan Omar, Ayanna Pressley and Rashida Tlaib, also known as "the Squad," have pushed back on the racism, xenophobia and Islamophobia that fuels the Trump administration and its supporters.
In anticipation of my son's birth, I read and savored every word in Dani McClain's "We Live for the We: The Political Power of Black Motherhood." I was reminded that many parents, especially Black mothers, are constantly trying to nurture our children while resisting oppression, unlearning harmful behaviors and educating ourselves. It is a lot to bear; however, the journey is worth it. I am fortunate to have my husband as a co-parent and a community of like-minded parents and friends who are committed to helping me raise a son who will continue the fight, though I hope there isn't one to be had in his lifetime.
As we head into 2020, the last several years have been transformative in many ways. My hope is that we keep creating the world that we want to live in, if not for ourselves, then perhaps for the children who have inherited less than what they deserve.