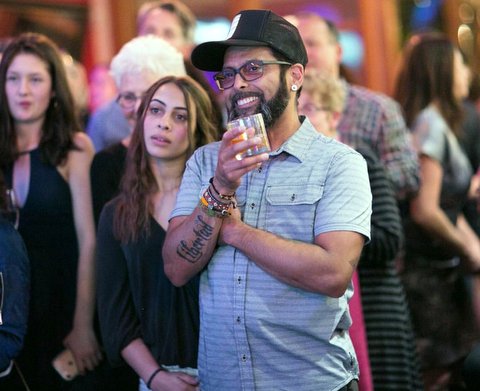 30 Jan

Richmond Musician Rowan Jiménez Remembered for His Passions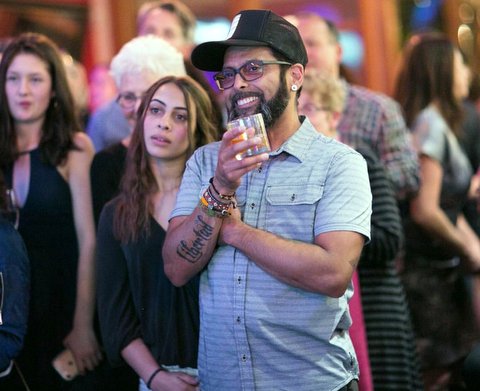 By Malcolm Marshall
Richmond's Rowan Jiménez will be remembered for his contributions to the Bay Area Latino music scene, breaking the rules, and generally being a force of nature.
The singer, songwriter, percussionist, dancer, performer, father, and husband passed away on Dec. 19. He was 51.
Jiménez, originally from Venezuela, was best known as the founder and charismatic lead singer of the Bay Area Latin alternative band Orixa, that fused alternative rock, hip-hop, ska, reggae, pop, and traditional Venezuela folk, with Spanish and English lyrics.
Jiménez also received notoriety for his battle with scleroderma, a rare autoimmune condition, and his successful double lung transplant surgery that allowed him to live for nearly 12 more years.
At the band's zenith, Orixa had a video on MTV-es, earned an ASCAP Latino Award for best independent group, and was touring nationally. The band's weekly Sunday night Rock en Español showcase at Berkeley Square in the mid-90s brought other alt Latino bands to Bay Area audiences, laying the foundation for a Latin alternative music movement in the Bay Area.
"We called it La Rockola at Berkeley Square," drummer Juan Caipo said. "The place started getting packed and it ended up being our home base. It helped us develop our sound, and Rowan got a lot of his chops there. It was just a beautiful time. "
After first forming the original lineup in the early 1990s, Jiménez met Caipo at Guitar Center, where Caipo worked at the time. The two quickly connected and became friends and collaborators in the band that would break stereotypes and push boundaries for Latin bands in the Bay and California.
"We got to break the rules," Caipo said. "Some purist weren't into it, but the more out there we'd go, he was always into it."
Orixa released its debut album on Aztlan Records in 1996. Their third album, "2012 e.d.," released on their own label in 2000, would win a California Music Award for outstanding Latin album.
Unfortunately, the band's momentum was cut short by Jiménez's illness.
He was first diagnosed with scleroderma in 2003. While on one of their biggest tours, Jiménez started to realize the extent of the complications from his rare disease. By 2007, the disease had spread throughout his body and was affecting his breathing.
Jiménez eventually underwent a risky lung transplant surgery in 2008 at the age of 40, and began a remarkable recovery.
He later reemerged onto the music scene with new lungs and a new band, Guarandinga, and a new lease on life.
"This guy came out of a double lung transplant and was rock climbing and biking three miles each day," Caipo said. "Rowan was like a force of nature, just his strength and his passion for life. He appreciated life to the fullest."
Saddened friends and those who crossed path him through the years remembered Jiménez fondly on Facebook after his passing.
Cava Menzles wrote about being grateful for the time she spent making music with Guarandinga, calling Jiménez a "beautiful human being."
"Rowan had a larger than life energy that was infectious," Menzles wrote. "His love for people and good music was beautiful to be around. I felt like a sister immediately."
"Rest in power Rowan Jiménez, you were one of the greats and you had the sense of humor to back it up," wrote Marlo Alberta Silva.
Jiménez is survived by wife, Heather, and daughter, Kaya.