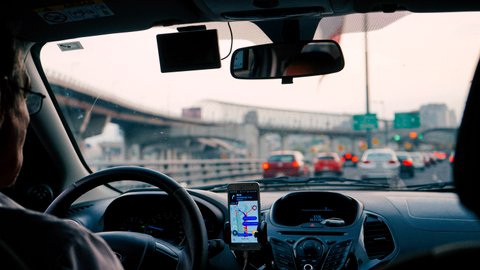 01 Feb

Catch a Lyft with Richmond's RAPID for $3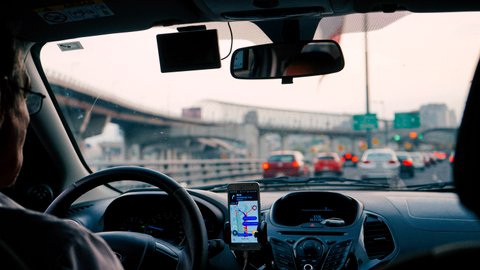 By Michael J. Fitzgerald |  Photo by Dan Gold on Unsplash
Richmond's RAPID transportation program has only been in place for about 18 months, but, Lori Reese-Brown, the city's transportation project manager says it's a fast-growing success.
The program for people 55 and older is a partnership between the city's R-Transit program and Lyft, the San Francisco-based ridesharing company.
RAPID is subsidized so users only pay $3 per trip to use Lyft for travel to destinations in Richmond, El Cerrito, North Richmond, El Sobrante, Kensington, San Pablo, and Pinole.
For veterans needing to get to the hospitals in Martinez, there is service available, too, Reese-Brown says.
The city-funded subsidy sets a cap of $17 per one-way trip, up to 40 trips per month. The program is funded from several sources, included those provided by voter-approved Measure J.
"When people find about what this offers, they enroll right away," Reese-Brown said.
The RAPID-Lyft program is available 24 hours per day, seven days a week. The regular R-Transit program using R-Transit vehicles is available from 8:30 a.m. to 5 p.m., Monday through Friday.
Enrollment in the RAPID-Lyft program requires a person to be 55 or older, have a smart phone, debit or credit card, and a completed registration with R-Transit that includes signing a waiver of liability form.
Unlike the city's paratransit program, Lyft drivers are not required to assist passengers in and out of the vehicle, walk the passengers to their designation, or assist with personal belongings.
But Lyft officials say that passengers who use wheelchairs that can be safely put in the car's trunk or backseat — without obstructing the driver's view — can use the service for rides.
The passengers must be able to fold and store the wheelchair without the drivers' help and be able to get in and out of the vehicle independently.
Reese-Brown says that seniors using the program are uniformly praising the flexibility of being able to simply call Lyft, as opposed to having to schedule the R-Transit paratransit system ahead of time. She says one of the biggest RAPID-Lyft fans is former Richmond city councilman Vinay Pimple.
"For people going to church on Sunday or meeting friends on the weekend, this is something you can use," Pimple said. 
"So many seniors come to me to share their experiences with Lyft — the ease, the mobility and the minimal cost," Reese-Brown said.
More information, can be found here or by calling 510-620-6869.