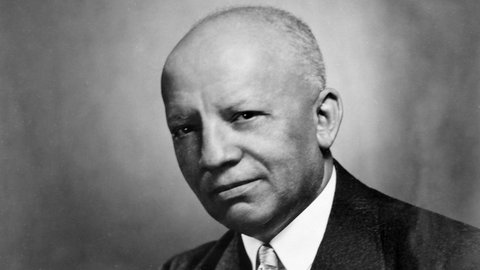 05 Feb

Children Deserve to Know the Truth About Their Ancestors' Contributions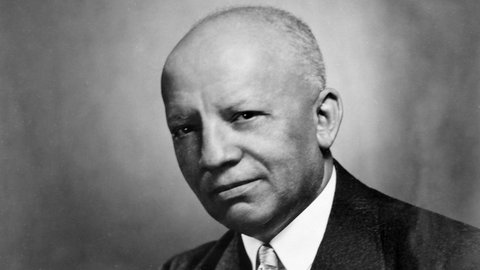 Above: Dr. Carter G. Woodson (Image: Library of Congress)
Op-ed, Tamara Shiloh
If you're not exhausted waiting for "the system" to present a more comprehensive lesson on African-American history to your school-aged children, you should be.
It's time to broaden what is considered important for our children to learn so that the default history of the United States isn't merely about white men.
Our children deserve the opportunity to learn to coexist in a more equitable society. But they can't, and won't, unless we change what they're being taught.
Our history is more than a brief paragraph on slavery and an excerpt from a speech by Dr. Martin Luther King Jr. Teaching these subjects to our youth is important, but the curriculum must be accurate and unbiased. Anything less is a disservice.
The current teaching of slavery is skewed, suggesting that enslavement was an exclusively Southern intuition and disconnected from the white supremacy ideology that developed and sustained it. Slavery is also rarely connected to how it has continued to shape America.
Besides offering a true telling of slavery, it's extremely important that educators show the contributions of African Americans beyond their manual labor. Those include art, literature, music, and inventions, as these are critical to the comforts we enjoy today.
Not teaching black history perpetuates the lack of acknowledgement of the valuable contributions African Americans have made to America's growth and wealth. It also lends to the insensitivity and distrust in how people of color are viewed and mistreated.
Imagine the sense of equal importance and self-worth a child of color would feel if he was, from the beginning, taught the truths of history, one that did not begin with slavery but in Africa, the birthplace of all history.
Imagine the excitement in the eyes of brown faces as they learn their ancestors also have made powerful contributions to society through art, literature, science, law, medicine, and education. The appreciation of their past and their history then becomes invaluable.
Children will no longer grow up not knowing who they are and how great they can become.
This isn't to suggest that we should depend solely on schools to learn about black history. Parents should begin embracing the importance of cultural identity at home by reading an African-American history to their children. Remember, the change you want to see begins with you and me.
I work on my part every day, writing children's books highlighting black inventors and scientists. February is a great time to consider what your part could be.
The Multicultural Children's Bookstore, located at The Shops at Hilltop in Richmond, is offering Black History classes every Saturday starting March 7.
Tamara Shiloh is the author of the children's book series, Just Imagine…What If There Were No Black People in the World?, about African American inventors, scientists, and other notable African Americans in history.