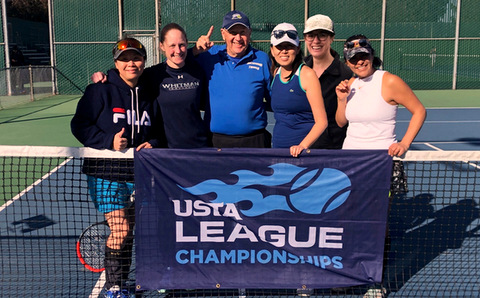 10 Feb

RTA Wins First-Ever 3.5 Division Championship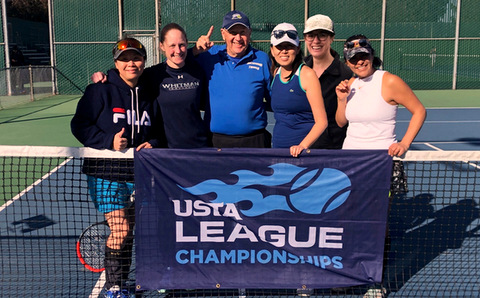 By Denis Perez-Bravo
The Richmond Tennis Association women's team has won the United States Tennis Association Northern California Sectionals 3.5 division.
The team — Christy Li, Brisa Lowry, Sarah Golden, Jenele Peterson and April Nguyen — is the first team from Richmond to do so.
"This was a complete team effort as all five players contributed to winning the championship," said RTA president Garry Hurlbut.
Tennis levels are rated from 1.0 being new players and ranked up by .5 as they progress and max up to 7.0.
The RTA's 3.5 women team won the singles Northern California Championships Feb. 1 and 2 at Saratoga's West Valley College where they faced the Bay Club of San Francisco, Walnut Creek RC ,and Sunnyvale Tennis Club.
Both Li and Lowry won two individual matches. Golden won a match, and Peterson and Nyguen won and lost a match.
According to USTA regulations, each of the women's team qualified for the Saratoga championship after placing first in their regional leagues, and, for the RTA's women's team, that first place first came in the East Bay league.
Walnut Creek, who plays in the East Bay League, finished second and entered the championship as a wild card, Hurlbut said.
RTA swept Sunnyvale and Walnut Creek, earning them a 2-0 standing. In each match, three individual singles games of two sets with a tie-breaker round were played. The team with more wins earned the point for the match.
Richmond's RTA team faced Bay Club of San Francisco, who also had a 2-0 standing, in the final round.
Peterson, Lowry and Li played in the championship round. Lowry and Li won their matches and Peterson lost hers.
The 2-1 match margin sealed the victory for RTA, earning them their first ever 3.5 sectional title.