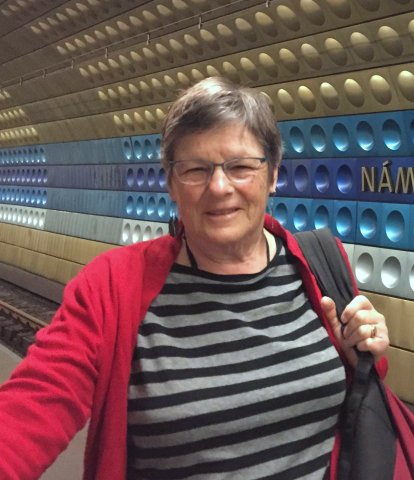 12 Feb

Margaret Shaper Jordan Leaves Legacy of Activism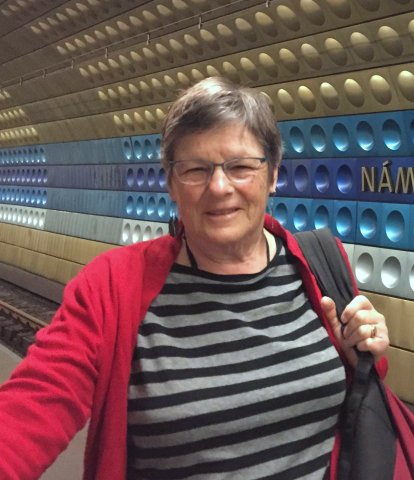 RP Staff Report | Photo via facebook
A celebration of life for well-known Bay Area community activist and Richmond resident Margaret Shaper Jordan will be held Sunday, March 8. She died Jan. 3 at the age of 79.
The celebration of life begins at 3:30 p.m. at the Bridge ArtSpace, 23 Maine Ave. Richmond. Light refreshments will follow a program of speakers and music.
People who wish to attend should RSVP at https://tinyurl.com/vpj65qu.
Alternately people can send an email to MargaretCelebration@gmail.com.
Margaret grew up in Berkeley, attended college at the University of California, Riverside and UC Berkeley before becoming a public school teacher in Richmond. She served two terms as president of the Point Richmond Neighborhood Council.
She was known for both her great warmth and caring for others and her commitment to social justice, which, along with her lasting partnership with Mike Parker, began in the late 60s.
Margaret became committed to civil and women's rights and became an active socialist, joining the International Socialists, the organization that became Solidarity.
In the mid-70s, she and Mike moved to Detroit, where she co-founded a women's group to challenge racism and became an early supporter of Labor Notes, a network for militant union activists.
In Detroit, Margaret was a teacher, then a nurse, and later earned a doctorate in psychology.
Working as a psychologist at Henry Ford Hospital, she trained doctors to communicate better with patients. She combined her warm and accepting understanding of human interactions with insight on how racism affected health conditions in a city that suffered from segregation and white flight.
A celebration of life will be held for her in Detroit, on Saturday, April 4.
Margaret and Mike returned to Richmond in 2007 after the death of her parents. Their daughter Johanna (born in 1979) was already living in the Bay Area.
She joined the Richmond Progressive Alliance (RPA) to challenge Chevron's dominating political life in the community.
Margaret 's administrative and social skills have been credited as being invaluable for extending the RPA's influence. She was heavily involved with the 2014 Richmond City Council campaign that upset the established political order and elected RPA members to the council. She also mentored developing RPA leaders and was an integral part of the organization until her death.
In addition to the RPA, she was an officer of the Richmond Neighborhood Council Coordinating Committee, served on the board of Weigh of Life, volunteered at Saffron Strand, which trained homeless people for jobs, and was a member of the Democratic Socialists of America.
She was also an active supporter of the Committee to Save Point Molate and most recently was a canvasser for the Schools and Community First California initiative, which would shift tax burden to big corporations.
Margaret Shaper Jordan is survived by her partner and husband, Mike Parker; their daughter, Johanna Parker; Johanna's partner, Matthew Sylvester; Margaret's brother, Andrew Shaper; nieces and great-nieces; and several friends she came to regard as family.
The family has said the best way to honor Margaret is through your own activity for social justice and for the planet.
Donations in her honor should be made to the following organizations in which Margaret was active and/or supported because they represent her values.
Richmond Progressive Alliance: richmondprogressivealliance.net
Labor Notes: labornotes.org
Weigh of Life: weighoflifehealth.org
Berkeley Humane: berkeleyhumane.org
Doctors Without Borders: doctorswithoutborders.org