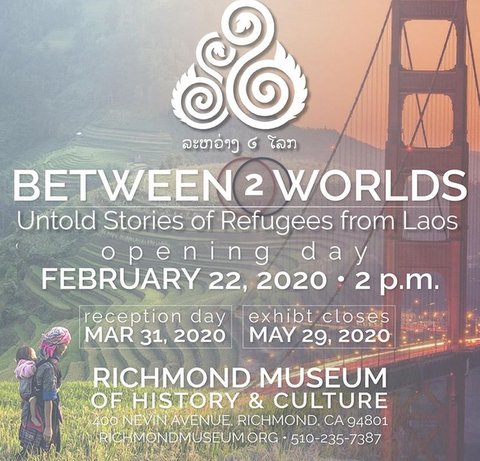 27 Feb

Local Happenings: March 2019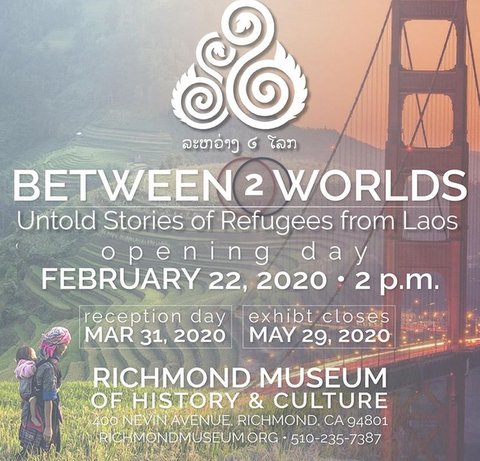 'Between 2 Worlds' Reception
Sunday, March 1
The Richmond Museum of History will hold a free, open-to-the-public reception from 2 to 5 p.m. Sunday, March 1 for "Between 2 Worlds: Untold Stories of Refugees from Laos."
Through photos, documents, cultural artifacts, and video recordings of first-person narratives, "Between 2 Worlds" tells refugees' stories in their own words, tracing their lives amid
U.S. bombings and other attempts to "contain" communism
in Southeast Asia and Laos in particular.
The Center for Lao Studies team of cultural consultants, historians, museum professionals, graphic designers, media specialists, and writers spent more than a year researching
and planning the project. The exhibit opened Feb. 22.
For information about tickets, contact the museum,
400 Nevin Ave., at 510 235-7387.
Learn to Roll a Kayak Safely
Thursday, March 5
A class to teach kayakers how roll a kayak over safely will be held at 7:30 p.m. Thursday, March 5 at the Richmond Plunge on East Richmond Ave. in Point Richmond.
"Rolling is the safest and fastest self-rescue technique available for sea and whitewater kayakers," according to the course announcement.
There is no prerequisite, but students must be at least five years old. Anyone younger than 18 must be accompanied by a parent or guardian. First-time students can take the class for $75. For anyone who has taken a rolling class from California Canoe and Kayak in the past year, the price is $60.
For more information call 510-893-7833.
Dumpster Day in San Pablo
Saturday, March 7
The San Pablo Public Works Department is holding a "dumpster day" Saturday, March 7 at 2600 Moraga Road (the old El Portal school site) for city residents. It will operate from 7 a.m. until the dumpsters are full.
The department will not accept mattresses, electronic devices, tires, batteries or hazardous materials, including paint, oil, pesticides or any liquids. There is a limit to two cubic yards from personal vehicles. Commercial vehicles and moving trucks will not be allowed.
Also, proof of residency within San Pablo city limits is required. More information is available at 510-215-3070.
Estate Planning, Advanced Healthcare Directives Meeting
Wednesday, March 18
The Richmond Commission on Aging is sponsoring a public information meeting from 10 a.m. to noon Wednesday, March 18 about senior estate planning and advanced healthcare directives. The meeting will take place in the Bermuda Room of the Richmond Memorial Auditorium, 403 Civic Center Plaza.
Speakers will include Michael Broad, founder of East Bay Probate and Trust Administration and Paul Hall from Wilson and Krazter Funeral Services.
Refreshments will be served. •