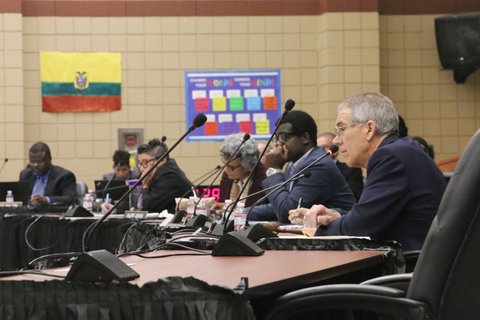 05 Mar

WCCUSD to Lay Off 300+ Employees Amid $47.8M Deficit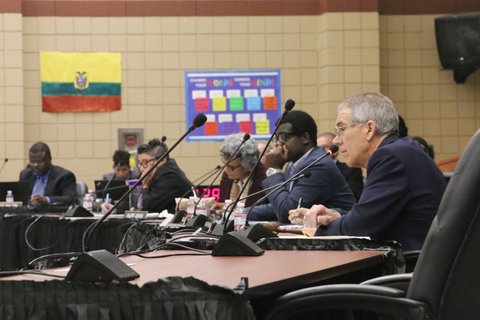 By Edward Booth
The West Contra Costa Unified School Board voted 4-1 at its Feb. 26 meeting to send layoff notices to more than 300 certificated employees and administrators.
The layoffs are part of an ongoing effort to close a $47.8 million budget deficit over two years. The layoffs are set to save the district $22 million, part of a $32 million reduction the district is set to make in the 2020-21 school year. The district is planning to reduce the remaining $16 million in 2021-22.
The layoffs include about 230 teachers: 159 at elementary schools and 72 covering subjects such as English, physical education, art, music, foreign languages, science, and social studies.
Many of the layoffs could be canceled if talks with labor unions lead to alternative cost-saving measures, according to a Feb 28 post about the budget sent by Superintendent Matthew Duffy. A similar set of layoffs is also set to go out to unclassified employees in April, according to Duffy.
"This was a painful but necessary step in the process to ensure that the district is able to solve its budget challenges for the 2020-21 school year in the event it is unable to implement negotiated agreements with each of our bargaining units," Duffy wrote.
At the meeting, teachers and principals asked the district to consider how the cuts would structurally damage the operations of district schools.
Helene Burkes, an assistant principal at Kennedy High School, said she instantly envisioned classrooms without a teacher when she looked at the list of pending layoffs. Burkes said she had deep experience with this, as Kennedy had four vacant teacher positions for most of the current school year.
Burkes said she saw students being robbed of learning, growth, and their right to an education as a result of the layoffs. She said she saw teachers losing prep time and overextending themselves even more than they currently do, and administration planning lessons and taking on classes while staying late into the night to keep up with extra responsibilities.
"Across the board, I see stress, weariness, and a deep feeling of failing kids," Burkes said. "I see my students receiving the worst message: that they and their education do not matter."
Burkes also recommended the district recognize schools as complex ecosystems, and that if one level of the ecosystem is removed, all chaos breaks loose. She urged the district to pause their decision-making until they understood the cascading effects.
José De León, the principal of Richmond High school who also represents the West Contra Costa Administrators Association, said they knew everyone would be affected by the layoffs, but urged equity, honesty, and respect in the process. He said trust for the district was currently gone because information wasn't being released in a timely manner and the process was being disrespected.
Demetrio Gonzalez-Hoy, president of United Teachers of Richmond, said they were trying to figure out how to cut 60 million dollars from their teachers, and he'd never had to make such difficult decisions in his life. He said the district had to address how it got to this point, and how they were going to change its systems so it doesn't happen again.
"I hope that as you make every decision you think about our students." Gonzalez-Hoy said. "You think about me, you think about my wife, but that you think about every student as you make every decision."
Boardmember Mister Phillips gave the sole dissenting vote. He asked several questions and said he'd vote against the item if they weren't answered.
Tony Wold, director of business services for the district, said about half of Phillips' questions were directly related to ongoing negotiations, meaning he couldn't give definitive answers. Duffy said most of Phillips' questions had to do with the impacts of carrying out the layoffs, which he said would negatively affect the entire system.
"I have voted for every cut that has been presented to me since I was elected to this board. Every single one," Phillips said. "I cannot in good conscience vote for this list unless I have the responses to these questions."
Other board members called for accountability from Wold and Duffy. Boardmember Consuelo Lara said the district needed to make sure they were communicating with honesty, integrity, and transparency during the bargaining process.
"You better make it worth it and successful and do everything you can to put these pieces back together," Lara said. "This is on you, and I'm holding you accountable for this."
Boardmember Valerie Cuevas said she was expecting to see an operation plan from Duffy detailing how the district is going to move forward. She said the reason not everyone wants to be superintendent is because the position comes with accountability. She said that if Duffy couldn't deliver the plan soon, it would say a lot.
"I can't afford for the children in this district to be kicked in the knee even more," Cuevas said.