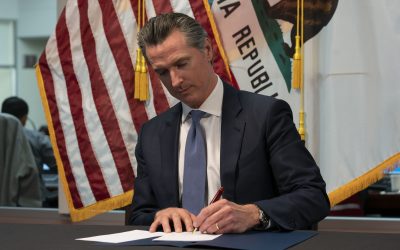 20 Mar

Governor Orders All Californians to Stay Home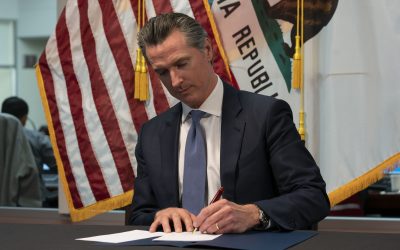 By Edward Booth
Gov. Gavin Newsom issued a "stay at home" order Thursday for all California residents, citing the increasing threat of coronavirus.
Newsom said his statewide order will be similar to those issued Monday by six Bay Area counties. Since then, Sonoma and Solano counties have joined.
The orders direct people to stay in their homes except to perform "essential tasks," like buying groceries or food from a restaurant, getting medical care, or going to the pharmacy. It also gives work exemptions to people performing or documenting those tasks.
"If we are to be criticized for this moment, let us be criticized for taking this moment seriously," Newsom said.
Newsom and other leaders assure that essential areas of the government will continue operating. Businesses providing essential services — like grocery stores, banks, and gas stations — will also remain open.
In a letter to President Donald Trump on Wednesday, Newsom projected that about 56 percent of California's population could be infected by the novel coronavirus over the next eight weeks.
During his Thursday press conference, Newsom said that assuming 20 percent of people afflicted with the virus go to the hospital — an assumption on the higher end, he said — California's medical system would need access to about 19,500 beds. The state, he said, currently has the capacity to surge the number of beds up to 10,207, presenting a gap of almost 10,000 beds.
Altering the behavior of California residents through the order will reduce the number of people who contract the virus significantly, he said, and thus reduce the need for beds.
Newsom says the state is working with the University of California and the California State systems to secure dormitories for more space to treat patients with COVID-19, the illness caused by a coronavirus infection.
Newsom also announced that the federal government has sent hundreds of thousands of medical supplies, including gloves and face masks, in the first of four shipments.
"This is not a permanent state," Newsom said. "This is a moment in time and we will meet this moment together,"
Newsom also said the order didn't have a deadline, as the state couldn't predict how long the threat of the virus would continue.
"To the extent this is a directive, it's an open-ended one," Newsom said. "We couldn't give you a deadline we really believe in."